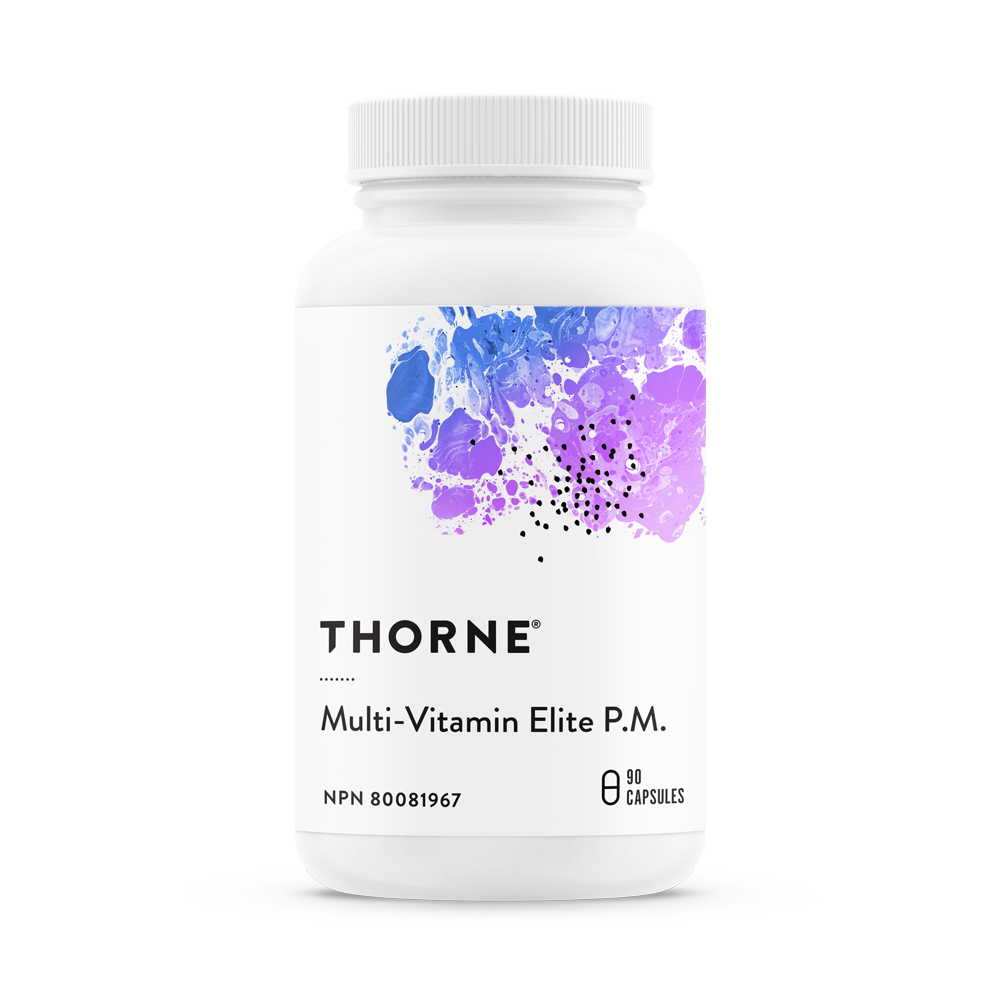 Thorne Multi-Vitamin Elite P.M. 90 caps
This product has an expiry date of 11/2023.  This item is final sale and not eligible for returns or exchanges
Recommended Dose (Adults): Take 1 capsule daily, in the evening, with food. Take a few hours before or after taking any medications.
Includes the active, tissue-ready form of vitamin B12
Chelated minerals provide for optimal absorption
Provides Indena's curcumin phytosome (Meriva®)
Also uses Indena's green tea phytosome (GreenSelect®)
Helps boost energy during the daytime
Source of vitamins and minerals.
Factors in the maintenance of good health
Helps to maintain the body's ability to metabolize nutrients
Helps normal growth and development
Antioxidants for the maintenance of good health
Provides support for healthy glucose metabolism
Helps in the function of the thyroid gland
Helps to maintain proper muscle function
Helps to maintain healthy skin
Helps to maintain immune function
Estimated delivery: between 1-2 days in Ontario/Quebec and 1-4 days Canada-wide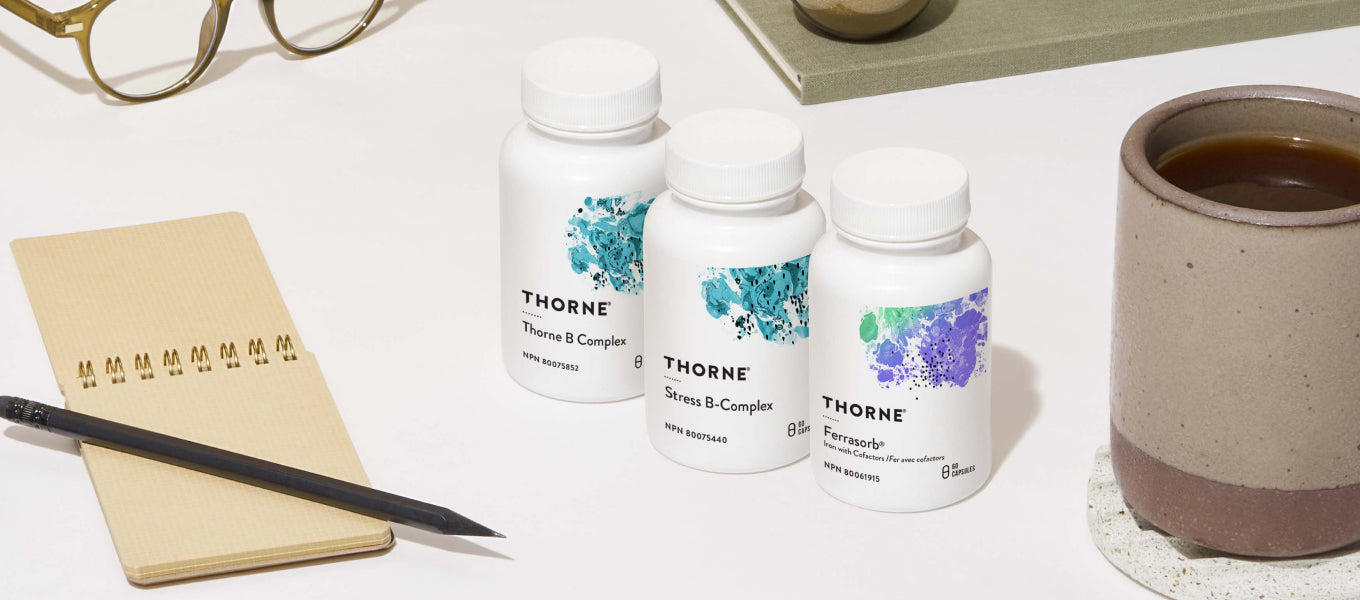 Thorne
The most trusted name in personalized, scientific wellness. Start your healthy aging journey today.
Shop Now