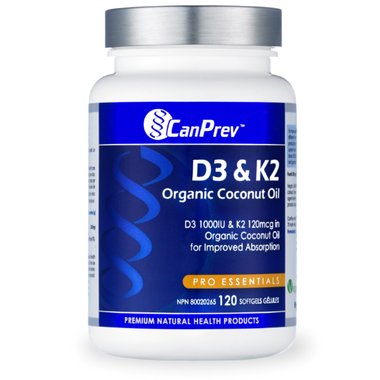 Can Prev D3 & K2 Softgels - Organic Coconut Oil 120 softgels
CanPrev's D3 & K2 provides a daily dose of vitamin D3 that is suspended in a medium chain triglyceride (MCT) coconut oil base for improved absorption, and with added natto-derived vitamin K2. Coconut oil is a natural and safe form of fatty acids that aids the absorption of a fat soluble nutrient, such as vitamin D, into the blood stream for fast and effective results. Vitamin D3 (cholecalciferol, from lanolin) is the preferred form of vitamin D.

CanPrev's D3 & K2 is encapsulated without any excipients or colouring.

Ingredients: Each softgel contains
Vitamin D3 (cholecalciferol) 25mcg/1000IU
Vitamin K2 (natto-derived menaquinone-7) 120mcg

Non-medicinal ingredients: Medium chain triglycerides (from organic coconut oil), gelatin (bovine) softgel capsule.
Estimated delivery: between 1-2 days in Ontario/Quebec and 1-4 days Canada-wide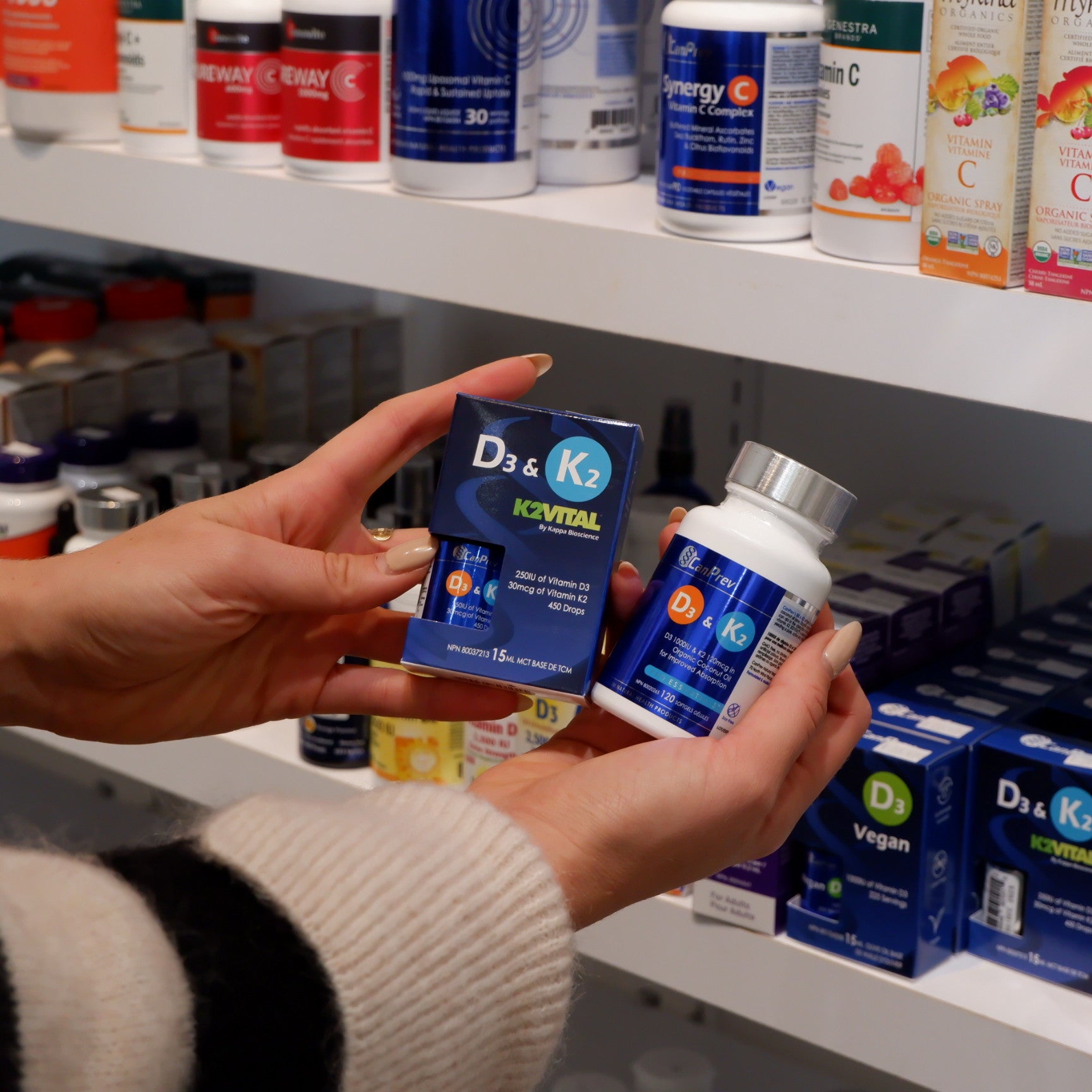 Can Prev
Can Prev was born out of a desire to make natural medicine safe, effective and accessible to everyone. Their Vision is centered around understanding root casuses, so you can find lasting solutions that allow you to live life to the fullest.


Shop Now