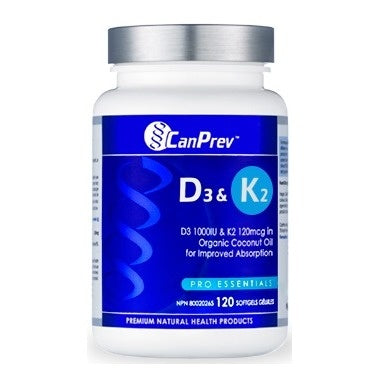 Can Prev D3 and K2 120 softgels
D3 & K2 assists the body in the absorption and utilization of calcium and supports the development and maintenance of bones and teeth
Features:
Absorption enhanced with organic coconut oil
Helps build and maintain bone health
Vitamin D3 cholecalciferol from lanolin
Vitamin K2 from K2VITAL
No fillers, no excipients & no artificial colours
Directions: Adults - Take one (1) softgel per day with food or as directed by a healthcare practitioner.
Ingredients: Each softgel contains: Vitamin D3 (cholecalciferol, from lanolin) 1000IU (equivalent to 25mcg), Vitamin K2 (menaquinone-7, K2VITAL) 120mcgMedium chain triglycerides from certified organic coconut oil, bovine gelatin, glycerin, purified water..
Estimated delivery: between 1-2 days in Ontario/Quebec and 1-4 days Canada-wide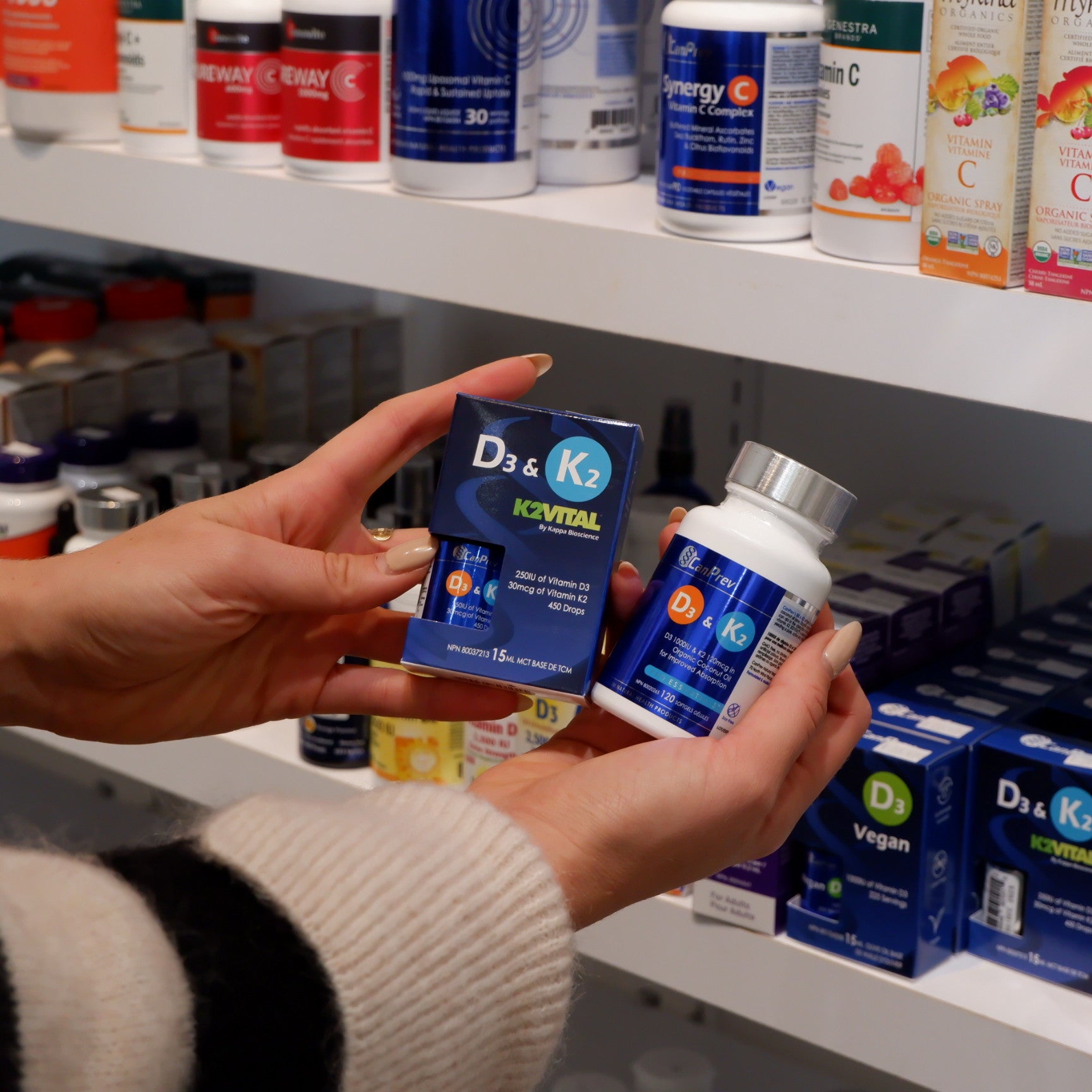 Can Prev
Can Prev was born out of a desire to make natural medicine safe, effective and accessible to everyone. Their Vision is centered around understanding root casuses, so you can find lasting solutions that allow you to live life to the fullest.


Shop Now