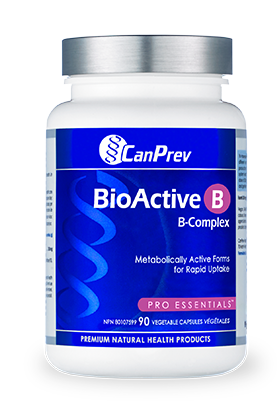 Can Prev Bioactive B B-Complex 90 caps
Formulated with clinically researched dosages
A complete B-complex with all eight water-soluble B vitamins, plus choline and inositol
The highly absorbable bioactive form skips the need for conversion in the liver
Flush-free formula
Available in liquid and capsules
Liquid formula is a delicious natural blueberry flavour with no artificial sweeteners
CanPrev's BioActive B is a complete source of B vitamins your body needs to support energy, immune function, liver health, metabolism and countless other metabolic processes that are essential for optimal health. They are delivered in their preferred, bioactive forms to help keep pace with demand. These body-ready B vitamins are especially needed during times of physical and mental stress.
B vitamins are a group of eight individual vitamins that together are referred to as B-complex. While they work together to help convert our food into fuel thereby keeping up our energy, they all have specific jobs – supporting healthy skin and hair, working as antioxidants to help to prevent early aging and memory loss, boosting levels of HDL (good) cholesterol, forming red blood cells and maintaining the central nervous system. B vitamins are water soluble, meaning they are not stored in the body and need to be replaced every day.
Ingredients
Each capsule contains
Vitamin B1 (benfotiamine)
33.3mg
Vitamin B2 (riboflavin-5-phosphate)
8.3mg
Vitamin B3 (inositol hexanicotinate)
166.6mg
Vitamin B5
(Pantesin®* panthenine, calcium D-pantothenate)
166.6mg
Vitamin B6 (pyridoxal-5-phosphate)
33.3mg
Folate (L-5-methyltetrahydrofolate)
333.3mcg
Biotin
166.6mcg
Vitamin B12 (methylcobalamin)
333.3mcg
Inositol (inositol hexanicotinate, inositol)
133.3mg
Choline (Choline L(+) Bitartrate (VitaCholine™))**
81.6mg
* Pantesin® is a registered trademark of Kyowa Pharma Chemical Co., Ltd
** VitaCholine™ is a trademark of Balchem Corporation
Non-Medicinal Ingredients: Vegetable-grade magnesium stearate, microcrystalline cellulose, vegetable capsule.
Recommended Use
BioActive B supports energy production. Helps to maintain immune function, metabolism and healthy hair, nails, and skin. A factor in the maintenance of good health.
Directions
Adults: Take one (1) capsule, three (3) times per day, or as directed by a healthcare professional.
Cautions & Warnings
As with any natural health product, you should consult a healthcare practitioner prior to use. Do not use if seal is broken. Keep out of reach of children.
Estimated delivery: between 1-2 days in Ontario/Quebec and 1-4 days Canada-wide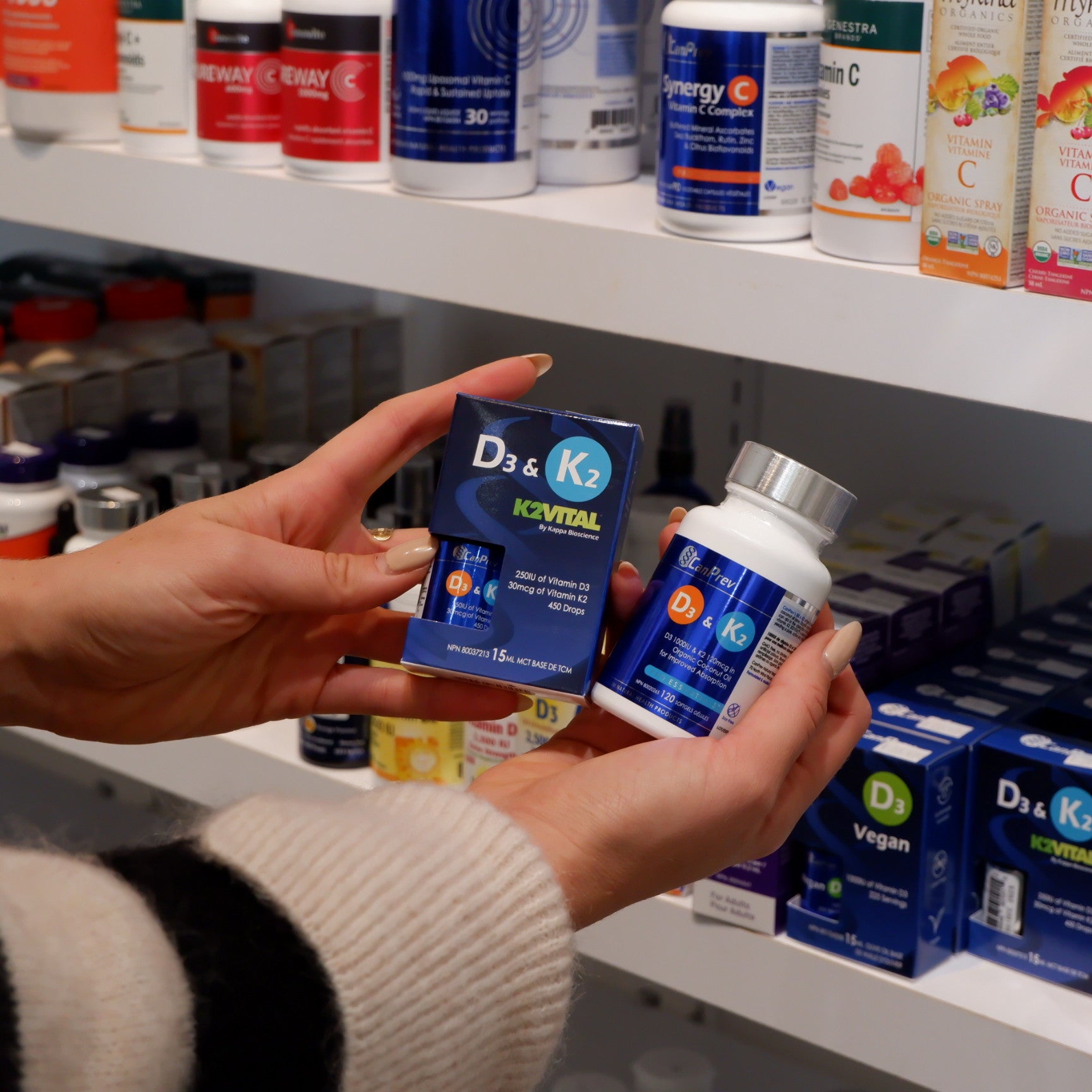 Can Prev
Can Prev was born out of a desire to make natural medicine safe, effective and accessible to everyone. Their Vision is centered around understanding root casuses, so you can find lasting solutions that allow you to live life to the fullest.


Shop Now