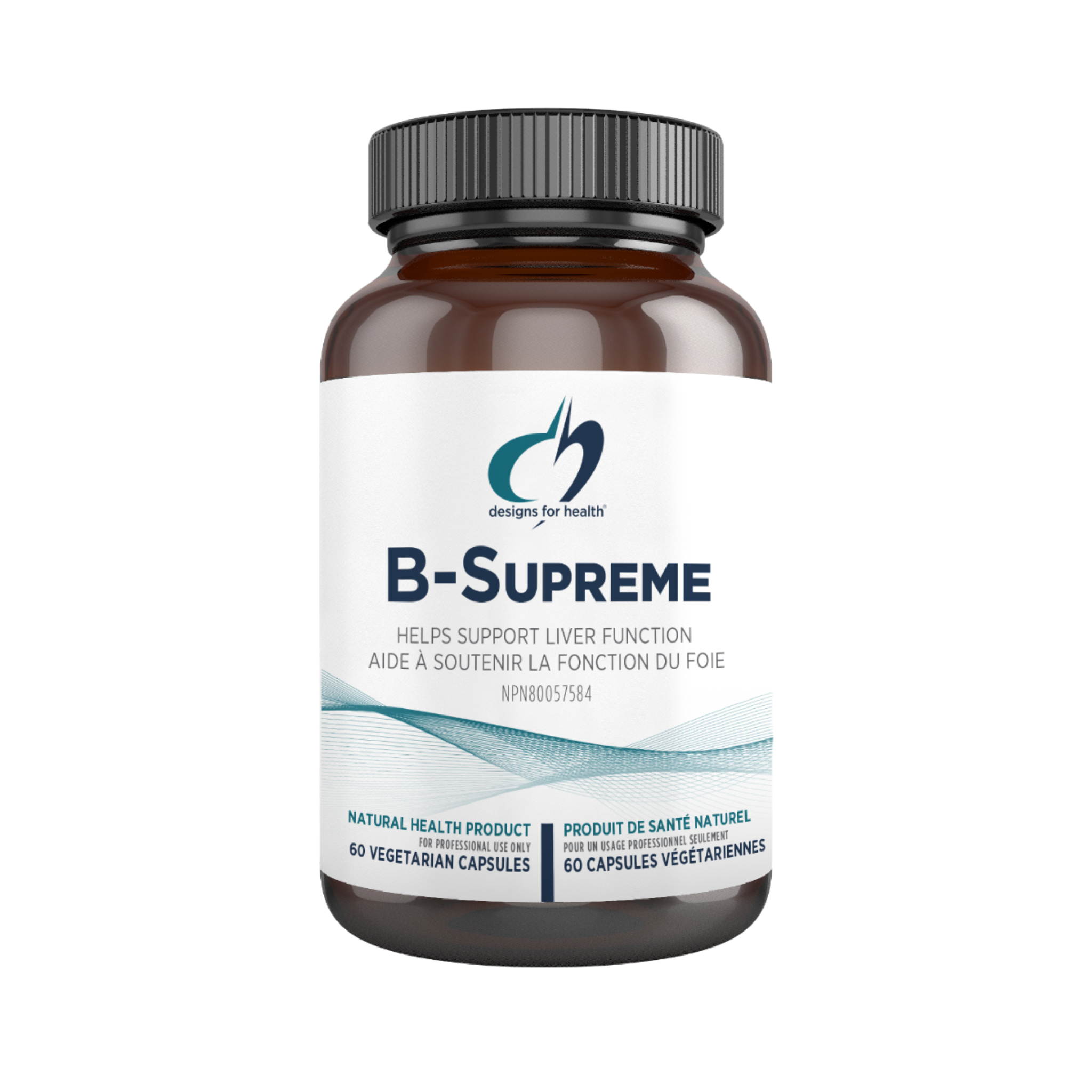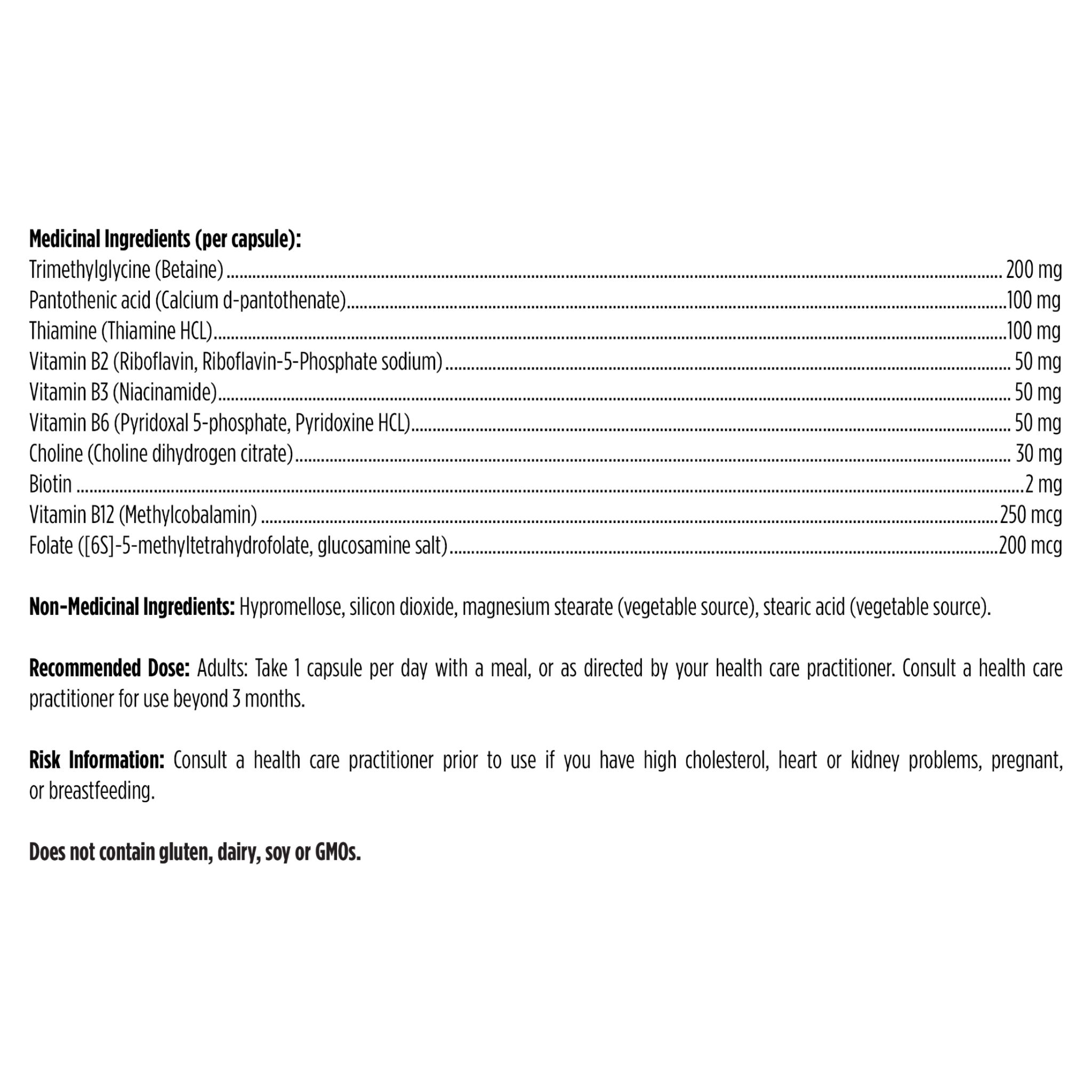 Designs for Health B-Supreme 60 caps
Health Benefits of B Supreme™
• Supports energy production by helping the body properly utilize amino acids, fats and carbohydrates
• Encourages optimal mental health, brain activity and feelings of well-being
• Essential for sustaining a healthy metabolism (the chemical processes of the body)
• Helps balance female hormones, especially during pregnancy, menstruation or other key phases in a woman's life
• Supports healthy neurological development in babies and during pregnancy
• Promotes the production and maintenance of healthy blood cells and joints
• Supports a strong immune system
• Assists with the maintenance of healthy blood sugar levels
• Possesses antioxidant properties, thus helps fight damage to cell membranes
Recommended Dose: Adults: Take one capsule per day with a meal, or as directed by your health care practitioner. Consult a health care practitioner for use beyond 3 months. Does not contain gluten.
B Vitamin Contraindications:
• Niacin and Niacinamide: Avoid both of these forms in high doses if you have jaundice, heart conditions including angina and rheumatic heart disease, ulcers, gastritis, renal failure, or gout.
• Vitamin B6: Do not take B6 with the drug levodopa, as it can inactivate it. Lactating women should not take more than 50 mg of B6 per day, as higher doses may suppress lactation.
• Folate: Avoid folate (and folic acid supplements) when taking the drug methotrexate.
Estimated delivery: between 1-2 days in Ontario/Quebec and 1-4 days Canada-wide


Designs For Health
Designs for Health is unmatched in its ability to formulate highly effective synergistic formulas.

Shop Now