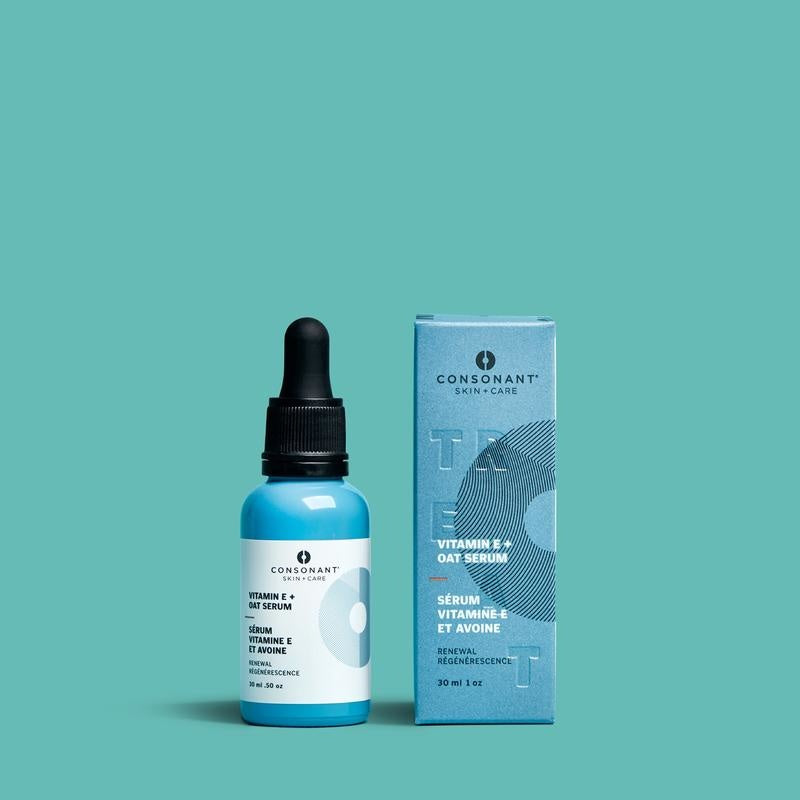 WHY IT'S GOOD
Made with 100% naturally sourced vitamin E, this serum is more bioavailable than it's synthetic counterpart.
With only two ingredients, this uniquely oil-based serum is well-tolerated by all skin types.
Skin is left feeling soothed, calmed and visibly radiant.
How to use:
STEP 1
After cleansing and applying water-based serums, apply 2-3 drops of Vitamin E Serum to face and neck.
STEP 2
This serum provides great slip for a facial massage.
STEP 3
Follow with Ultra Moisturizing Face Cream for added hydration.
Estimated delivery: between 1-2 days in Ontario/Quebec and 1-4 days Canada-wide