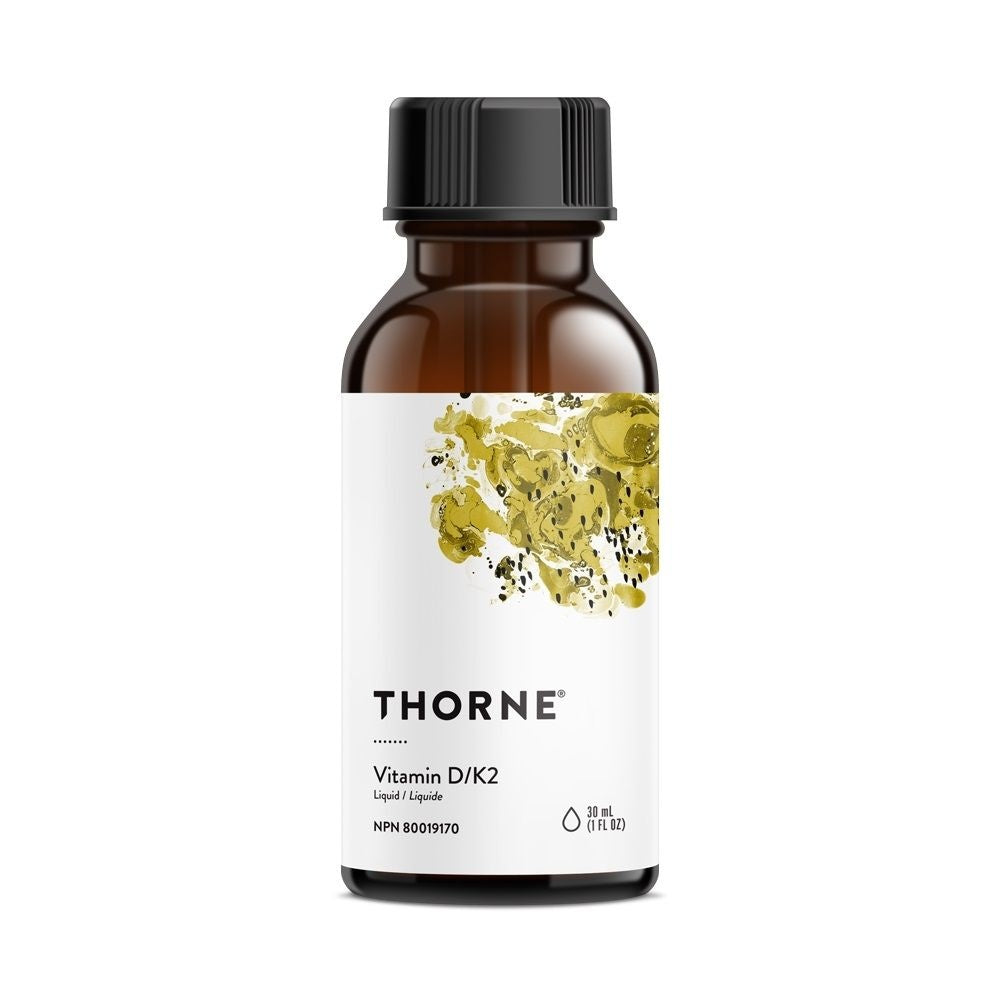 Thorne Vitamin D/K2 Liquid 30ml
Vitamin K2 is a series of molecules known as menaquinones, some of which are found naturally in fermented soybeans. Thorne's vitamin K2 is MK-4, the most common and well studied of the menaquinones. Vitamin K2, working in concert with vitamin D, exerts a more powerful influence on bone than does vitamin K1.
Recommended Use or Purpose:
A factor in the maintenance of good health. Helps in the development and maintenance of bones and teeth. Helps in the absorption and use of calcium and phosphorus.
Recommended Dose (Adults (19 years and over)):
Take 1 drop daily or as recommended by your health professional. Invert bottle to dispense individual drops. May be added to food or mixed in beverages. Do not refrigerate.
Medicinal Ingredients:
Per Drop:
Vitamin K2 (Menatetrenone) 100 mcg
Vitamin D3 (Cholecalciferol) 12.5 mcg
Non-Medicinal Ingredients:
Medium Chain Triglycerides, Mixed Tocopherols.
Estimated delivery: between 1-2 days in Ontario/Quebec and 1-4 days Canada-wide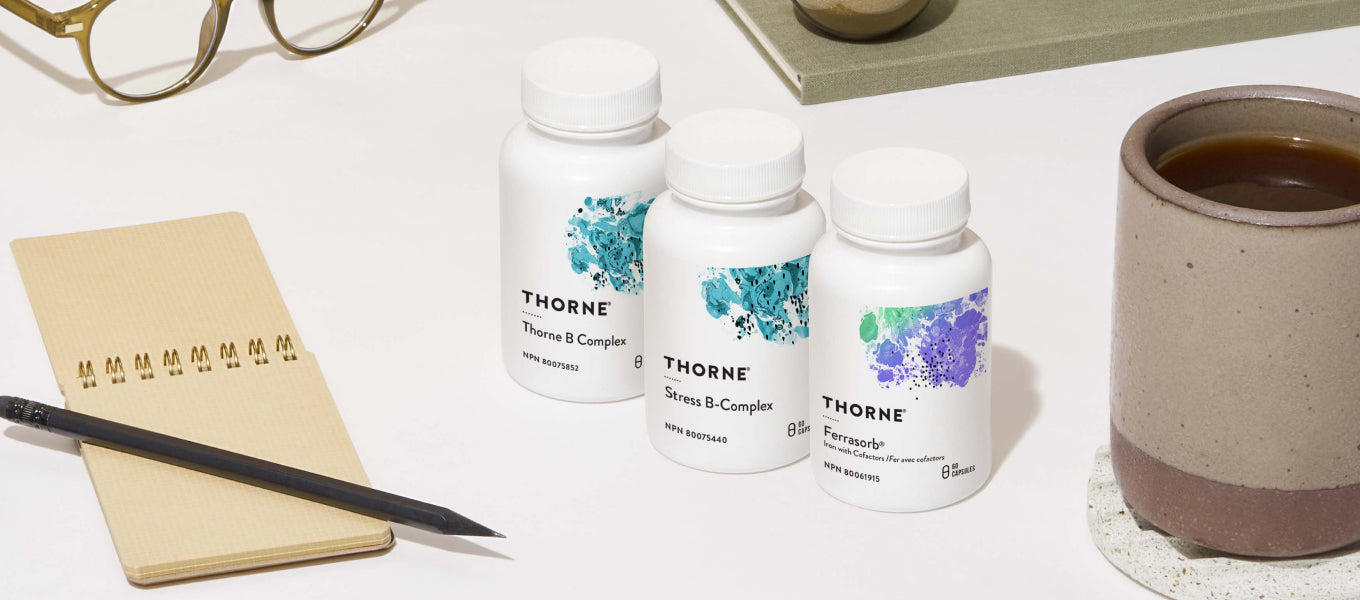 Thorne
The most trusted name in personalized, scientific wellness. Start your healthy aging journey today.
Shop Now