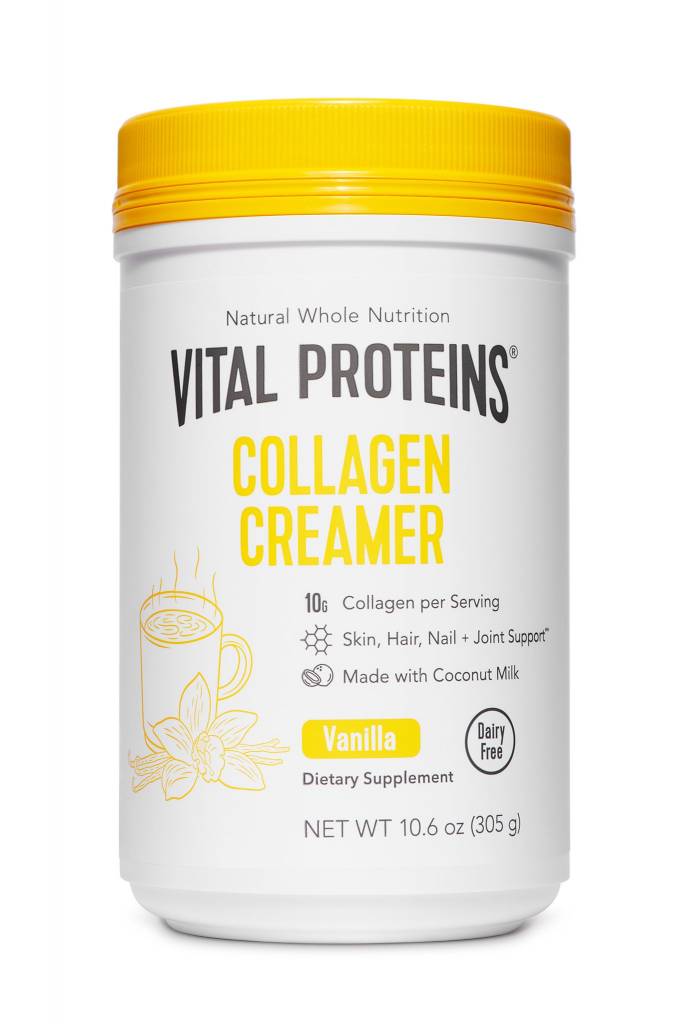 Collagen Creamer Vanilla 305g
Vital Proteins Vanilla Collagen Creamer is a healthy, delicious addition to your morning cup of coffee. It features healthy fats from organic coconut milk served alongside 10 grams of collagen peptides sourced from grass-fed, pasture-raised bovine. Paleo-friendly and Whole30-approved, our Vanilla Creamer is free of dairy, soy, carrageenan, gluten, artificial sweeteners, and added sugars.
Healthy Fat: Our Vanilla Collagen Creamer includes 9 grams of healthy fat from organic coconut milk powder. Coconut is an excellent source of Medium Chain Triglycerides (MCTs), making it great for energy production
Bioavailable: The creamer contains our signature Collagen Peptides, which are easily digested and absorbed by the body
Beneficial Collagen: Collagen's amino acid spectrum provides the building blocks for hair, skin, nails, bones, joints, and other connective tissues
800 mg of Vanilla: Our Vanilla Collagen Creamer contains 800 mg of high-quality vanilla bean
Ingredients:
Organic Coconut Milk Powder, Collagen Peptides, Vanilla Bean Powder, Organic Bamboo Shoot Extract, Organic Acacia Fiber
Estimated delivery: between 1-2 days in Ontario/Quebec and 1-4 days Canada-wide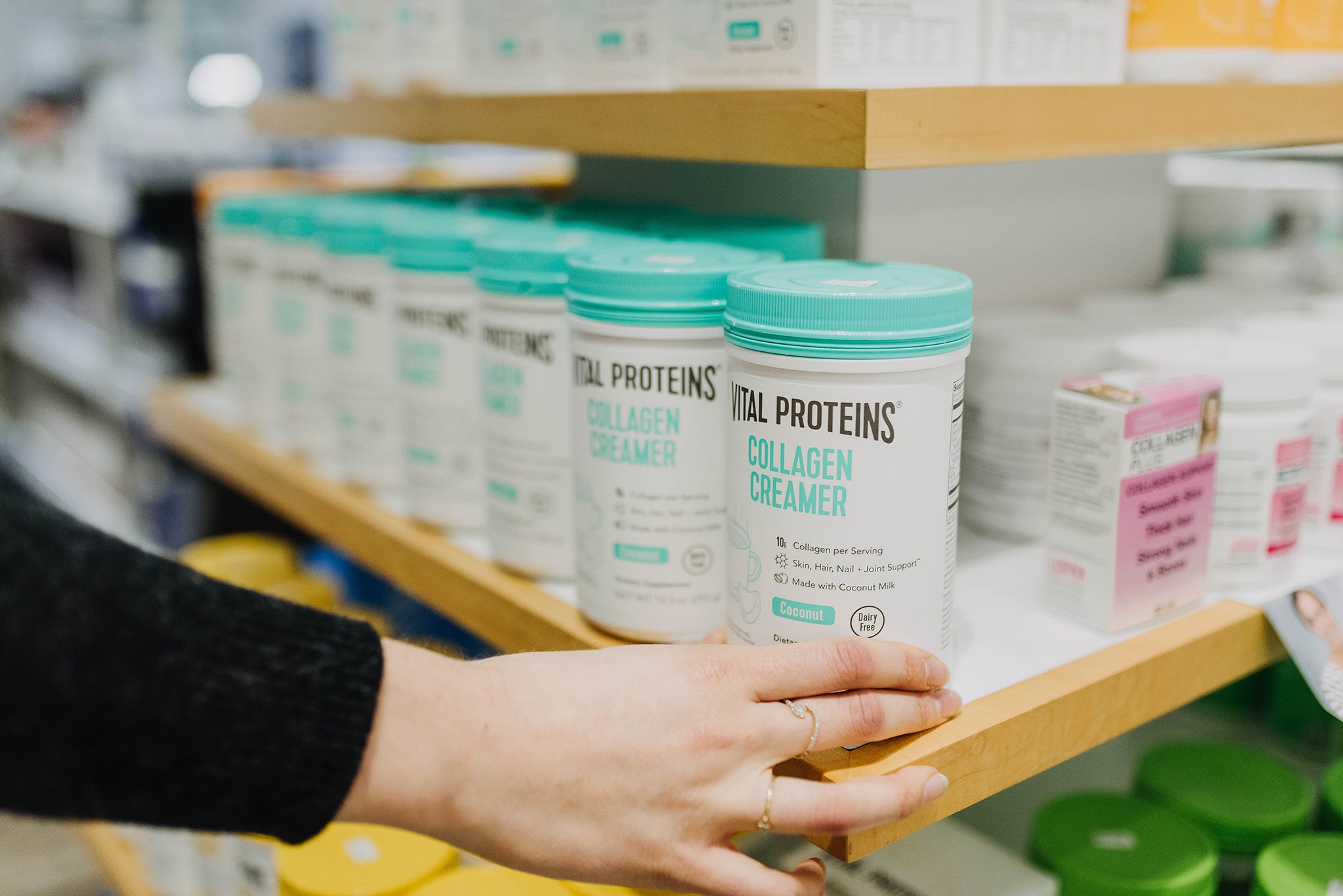 Vital Proteins
Vital Proteins is here to help make the most of every moment, every day. Because we know that feeling our best, looking our best and performing our best starts from within. Wellness is a journey and we're here to support you every step of the way.


Shop Now