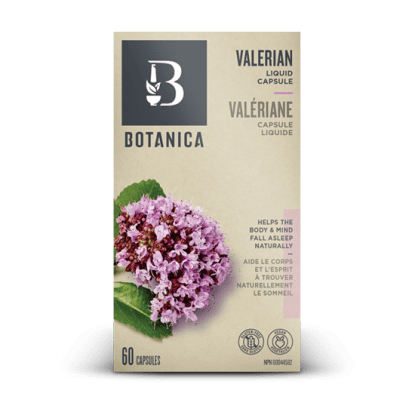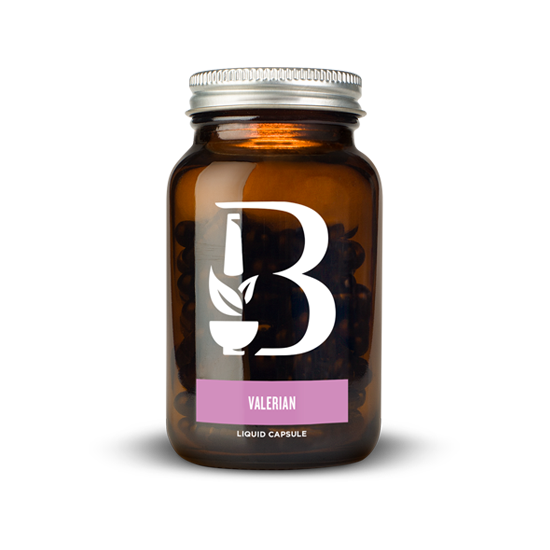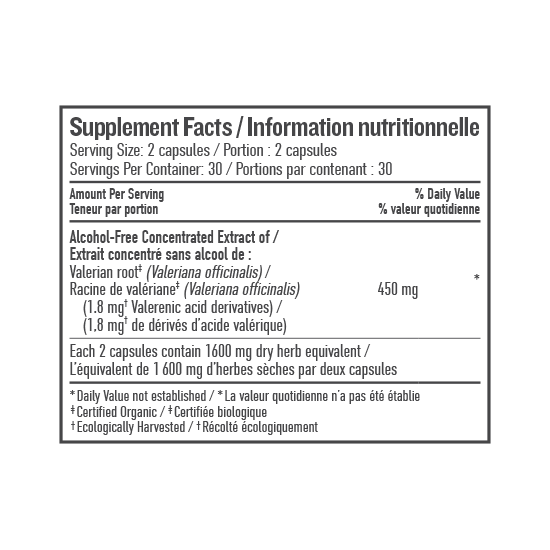 Botanica Valerian 60 liquid caps
Valerian has long been used as a medicinal herb to promote deep and restful sleep in those with occasional sleeplessness since the time of ancient Greece and Rome.
An active mind and body is a good thing, unless you are trying to fall asleep. Botanica Valerian Liquid Capsule promotes a sense of tranquillity and calm. Your mind and body can enjoy a state of relaxation, get to sleep naturally, and feel fully-rested the next morning.
Helps the body and mind fall asleep naturally by promoting a sense of calm and relaxation
Delivers 1.8 mg of Valerenic acid derivatives per serving
The convenience of a capsule, with the concentration of a liquid herb, and no aftertaste
Our unique liquid capsules are crafted through a soaking and extraction process to maximize therapeutic value. First, herbs are soaked in non-GMO alcohol and water. And then we go gently—without chemicals or high temperatures—to concentrate the herbal extract further. Every step of the process is tested for both purity and potency from harvest to encapsulation.
Estimated delivery: between 1-2 days in Ontario/Quebec and 1-4 days Canada-wide