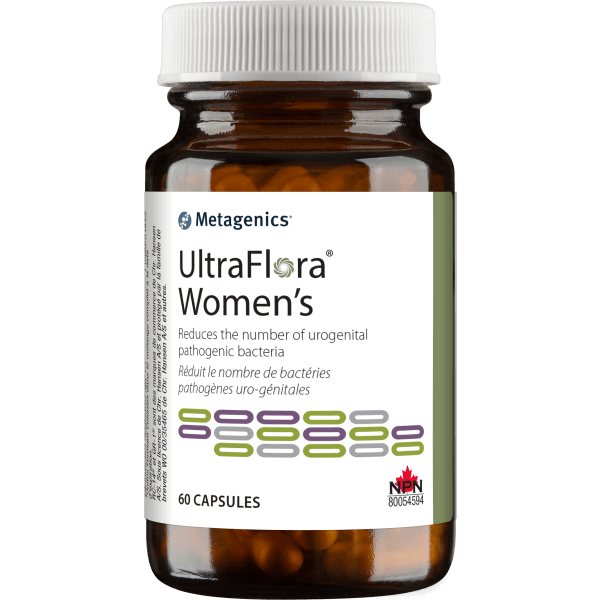 Ultra Flora Womens Probiotic 60 caps
Label & Product Facts
| Medicinal Ingredients | Each capsule contains 2 billion CFUs† |
| --- | --- |
| Lactobacillus reuteri (RC-14®) | 1 billion CFUs |
| Lactobacillus rhamnosus (GR-1®) | 1 billion CFUs |
Non-Medicinal Ingredients: Maltodextrin, capsule (hypromellose, titanium dioxide), cellulose, and magnesium stearate (veg).
Recommended Dose: Adults take 1 capsule 1-2 times per day or as directed by your healthcare practitioner. If you are on antibiotic(s), take at least 2-3 hours before or after. While taking antibiotics, use 2 capsules per day. Take for a minimum of 7 days.
Recommended Use: Helps restore and maintain healthy vaginal flora. Reduces the number of urogenital pathogenic bacteria and yeast on vaginal surfaces for feminine health. Use in conjunction with antibiotics to help treat bacterial vaginosis.
Caution: Do not use this product if you have an immunecompromised condition (e.g. AIDS, lymphoma, patients undergoing long-term corticosteroid treatment). Consult a healthcare practitioner prior to use if you have fever, vomiting, bloody diarrhea, severe abdominal pain, if symptoms of digestive upset (e.g. diarrhea) occur, worsen, or persist beyond 3 days, or if symptoms persist or worsen. Consult a healthcare practitioner if an unfamiliar vaginal odour, vaginal discharge, pelvic pain, or other symptoms of concern occur. For best results, store in a cool dry place or keep refrigerated. Do not use if perma seal is missing.
This product is non-GMO, gluten-free, and vegetarian.
†Colony Forming Units of total blend at date of expiration. RC-14® and GR-1® are trademarks of Chr. Hansen A/S. Under license from Chr. Hansen A/S and protected by Chr. Hansen A/S patents of the WO 00/35465 patent family, and others.
Estimated delivery: between 1-2 days in Ontario/Quebec and 1-4 days Canada-wide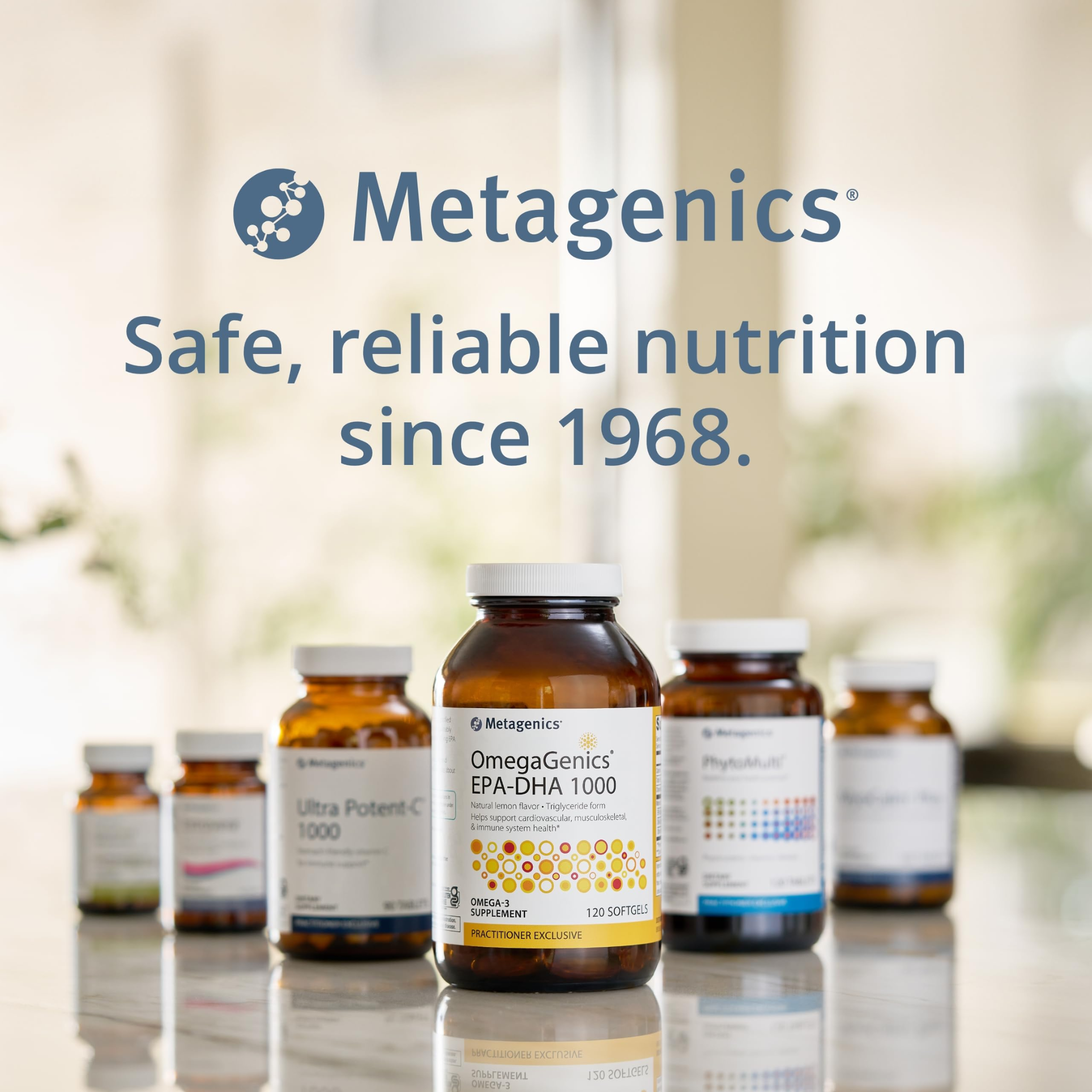 Metagenics
Gold standard of scientific credibility, quality, innovation, and sourcing transparency.
Shop Now