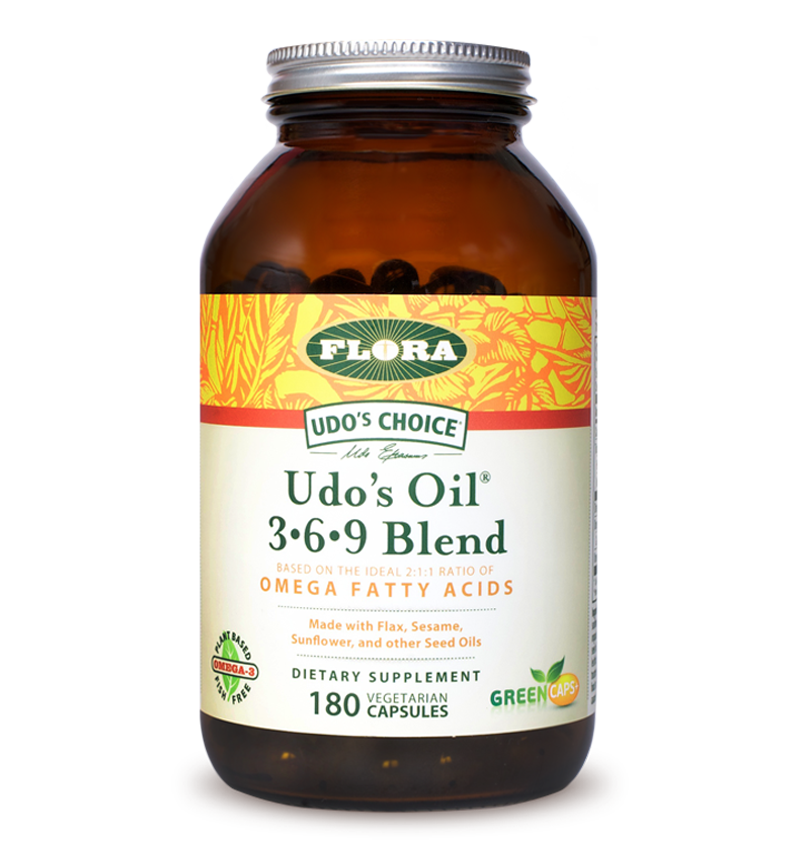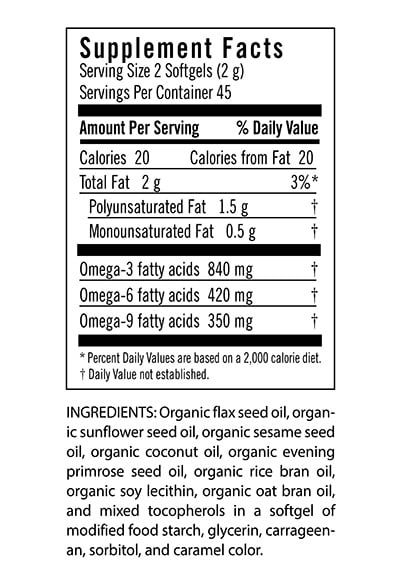 Udo's Oil 3 6 9 Blend 180 caps
Looking for a convenient way to soak up the goodness of Udo's Oil® 3•6•9? Udo's Oil® 3•6•9 Blend Capsules are ideal for travelers and people on the go. They contain the omega-3 and omega-6 essential fatty acids (EFAs) your body needs but cannot make on its own. This plant-sourced organic unrefined oil blend is designed to provide a balanced 2 to 1 ratio of omega-3 and omega-6 fatty acids, with natural, unrefined oils from fresh, certified organic flax, sunflower, sesame, and evening primrose seeds as well as oils from coconut, rice, and bran.
Unrefined and freshly pressed in a state-of-the-art, low heat, low light, and oxygen-free environment to optimize freshness and provide maximum nutritional value.
Non-GMO + Organic + Vegetarian + Keto-Friendly
Take 2 capsules three times a day with meals. Keep out of reach of children. Store in a cool, dry place.
Estimated delivery: between 1-2 days in Ontario/Quebec and 1-4 days Canada-wide