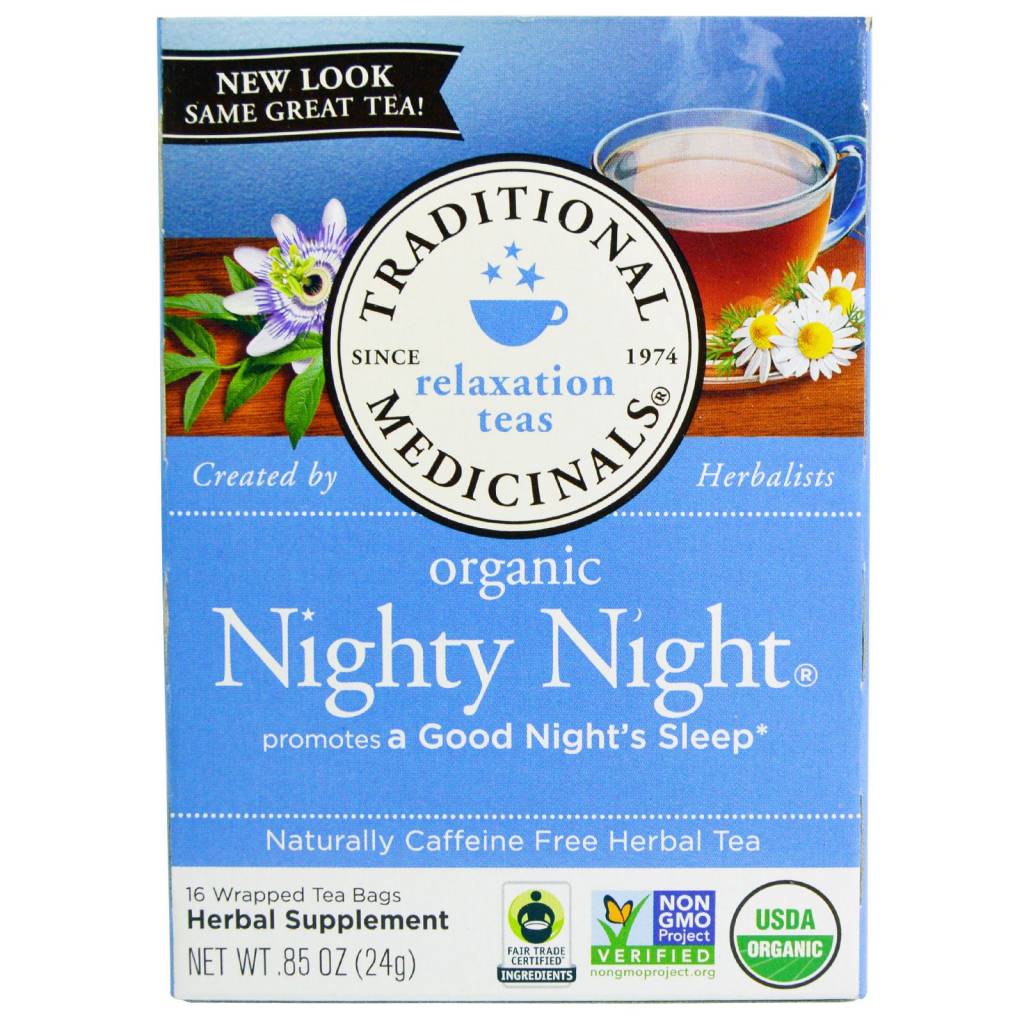 Traditional Medicinals Organic Nighty Night Tea is a natural night time sleep aid made with medicinal grade passionflower and hops.

Recommended dose: Adults: drink 1 cup 2 to 4 times late in the day and ½ hour before bedtime.

Each tea bag contains: organic passionflower herb (Passiflora incarnata) 350 mg, organic chamomile flower* (Matricaria recutita) 350 mg, organic catnip herb (Nepeta cataria) 175 mg, organic hop strobile (Humulus lupulus) 70 mg.

Non-medicinal ingredients: Organic spearmint leaf* (Mentha spicata), organic sweet orange peel (Citrus sinensis). *Organic chamomile, organic spearmint:

Caution: If sleeplessness persists continuously for more than two weeks, consult your physician. Do not drive, drink alcoholic beverages or engage in activities requiring mental alertness while taking this product. Consult a healthcare provider prior to use if you are taking barbiturates, sedative drugs and/or other herbs with sedative properties; if you have depression and/or related diseases.

Contraindications: Do not use if you are pregnant or breastfeeding.

Do not use if you are allergic to the Asteraceae/Compositae (daisy) family.
Estimated delivery: between 1-2 days in Ontario/Quebec and 1-4 days Canada-wide