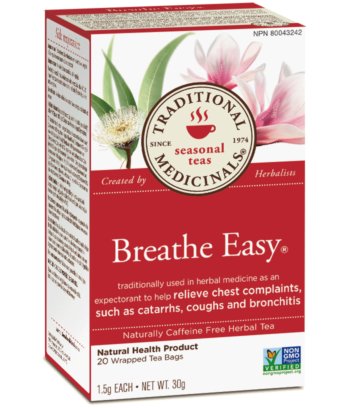 Recommended use: Traditionally used in herbal medicine as an expectorant to help relieve chest complaints, such as catarrhs, coughs and bronchitis.
Recommended dose: Adults: Drink 1 cup 3-4 times daily.
Directions of use: Pour 240 mL boiling water over 1 tea bag in a cup and steep, covered, for 10-15 minutes. Gently squeeze the tea bag to release any remaining extract. Add honey if desired, especially in dry climates.
Duration of use: Consult a healthcare practitioner for use beyond 4-6 weeks.
Estimated delivery: between 1-2 days in Ontario/Quebec and 1-4 days Canada-wide