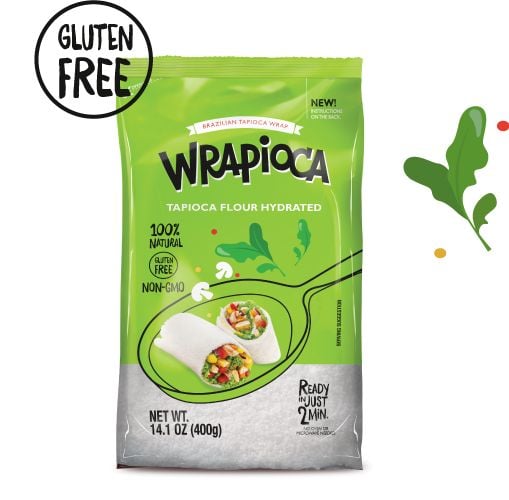 Tapioca Flour Hydrated 400g
Wrapioca meets the demands of a market increasingly worried about healthy eating habits. Tapioca follows the new worldwide eating trends and is 100% natural. It's free of gluten, sodium, preservatives and lactose. From Brazil to the USA, Wrapioca is a blend of health, flavors and convenience.
We believe it's important to know where your food comes from.
And we believe you can do magic spending only few minutes in the kitchen. We know that the less processed your food is, the better. That's why we care to offer you a light mixture of cassava flour and water.
INGREDIENTS
Cassava and water
Estimated delivery: between 1-2 days in Ontario/Quebec and 1-4 days Canada-wide