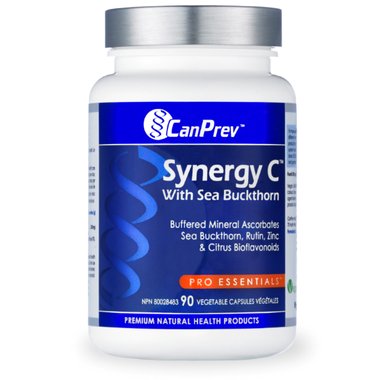 Can Prev Synergy C with Sea Buckthorn 90 caps
CanPrev's Synergy C is a broad-spectrum, professional-grade vitamin C complex. This bio-optimised formula contains 1000mg of vitamin C daily, derived from a blend of four gentle, buffered, mineral ascorbates (magnesium, calcium, sodium, potassium). It is enhanced with citrus bioflavonoids and rutin to improve the absorption of vitamin C and is strengthened with added zinc for immunity. In addition, Synergy C contains sea buckthorn whole pulp extract (raw equivalent of 1000mg daily). Sea Buckthorn is a nutrient-rich fruit which has been shown to have between 5 and 100 times more vitamin C than any other fruit or vegetable. This synergistic formula comes in easy-to-swallow vegetable capsules filled with only essential active ingredients. There are no binders or fillers.

Ingredients: Per capsule
Vitamin C 500mg
Derived from a blend of 650mg of four mineral ascorbates: 340mg of magnesium ascorbate, 165mg of calcium ascorbate, 75mg of sodium ascorbate, 26mg of potassium ascorbate)
Citrus Bioflavonoids 150mg
Sea Buckthorn (pulp extract - raw equivalent to 500mg) 4:1 125mg
Rutin (quercetin-3-rutinosides) 25mg
Zinc (zinc citrate) 0.625mg
Non-medicinal ingredients: Vegetable-grade magnesium stearate (1%), vegetable capsule.
Estimated delivery: between 1-2 days in Ontario/Quebec and 1-4 days Canada-wide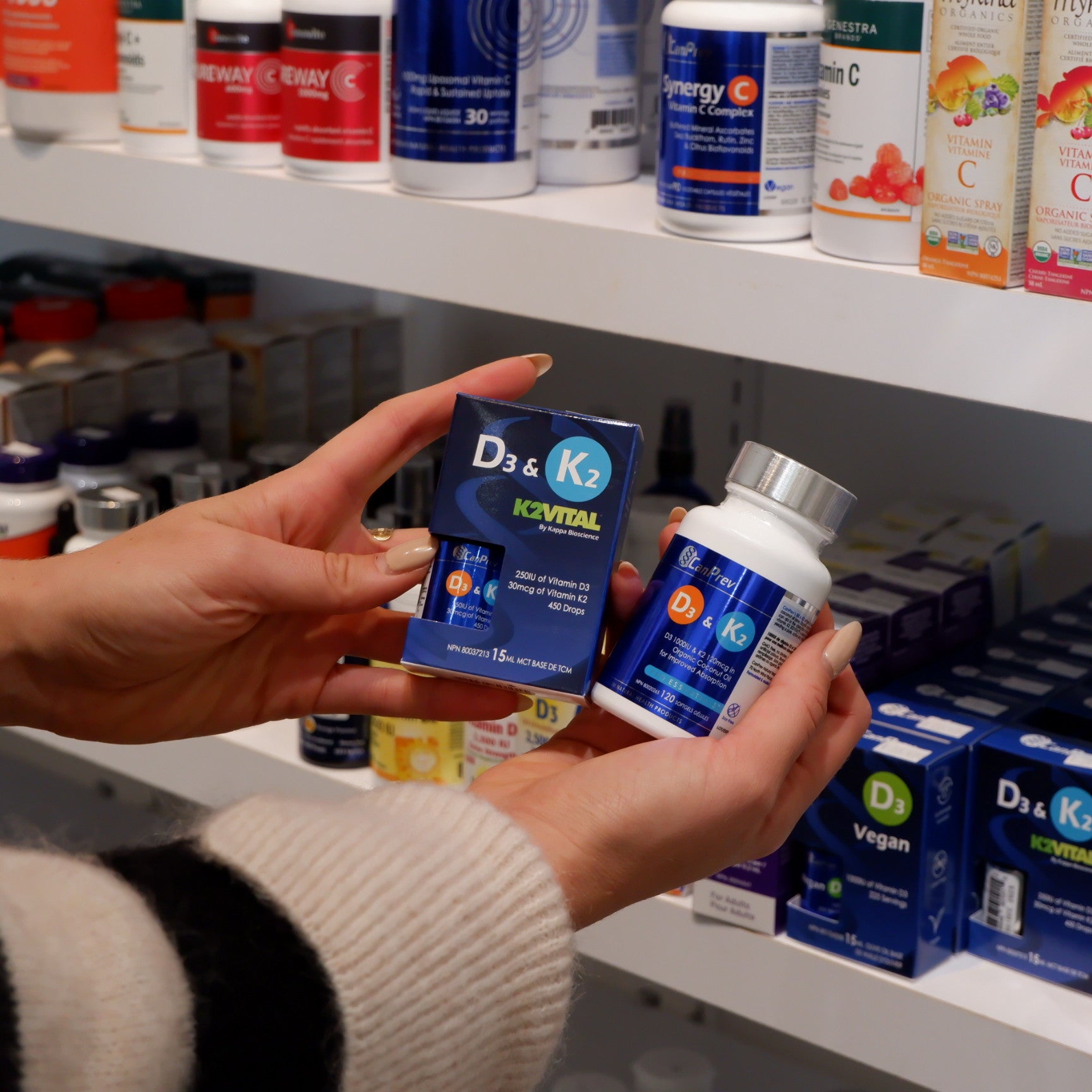 Can Prev
Can Prev was born out of a desire to make natural medicine safe, effective and accessible to everyone. Their Vision is centered around understanding root casuses, so you can find lasting solutions that allow you to live life to the fullest.


Shop Now