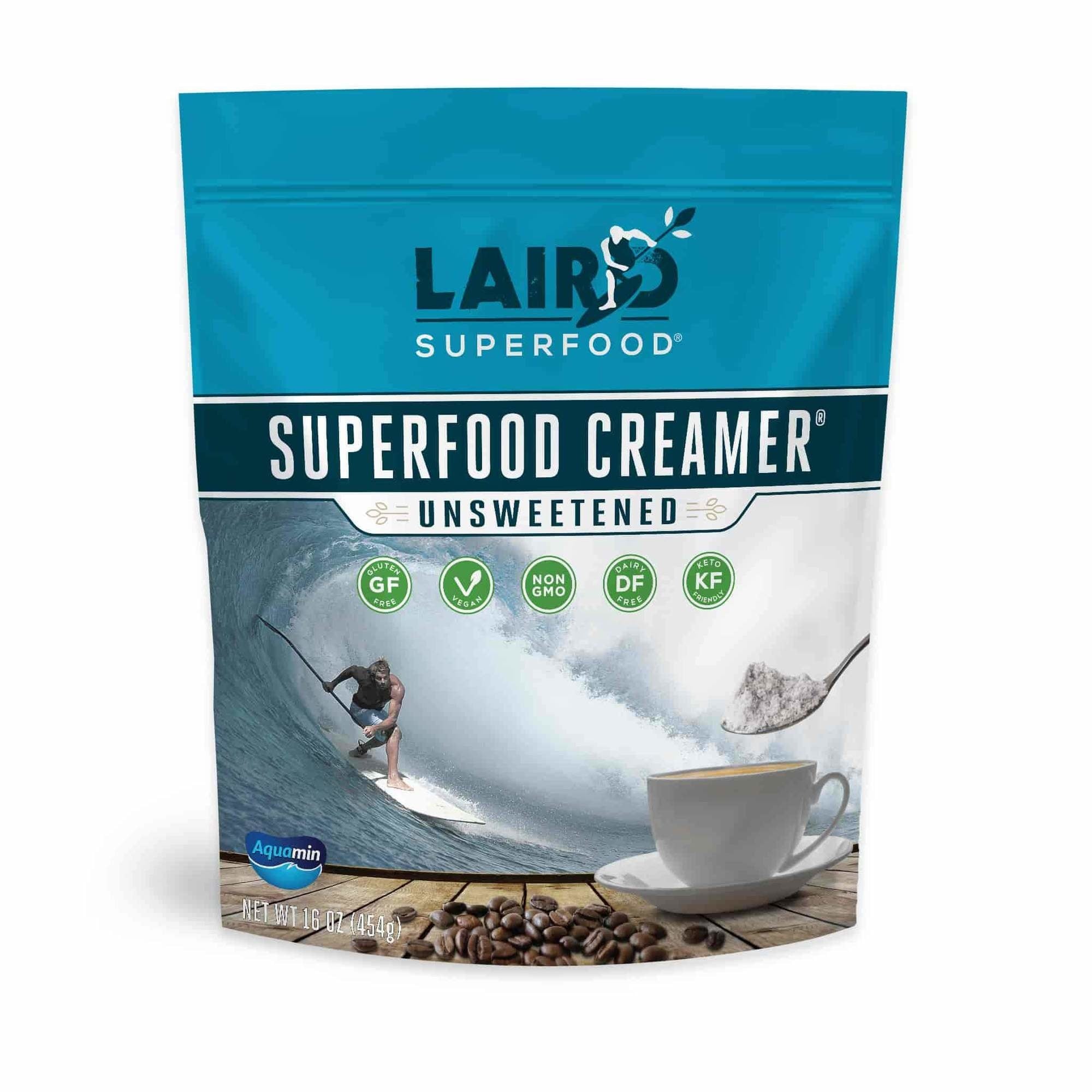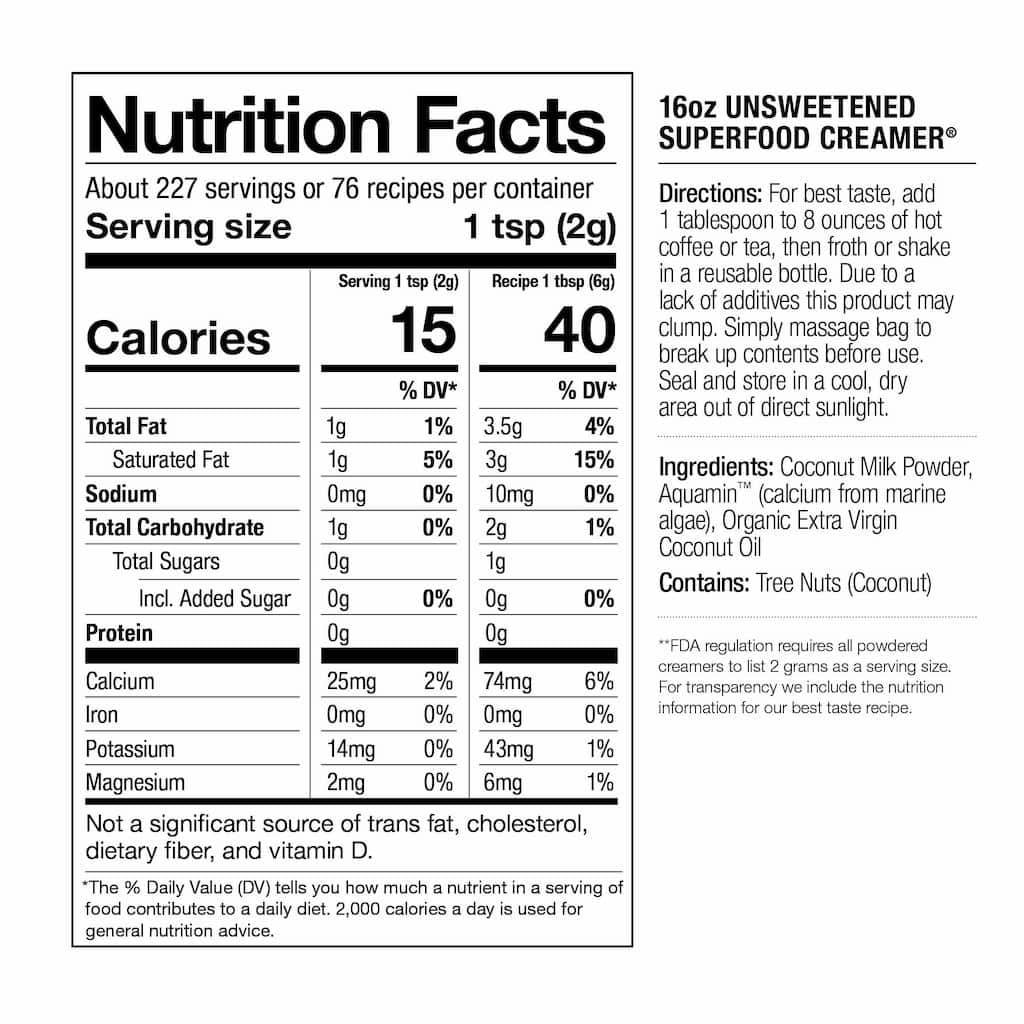 Superfood Creamer Unsweetened 227g
This product has an expiration date of 08/01/2022. This item is final sale and non-exchangeable.
Laird Superfood Creamers are crafted from the highest quality all-natural whole food ingredients. All of our products are sustainably sourced and thoroughly tested to ensure that you're incorporating the cleanest, finest fuel into your routine.
If you're living a keto lifestyle and looking for a delicious keto creamer, this is the one for you. While all of our creamers are keto-friendly, this creamer has no added sugar and has a base of coconut milk powder and coconut oil.
DIRECTIONS, TIPS & SERVINGS
Add 1 tablespoon to your beverage of choice, or mix to taste.
Customers love this product in oatmeal and smoothies, too!
*FDA mandated serving size is 1tsp (2g).
FLAVOR PROFILE
Delicous and creamy, with a subtle hint of coconut and absolutely no added sugar. This creamer adds a light and aromatic flavor to your morning cup.
Estimated delivery: between 1-2 days in Ontario/Quebec and 1-4 days Canada-wide