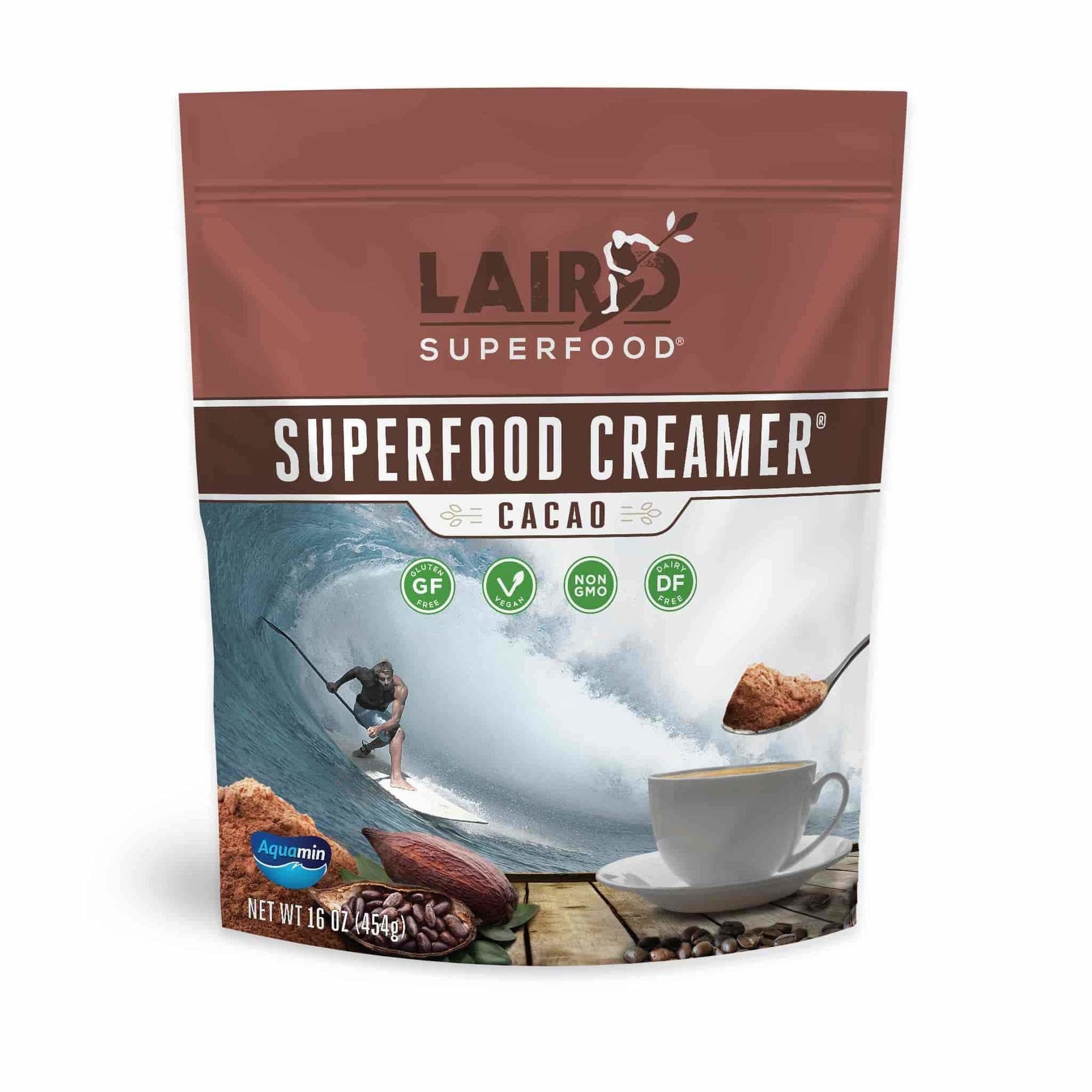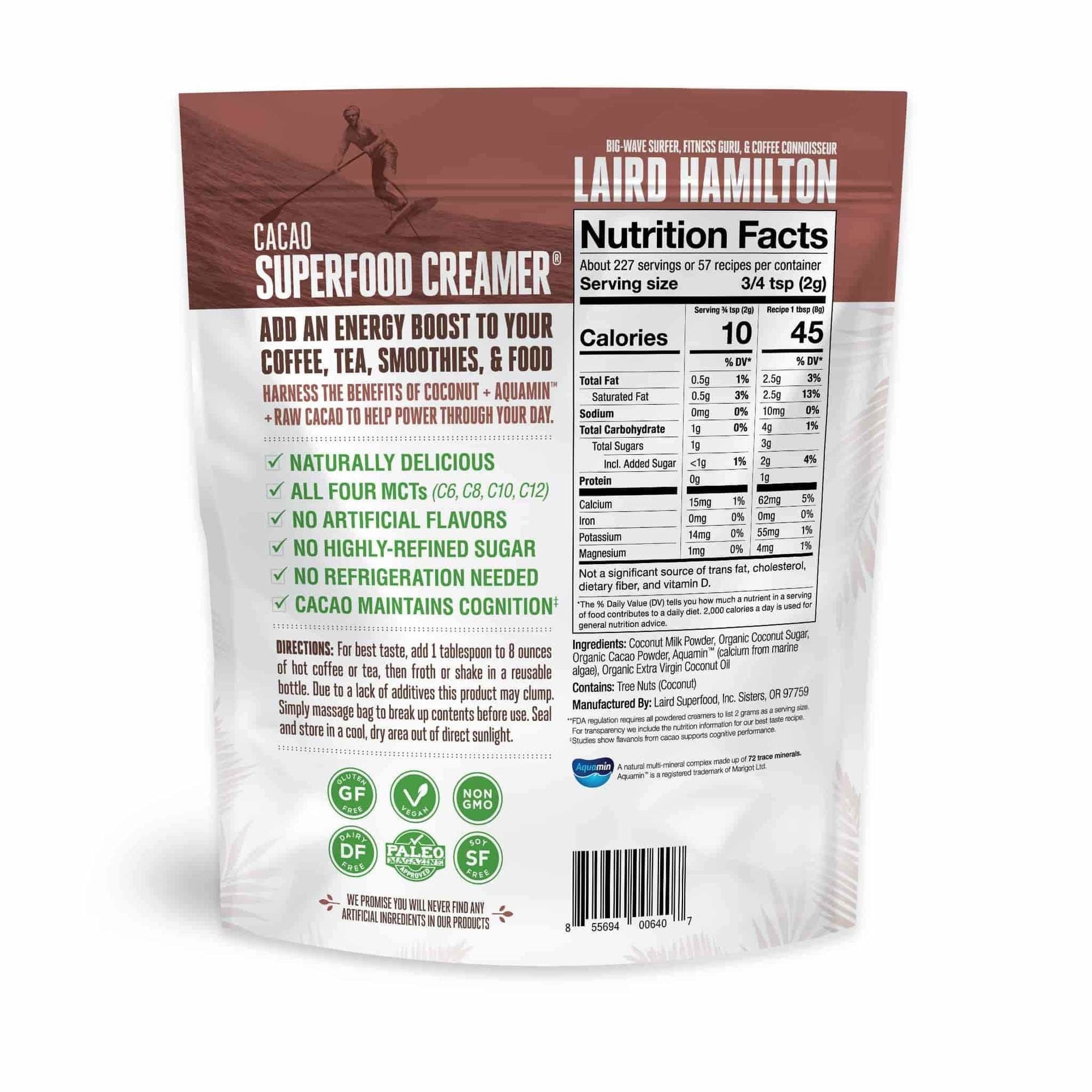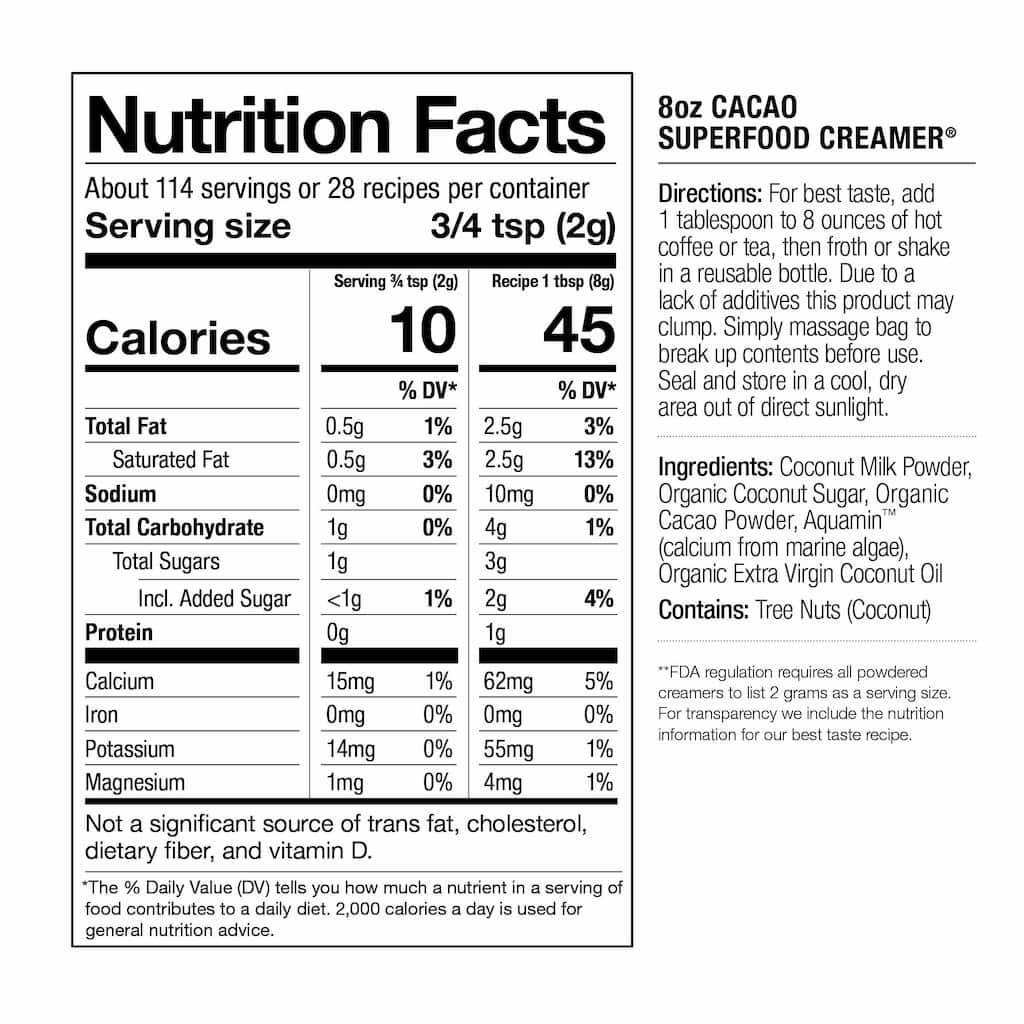 Superfood Creamer Cacao 227g
This product has an expiration date of 07/28/22. This item is final sale and non-exchangeable.
Calling all chocolate lovers! Our rich Cacao Superfood Creamer combines raw, cold-pressed cacao with our Original Superfood Creamer to create a deliciously guilt-free five ingredient treat.
Delicious
All-natural, whole-food ingredients
Contain a full range of MCTs
Shelf stable
No artificial flavors, colors, or additives
No sugar from highly refined corn syrup
DIRECTIONS, TIPS & SERVINGS
Add 1 tablespoon to your beverage of choice, or mix to taste.
This creamer is a delicious addition to your coffee, tea, smoothie, or on its own as an all-natural alternative to hot cocoa.
*FDA mandated serving size is 1tsp (2g).
FLAVOR PROFILE
Raw, cold-pressed cacao lends a rich, dark chocolate flavor that blends perfectly with our Original Superfood Creamer. This combination creates a cup that is creamy and chocolately, with a hint of coconut.
Estimated delivery: between 1-2 days in Ontario/Quebec and 1-4 days Canada-wide