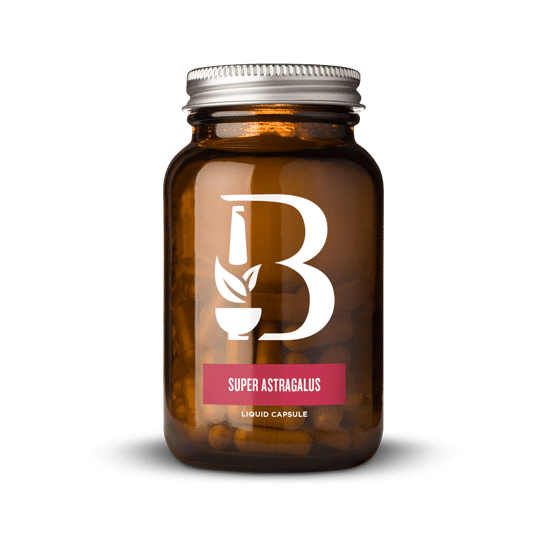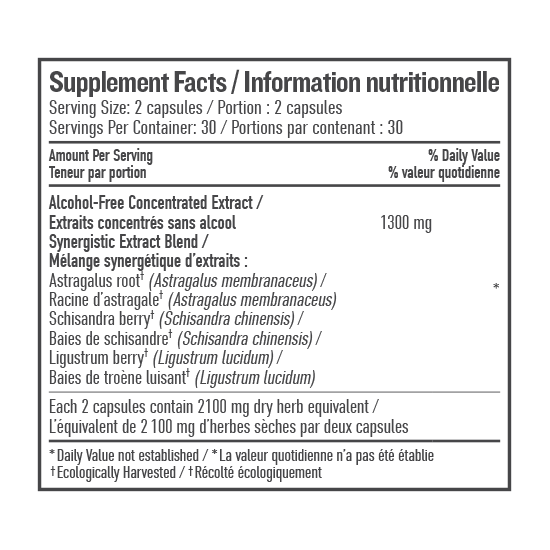 Botanica Super Astragalus 60 caps
Astragalus has a been a part of traditional medicine in Chinese and Asian cultures. For centuries, it's been used as an adaptogen—meaning it helps fight off stress and disease.
Time-starved. Working hard. Being there for friends. Convenience food. Environmental toxins. Stress can come from many sources and end up compromising immune systems. Botanica Super Astragalus has been designed to deeply support the immune function as a response to physical and emotional stress.
Our unique liquid capsules are crafted through a soaking and extraction process to maximize therapeutic value. First, herbs are soaked in non-GMO alcohol and water. And then we go gently—without chemicals or high temperatures—to concentrate the herbal extract further. Every step of the process is tested for both purity and potency from harvest to encapsulation.
Reduces the frequency of colds
Encourages overall immune system health, stamina, and endurance to physical and emotional stress
The convenience of a capsule, with the concentration of a liquid herb, and no aftertaste
Alcohol-Free Concentrated Extract 1300 mg
Synergistic Extract Blend:
Ecologically harvested Astragalus root (Astragalus membranaceus)
Ecologically havested Schisandra berry (Schisandra chinensis)
Ecologically harvested Ligustrum berry (Ligustrum lucidum)
Every 2 capsules contain 2100 mg dry herb equivalent
Other ingredients: Vegetable glycerin, vegetable cellulose (capsule).
Take two capsules daily, or as recommended by your health care practitioner.
Consult a health practitioner if pregnant or breastfeeding.
Estimated delivery: between 1-2 days in Ontario/Quebec and 1-4 days Canada-wide