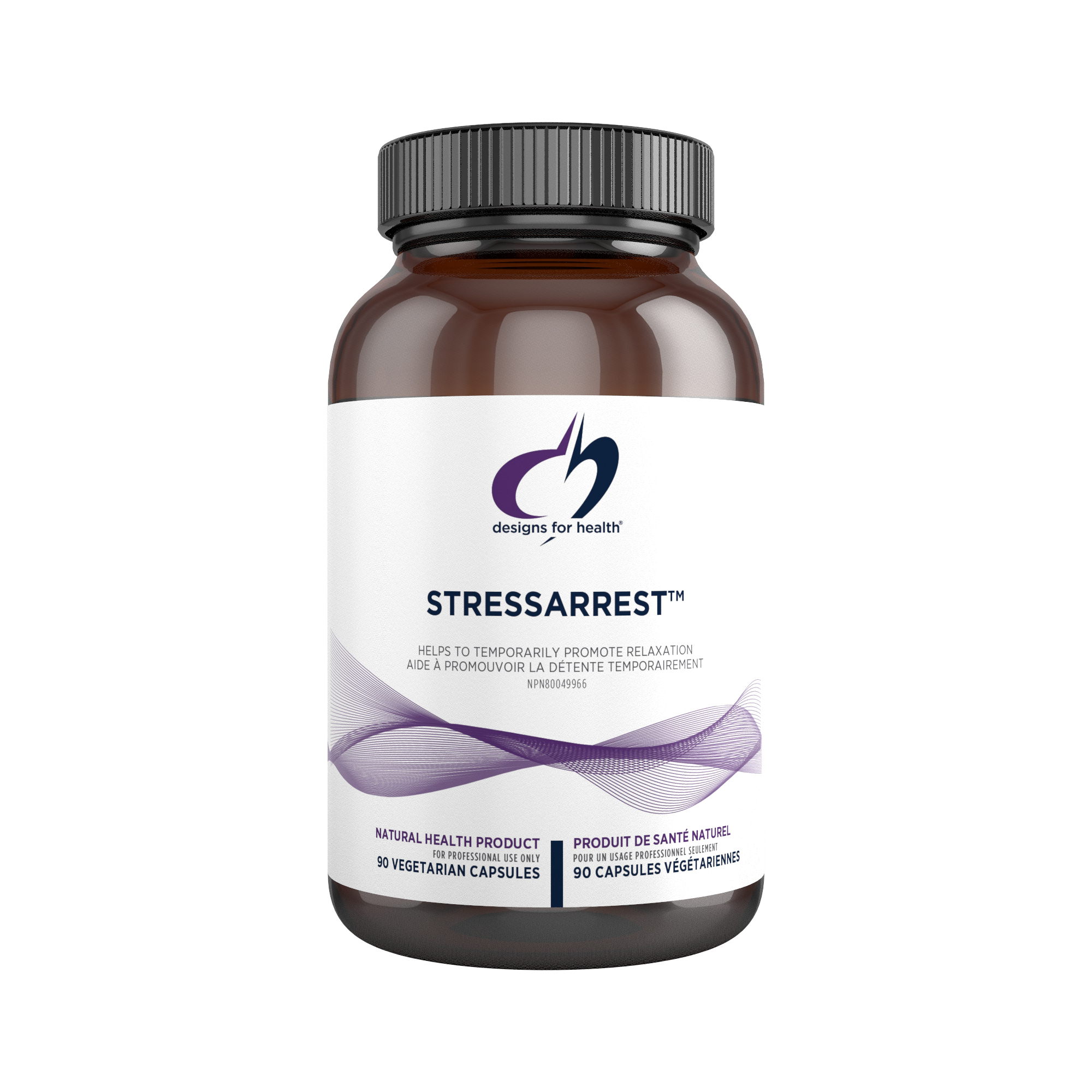 StressArrest™ is a uniquely formulated product which provides gamma-aminobutyric acid (GABA), a key neurotransmitter in the body involved in a normal calm stress response. It blocks stress and anxiety-related messages from reaching the motor centres of the brain by occupying their receptor sites. In addition, it supplies other calming nutrients including glycine, niacinamide, pantothenic acid and vitamin B6.
Helps to temporarily promote relaxation, and helps the body to metabolize carbohydrates, fats and proteins.
Ingredients:
Each capsule contains:

GABA (gamma-Aminobutyric acid)

300 mg

Glycine (Aminoacetic acid)

200 mg

Pantothenic acid (Calcium d-pantothenate)

100 mg

Vitamin B3 ('Niacinamide)

100 mg

Vitamin B6 (Pyridoxine hydrochloride)

10 mg
Other Ingredients: Hypromellose, microcrystalline cellulose, magnesium stearate (vegetable source).
Suggested Dose: Adults: Take 1 capsule per day, or as directed by your health care practitioner. Consult a health care practitioner for use beyond 3 weeks.
Estimated delivery: between 1-2 days in Ontario/Quebec and 1-4 days Canada-wide


Designs For Health
Designs for Health is unmatched in its ability to formulate highly effective synergistic formulas.

Shop Now