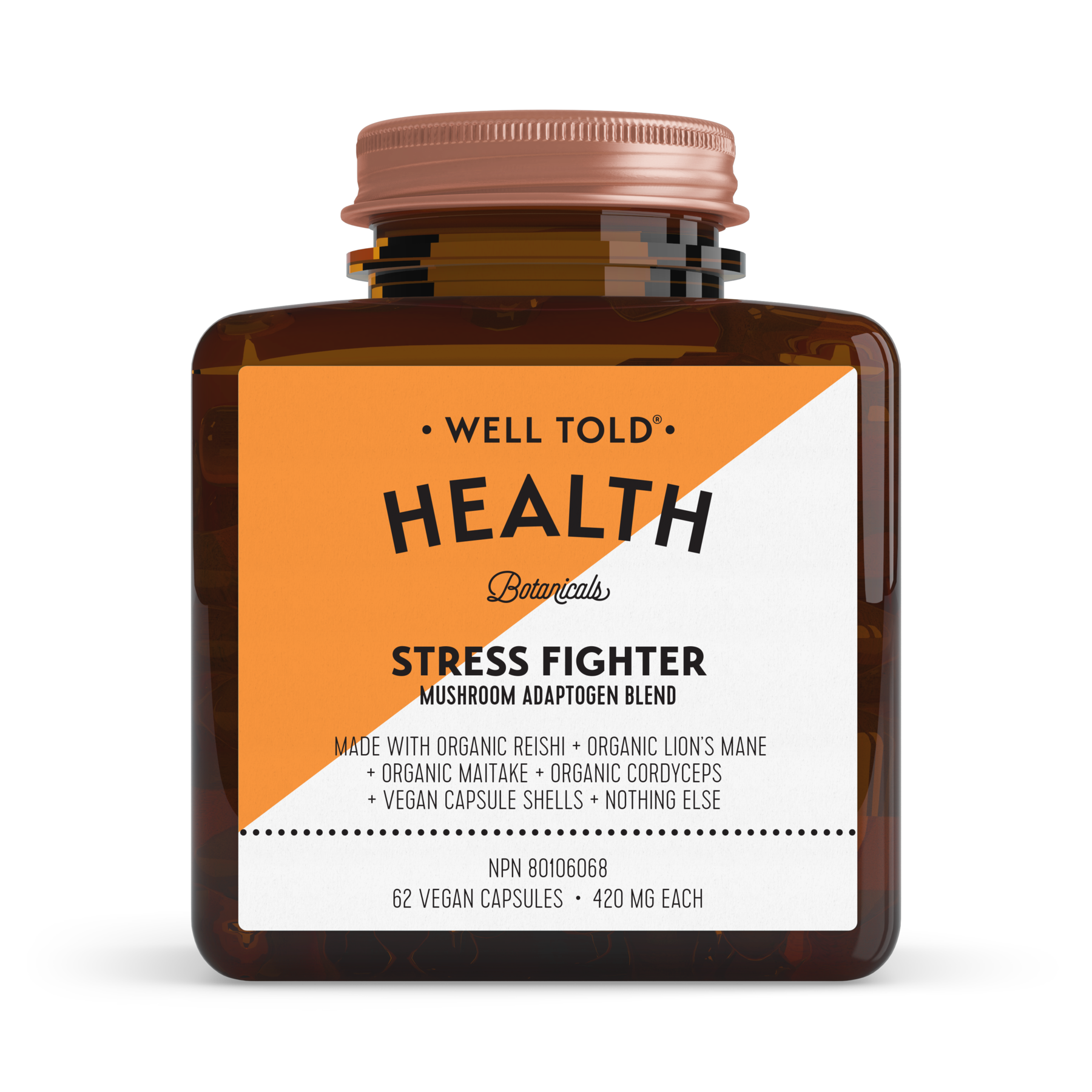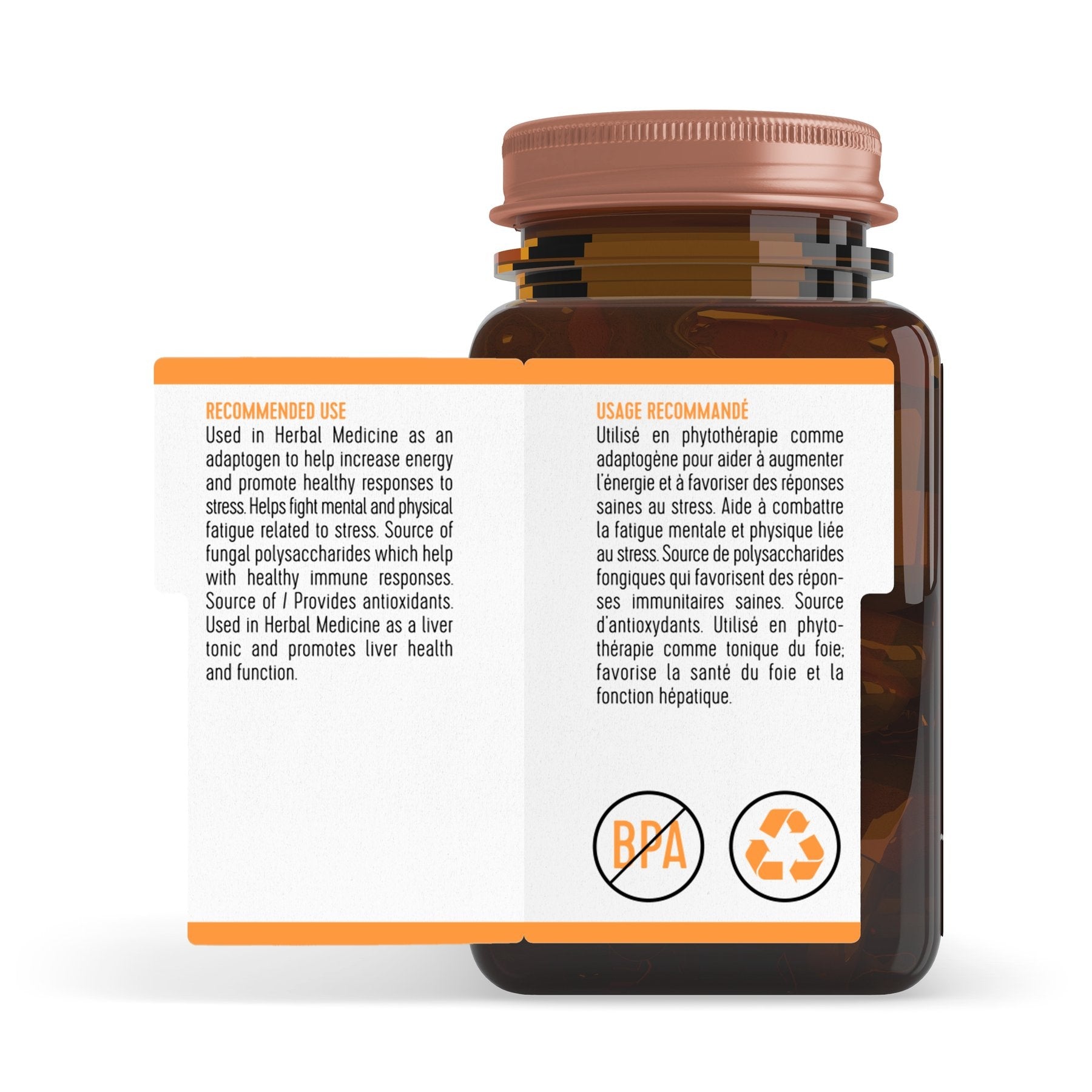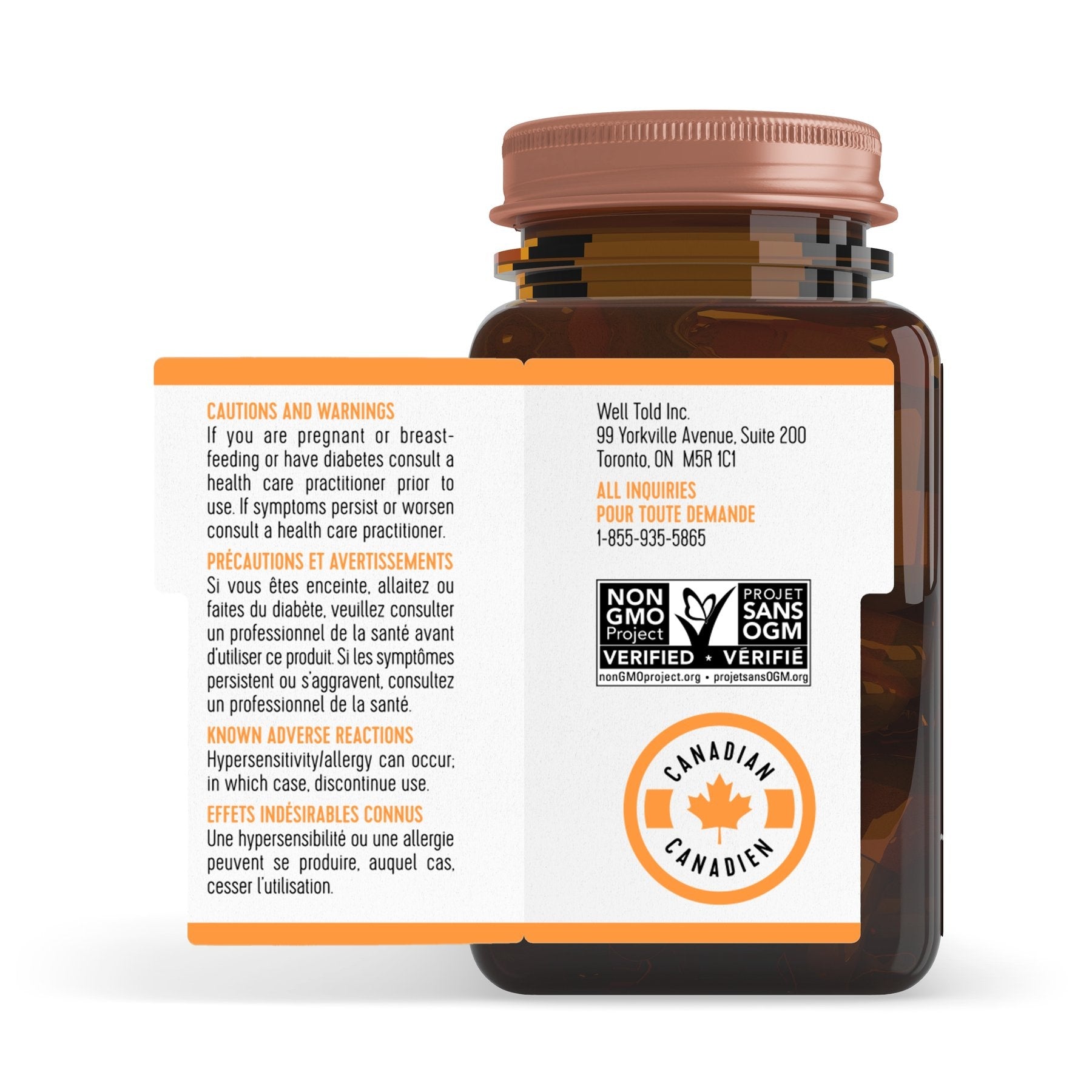 Organic reishi + organic lion's mane + organic maitake + organic cordyceps + vegan capsule shells + nothing else.
Why take it
If you have a demanding job.
If you have young children.
If you experience fatigue on a regular basis.
If you're going through an emotionally stressful time in your life.
If you work out regularly and want to mitigate the physical effects of stress on your body.
If you want to give your immune system a boost.
We source the highest quality most nourishing certified organic ingredients that we can find.
Ingredients:
ORGANIC REISHI (100 mg)
Known for its ability to calm the mind and help the body adapt to stress.
ORGANIC LION'S MANE (500 mg)
Has been shown to improve cognitive function and resistance to stress.
ORGANIC MAITAKE (160 mg)
Commonly used in Herbal Medicine to support the immune system and promote a healthy stress response.
ORGANIC CORDYCEPS (80 mg)
Known to increase the body's resistance to stress and fatigue.
Capsule shells
Our capsule shells are 100% vegan, made with either tapioca or cellulose derived from pine trees.
While many brands choose to use gelatine capsules, we see it as an unnecessary added source of animal product, often unclearly sourced, with potential long-term side effects.
Recommended dose
Adults: Take two (2) capsules daily. To avoid digestive upset, take with food/meal. Store in a dry place at room temperature.
Warnings
If you are pregnant or breastfeeding, consult a health care practitioner prior to use.
Known adverse reactions
Hypersensitivity/allergy can occur, in which case, discontinue use.
Estimated delivery: between 1-2 days in Ontario/Quebec and 1-4 days Canada-wide