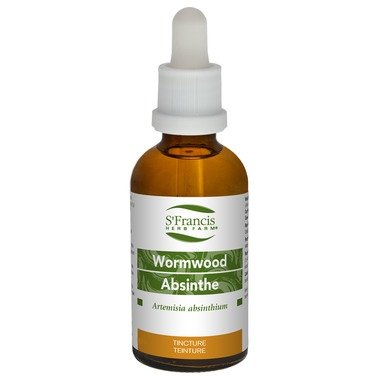 St Francis Wormwood 100ml
Wormwood's above ground parts are used for loss of appetite, indigestion, and gastrointestinal complaints such as gastritis due to low acidity. This herb is also antiseptic.

Suggested Usage: Adults: Take 0.5-1.33 ml (15-40 drops) 3-4x daily in a little water on an empty stomach.

Medicinal Ingredients (per 1 ml): Wormwood tops (Artemisia absinthium) 200 mg QCE (1:5)

Non-Medicinal Ingredients: Grain alcohol, Distilled water

Contraindications: Do not use if you are pregnant or breastfeeding. Do not use for prolonged periods.
Estimated delivery: between 1-2 days in Ontario/Quebec and 1-4 days Canada-wide