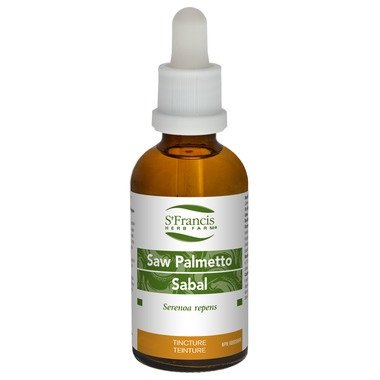 St Francis Saw Palmetto 100ml
Saw Palmetto is used in Herbal Medicine to help relieve urological symptoms (e.g. weak urine flow, incomplete voiding, frequent daytime and night time urination) associated with mild to moderate benign prostatic hyperplasia.

Suggested Usage: Adult males ≥ 19 years: Take 3.6 ml (108 drops) twice daily in a little water on an empty stomach.

Medicinal Ingredients (per 1 ml): Saw Palmetto berry (Serenoa repens) 278 mg QCE (1:3.6)

Non-Medicinal Ingredients: Grain alcohol, Distilled water

Cautions and Warnings: Consult a health care practitioner if symptoms worsen or persist.
Estimated delivery: between 1-2 days in Ontario/Quebec and 1-4 days Canada-wide