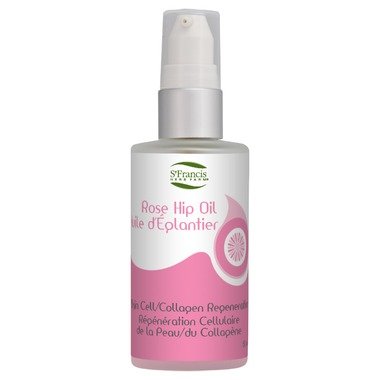 St Francis Rose Hip Oil 50ml
Rose Hip Oil is rich in retinol, Vitamin A, and Vitamin C, and also high in essential fatty acids, including Omega 6, Omega 3, and linoleic acid.

Ingredients: Rosa moschata (Rose Hip Oil), Rosmarinus officinalis (unscnented Rosemary extract)

Cautions: For topical use only. Avoid contact with eyes.
Estimated delivery: between 1-2 days in Ontario/Quebec and 1-4 days Canada-wide