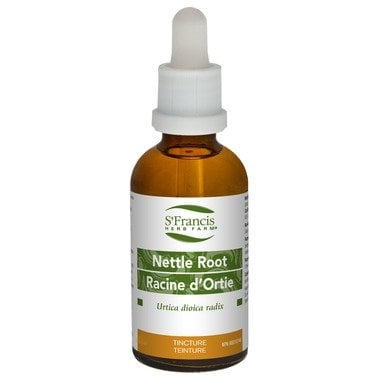 St Francis Nettle Root 100ml
Nettle root is effective in treating the symptoms associated with benign prostatic hypertrophy (BPH), including difficulty in urination, excessive night time urination, frequent urination, painful urination, and urinary retention.

Suggested Usage: Adults: Take 2 ml (60 drops) 3x daily in a little water on an empty stomach.

Medicinal Ingredients (per 1 ml): Nettle root (Urtica dioica radix) 250 mg QCE (1:4)

Non-Medicinal Ingredients: Distilled water, Grain alcohol

Cautions and Warnings: Consult a health care practitioner if symptoms worsen or persist.
Estimated delivery: between 1-2 days in Ontario/Quebec and 1-4 days Canada-wide