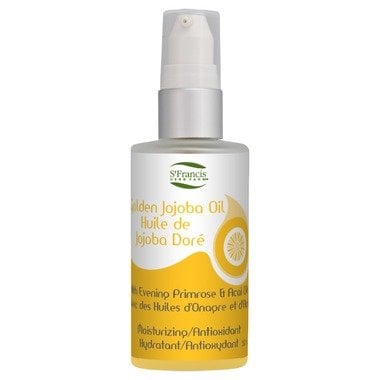 This formula is a vital combination with the high enzymatic properties of essential fatty acids, including Omega 3, 6, and 9 and gamma-linoleic acid, as well as being rich in natural antioxidants and vitamins such as B1, B2, B3, E, and C.

Ingredients: Simmondsia chinensis (Golden Jojoba Oil), Oenothera biennis (Evening Primrose Oil), Euterpe oleracea (Acai Oil), Rosmarinus officinalis (unscented Rosemary extract).

Cautions: For topical use only. Avoid contact with eyes.
Estimated delivery: between 1-2 days in Ontario/Quebec and 1-4 days Canada-wide