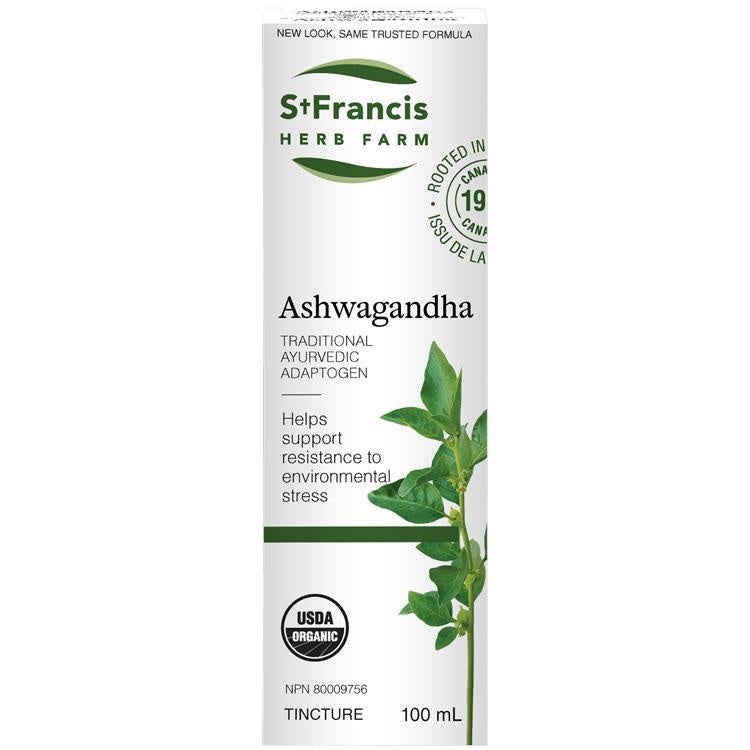 St Francis Ashwagandha 100ml
Bring your health into balance again with our Ashwagandha Tincture.
Adaptogen and tonic
Relieves stress and anxiety
Renews your energy
Restores optimal sleeping patterns
Take our Ashwagandha Tincture if you're struggling with symptoms of stress. Think anxiety, mood swings, insomnia, low energy, and poor concentration.
We make our liquid tincture from Certified Organic ashwagandha root.
Medicinal Ingredients (per 1 ml):
Ashwagandha (Withania somnifera, root) 250 mg Quantity Crude Equivalent (1:4)
Non-Medicinal Ingredients:
Distilled water
Certified Organic alcohol
Dosage:
Adults: Take 2.66 ml (80 drops) 3 times daily in a little water on an empty stomach.
Cautions and Warnings:
Consult a health care practitioner before use if you are pregnant. Consumption with alcohol, other drugs or natural health products with sedative properties is not recommended.
Keep out of reach of children. Do not use if seal is broken. Store at room temperature.
Estimated delivery: between 1-2 days in Ontario/Quebec and 1-4 days Canada-wide