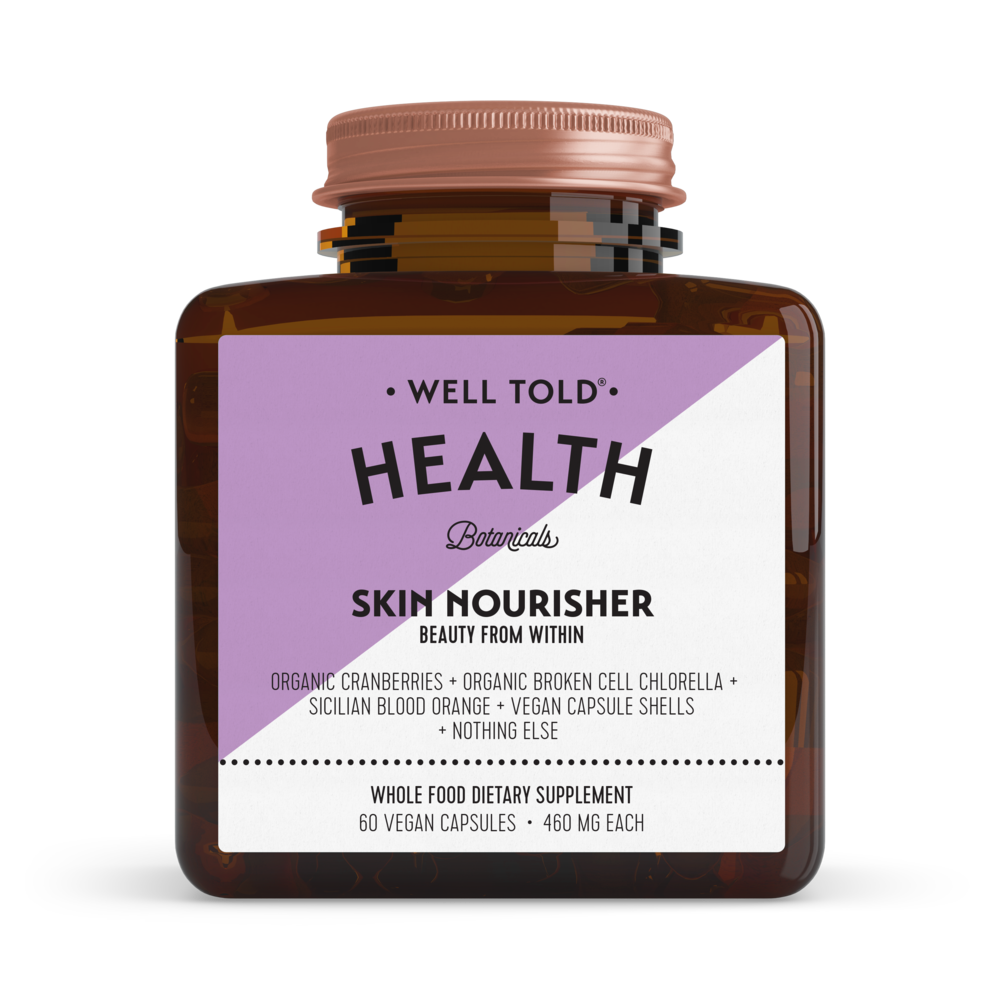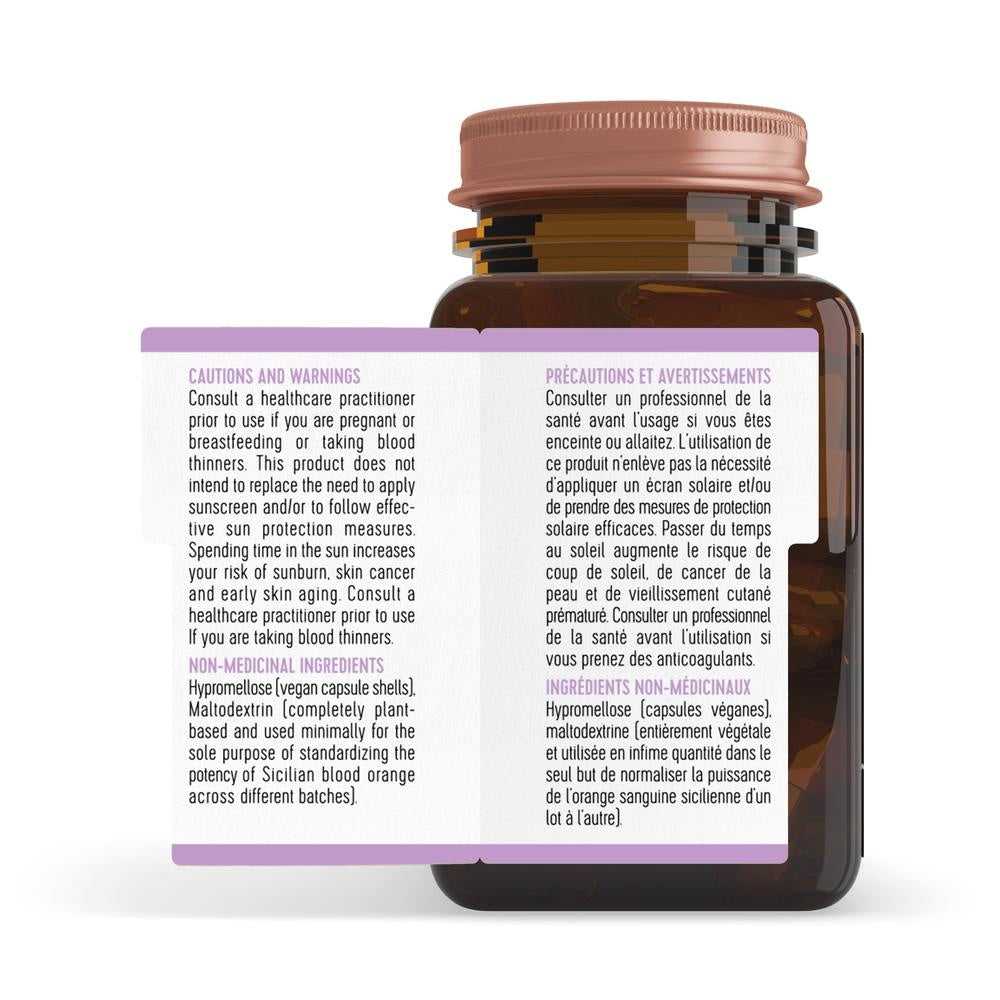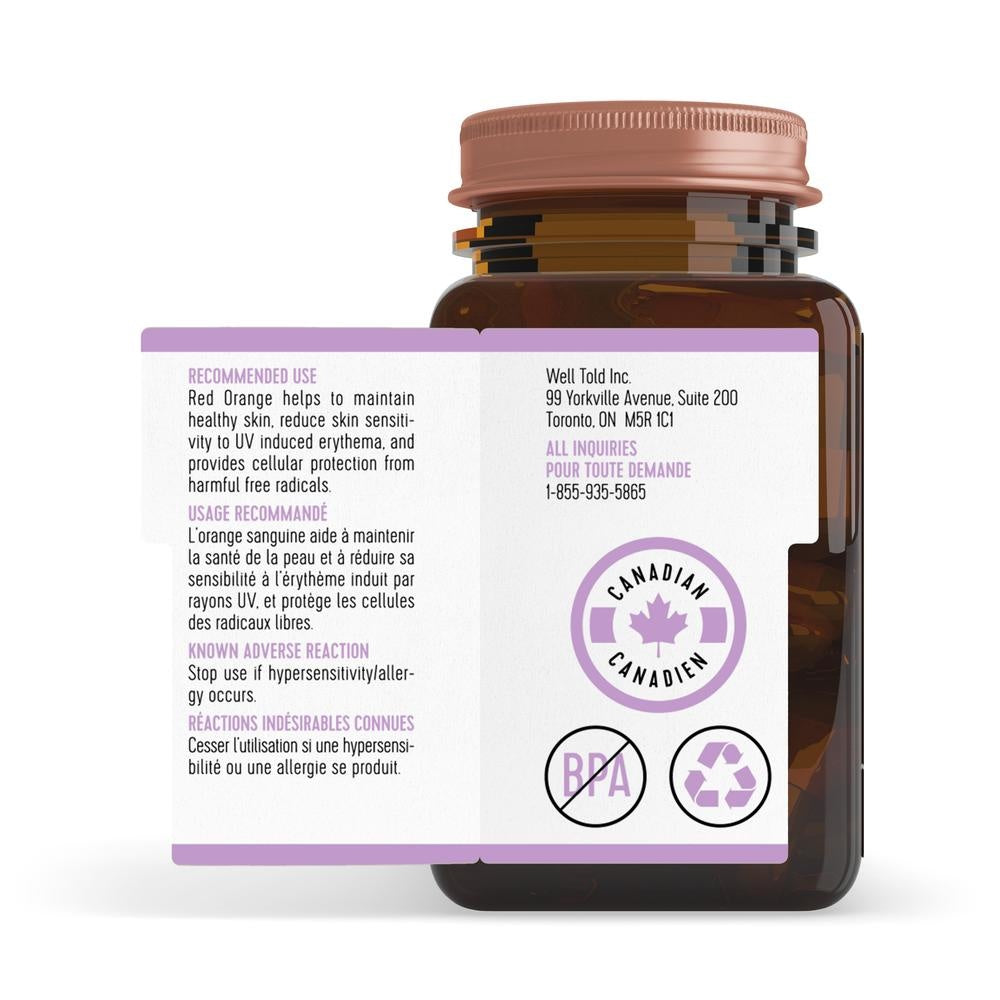 Organic cranberries + organic broken cell chlorella + organic Sicilian blood orange + vegan capsule shells + nothing else.
Why take it
If you enjoy spending time outside.
If you are concerned about sun spots, freckles or other discolouration caused by the sun.
If your skin becomes red and inflamed after exposure to the sun.
To combat many of the toxins and free radicals that wreak havoc on your skin and cause it to prematurely age.
If you enjoy spending time at the beach.
We source the highest quality most nourishing certified organic ingredients that we can find.
Ingredients:
ORGANIC BROKEN CELL CHLORELLA (290 mg)
A green algae high in antioxidants that defends the skin against toxins, and works synergistically to reduce the negative effects of sun on the skin.
ORGANIC CRANBERRIES (120 mg)
An antioxidant-rich fruit that helps fight the damaging effects of free radicals on our skin cells.
SICILIAN BLOOD ORANGE (50 mg)
Has been shown to reduce skin damage and sensitivity caused by the sun's UV rays.
Capsule shells
Our capsule shells are 100% vegan, made with either tapioca or cellulose derived from pine trees.
While many brands choose to use gelatine capsules, we see it as an unnecessary added source of animal product, often unclearly sourced, with potential long-term side effects.
Recommended dose
Adults: Take two (2) capsules daily. Take a few hours before or after taking other medications o natural health products.
Warnings
Consult a healthcare practitioner prior to use if you are pregnant or breastfeeding or taking blood thinners. This product does not intend to replace the need to apply sunscreen and/or to follow effective sun protection measures. Spending time in the sun increases your risk of sunburn, skin cancer and early skin aging. Consult a healthcare practitioner prior to use If you are taking blood thinners.
Known adverse reactions
Stop use if hypersensitivity/allergy occurs.
Estimated delivery: between 1-2 days in Ontario/Quebec and 1-4 days Canada-wide