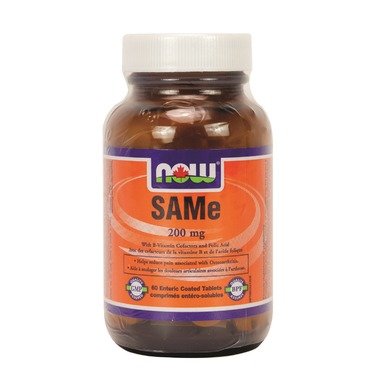 SAMe (S-adenosylmethionine), a compound native to the body, is a critical component of many biochemical reactions, including those that affect brain biochemistry and joint health. SAMe is critical for the synthesis of neurotransmitters, is important for energy production in the brain, contributes to the maintenance of healthy cell membrane function, and influences cartilage metabolism. NOW® SAMe is enteric-coated, which makes it very well tolerated and protects it from degradation.

Features:
Supports Cartilage Production
With B-Vitamin Cofactors
Enteric Coated
A Dietary Supplement
Vegetarian/Vegan
Suggested Usage: As a dietary supplement, take 1 tablet 1 to 2 times daily, preferably on an empty stomach. Refrigeration recommended after opening.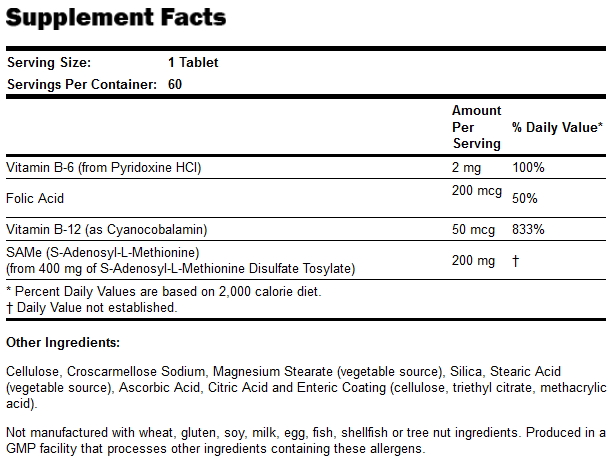 Caution: For adults only. Individuals with bipolar (manic) depression and those with anxiety disorders should not take SAMe unless under professional medical supervision. Consult physician if pregnant/nursing, taking medication, or have a medical condition. Keep out of reach of children.​
Estimated delivery: between 1-2 days in Ontario/Quebec and 1-4 days Canada-wide