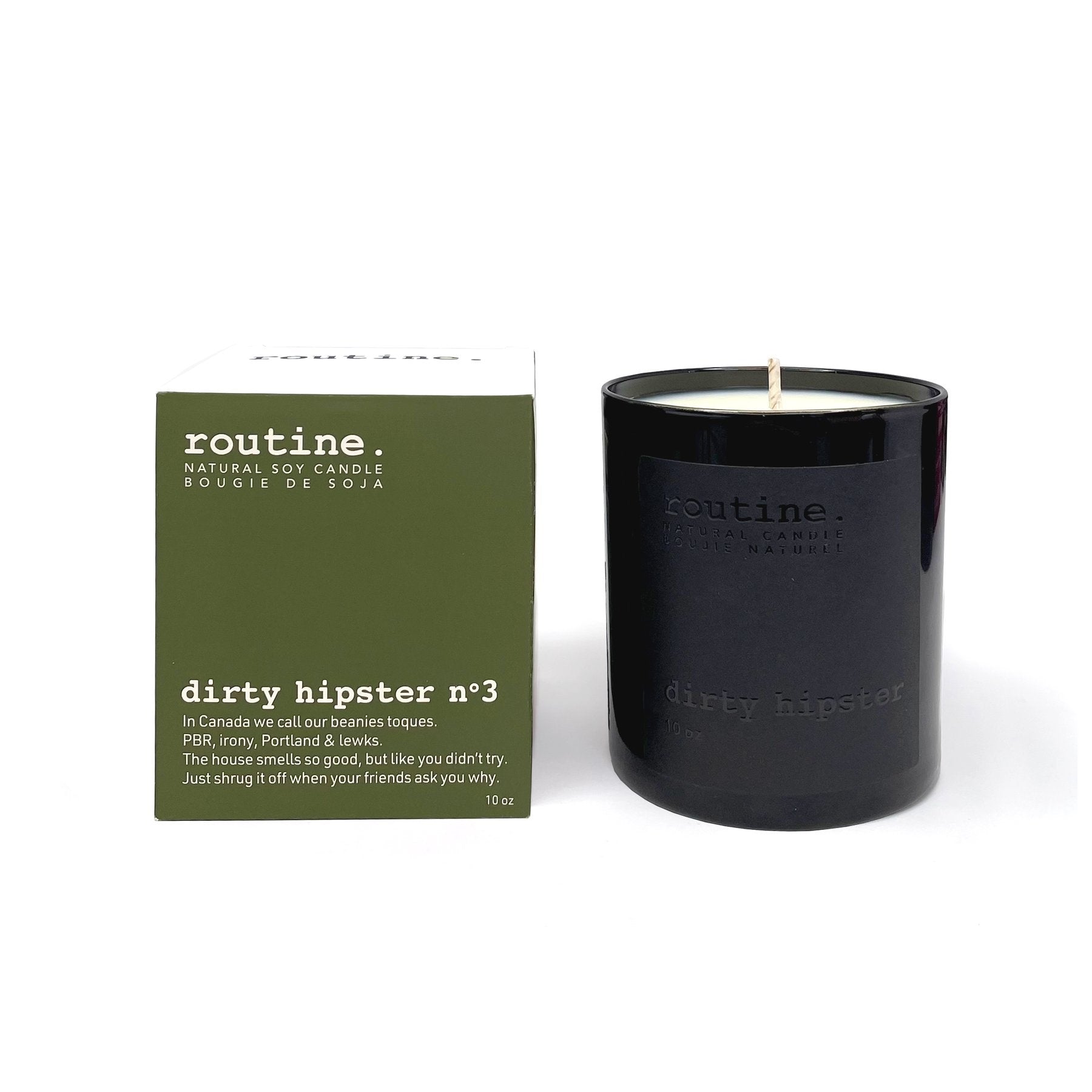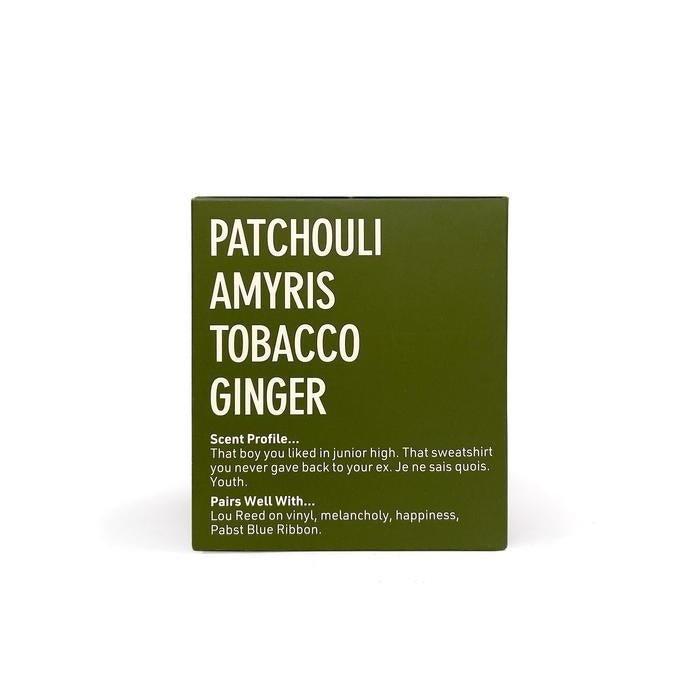 Routine Soy Candle Dirty Hipster
SCENT:
PATCHOULI
PALO SANTO
TOBACCO
VETIVER

FUNCTION:
Warmly accompany a chilly evening or your fave album.
IMPACT:
Every candle is hand poured with natural soy wax right here in Calgary, AB. Glass vessels are ethically made in the USA and labelled with labels made in BC, Canada. Shipped directly from our warehouse at HQ. Formulated here. Designed by the Routeam.
SCENT PROFILE: That boy you liked in junior high. That sweatshirt you never gave back to your ex. Je ne sais quois. Youth.

PAIRS WELL WITH: Lou Reed on vinyl, melancholy, happiness, Pabst Blue Ribbon.
ESSENTIAL OILS: Patchouli, Amyris, Tobacco, Ginger

SIZE: 10 oz
BURN TIME: approx 50 hours
Estimated delivery: between 1-2 days in Ontario/Quebec and 1-4 days Canada-wide