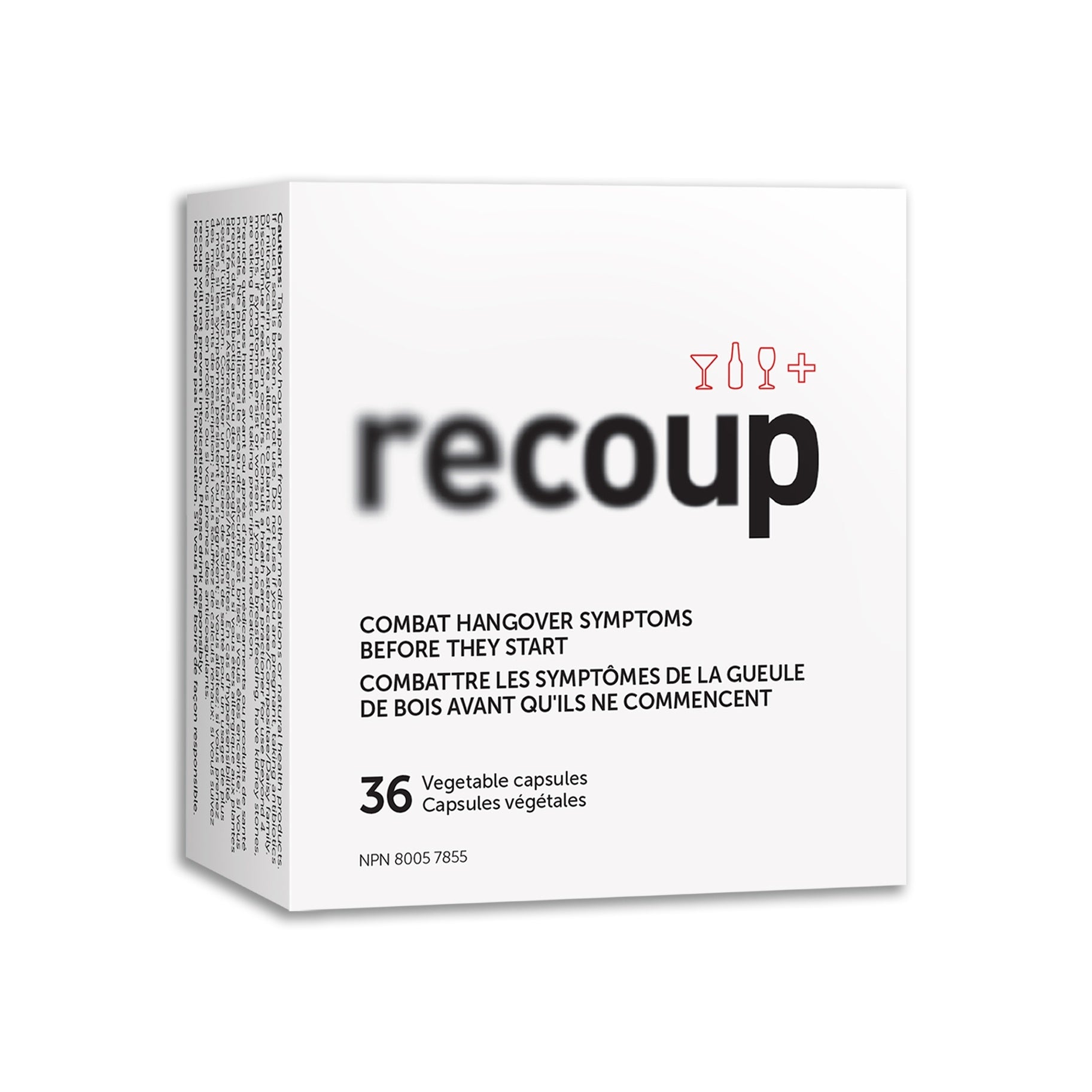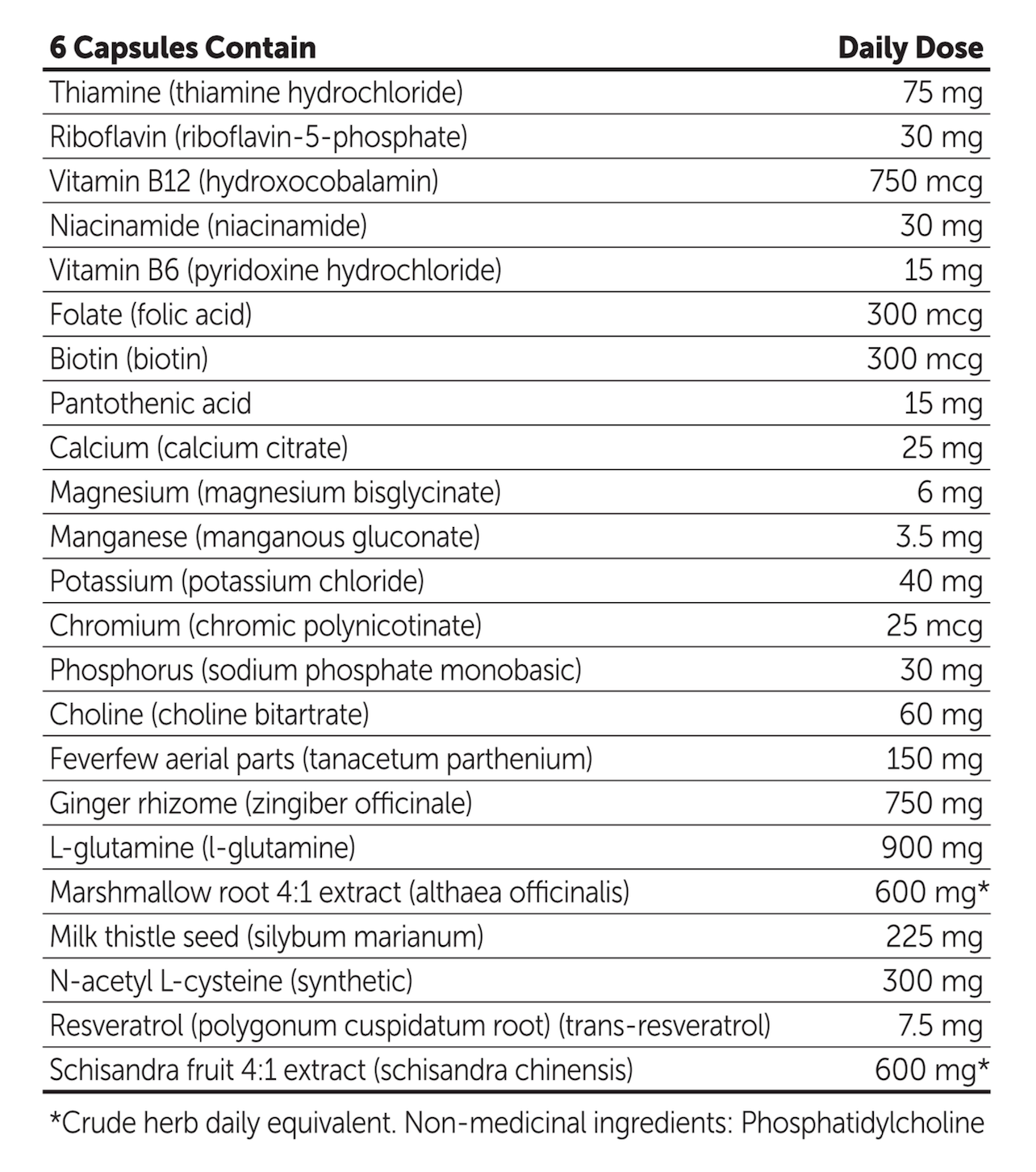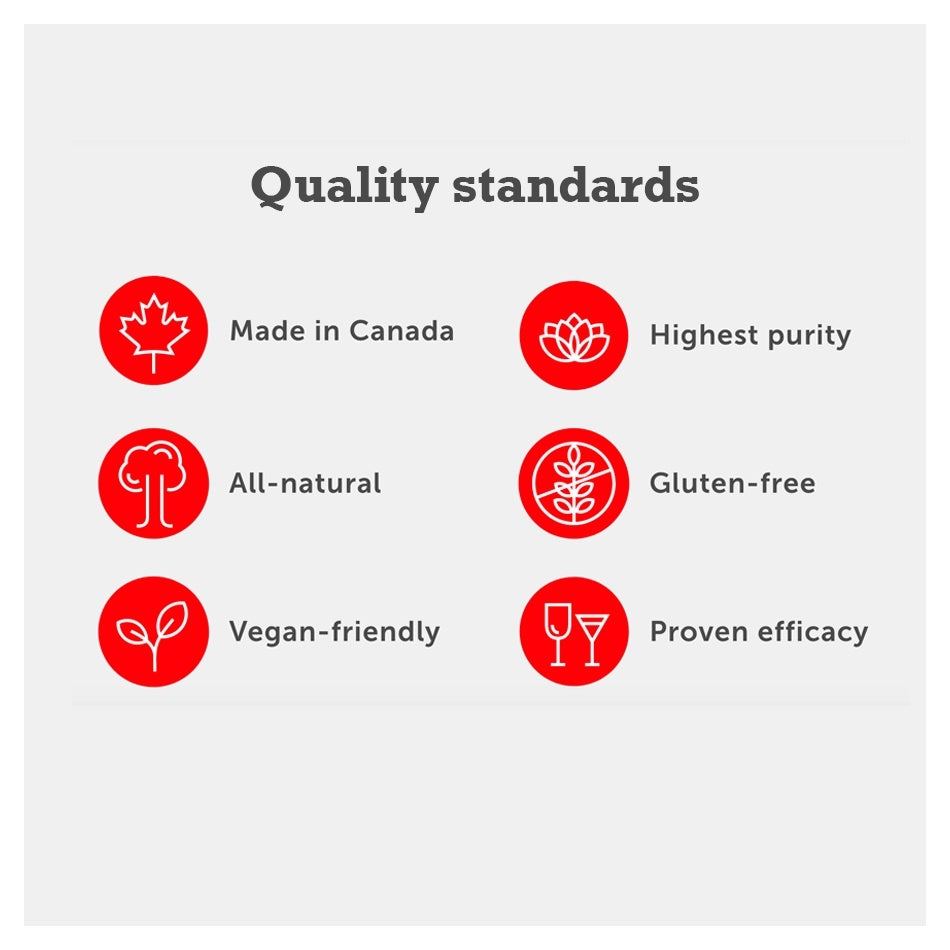 Recoup Hangover Remedy 36 caps
Combat 6 hangovers for the price of 1 round.
Doctor formulated.
Recoup is made up of a powerhouse of essentials formulated to eliminate hangover symptoms before they start.
Headache pain
Feverfew
Known as the medieval aspirin, this powerful botanical has anti-inflammatory properties to conquer those killer headaches.
Liver function
Milk Thistle, Niacinamide, NAC, Schisandra Fruit, & Resveratrol
These wonder-nutrients help manage the negative impact alcohol can have on the body, particularly with liver function.
Dehydration
Calcium, Manganese, Potassium, & Phosphorus
As consumption goes up, dehydration increases. These key electrolytes help balance fluids in the bloodstream while supporting muscle function.
Digestive upset
Glutamine, Ginger, Choline, & Marshmallow Root
Natural stomach settlers, these herbal saviours coat the lining of your stomach to help bring down irritation and acidity.
Body function
Vitamins B1, B2, B6, B12, Magnesium, Folate, Chromium, & Biotin
While alcohol robs your body of nutrients, these powerful vitamins protect the nervous system while helping red blood cell and energy production.
Estimated delivery: between 1-2 days in Ontario/Quebec and 1-4 days Canada-wide