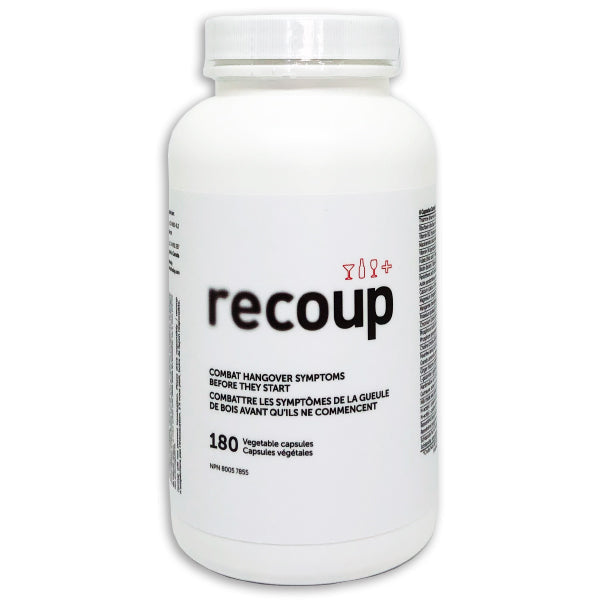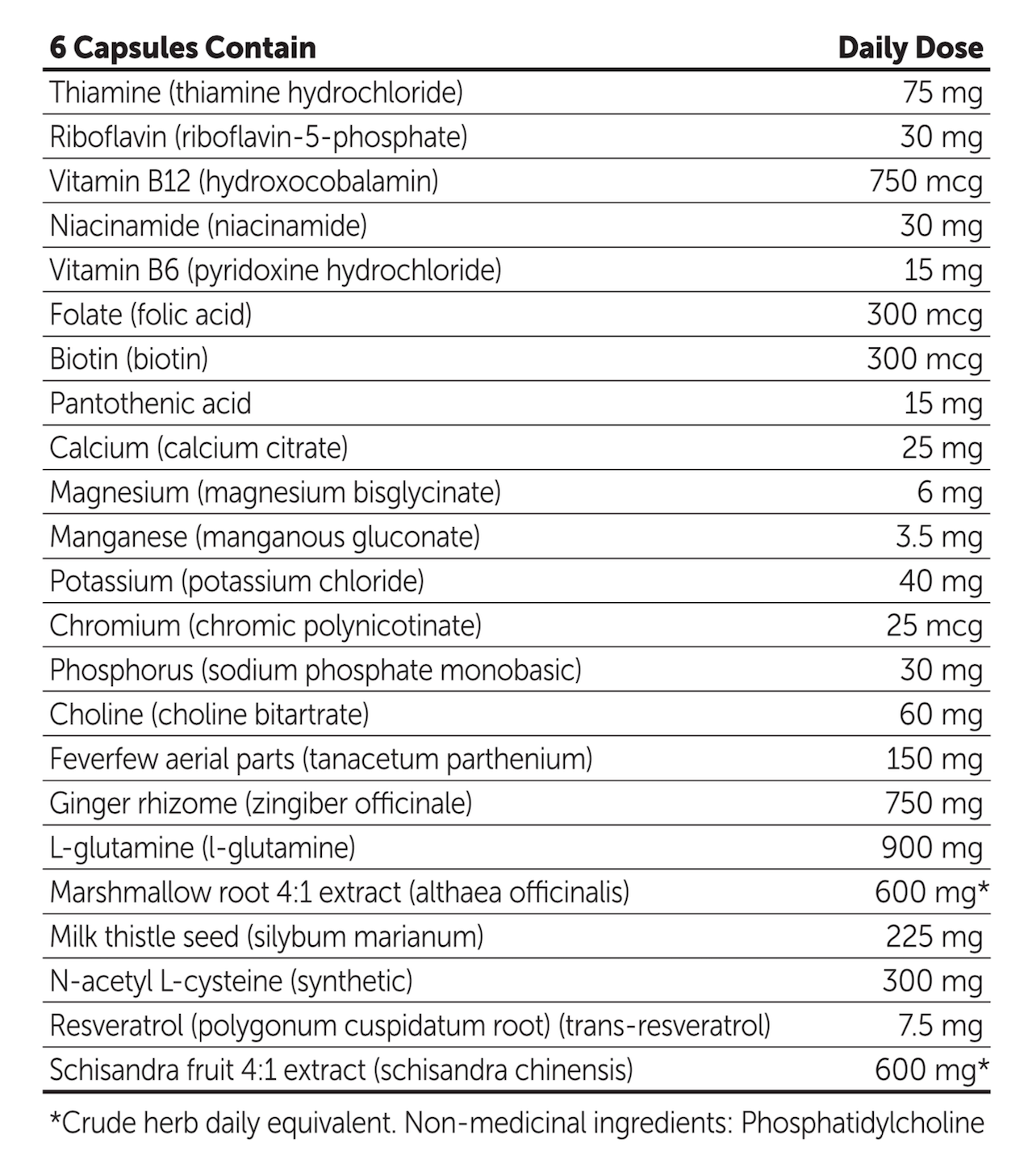 Recoup is an all-natural hangover helper designed to combat symptoms before they even start. Made from a special combination of vitamins, minerals, electrolytes, botanicals and amino acids, Recoup was created to replenish your body with all the essentials it needs after drinking alcohol.
Recommended Use
Take 3 capsules before you have your first drink and 3 more after your last drink. Not planning on having too much? You can lower the dosage to 4 capsules (2 before and 2 after). If you're on the other end of the spectrum, you can increase the dosage to 8 capsules (4 before and 4 after).
Warnings
It's recommended that you take Recoup a few hours apart from other medications or natural health products. DO NOT use Recoup if you are pregnant, taking antibiotics or nitroglycerin or are allergic to plants of the Asteraceae/Compositae/‌daisy family. If a reaction occurs, discontinue use. Consult a health care practitioner for use beyond 4 months, if symptoms persist or worsen, if you are breastfeeding, have kidney stones, are taking blood thinner, or taking prescription medication.
Estimated delivery: between 1-2 days in Ontario/Quebec and 1-4 days Canada-wide