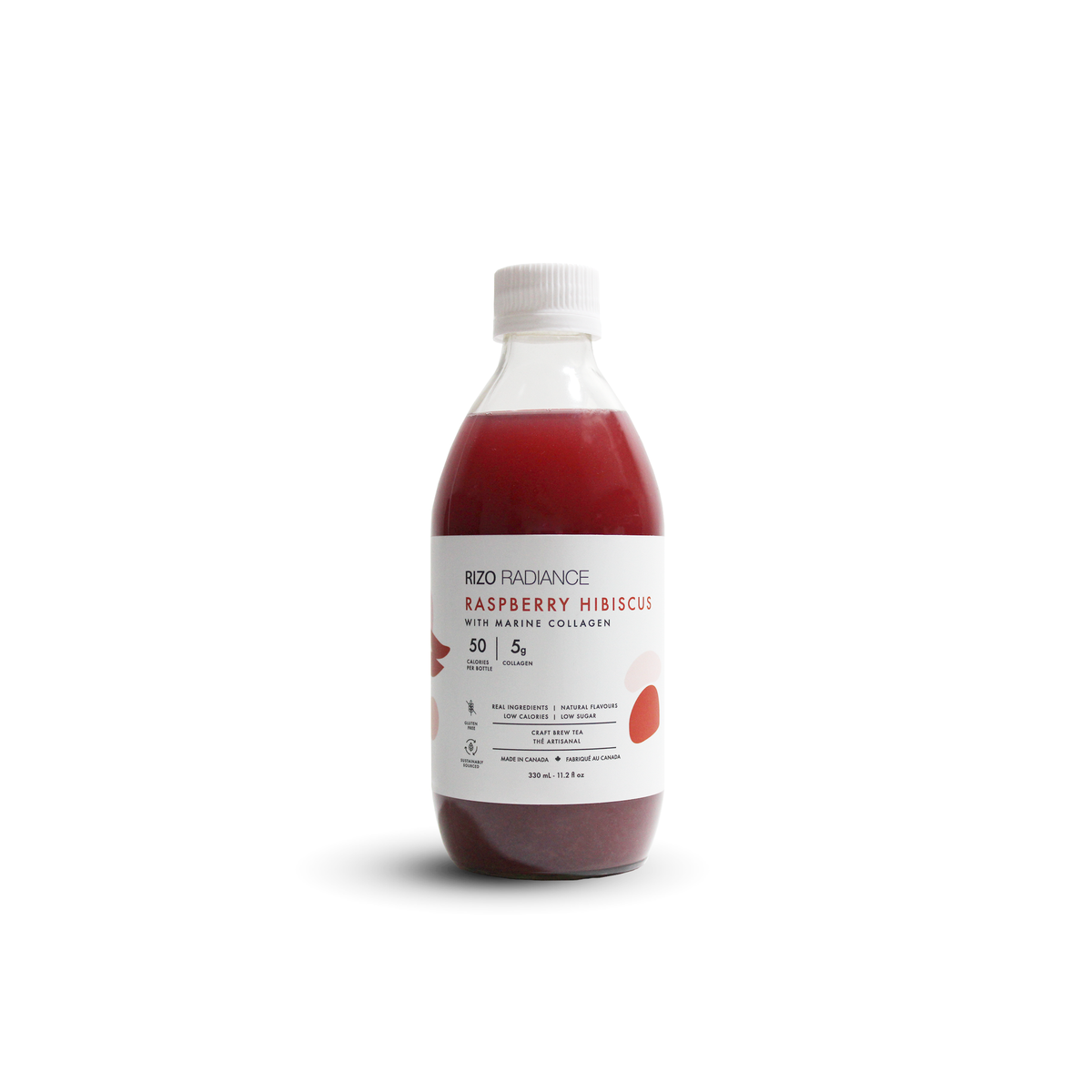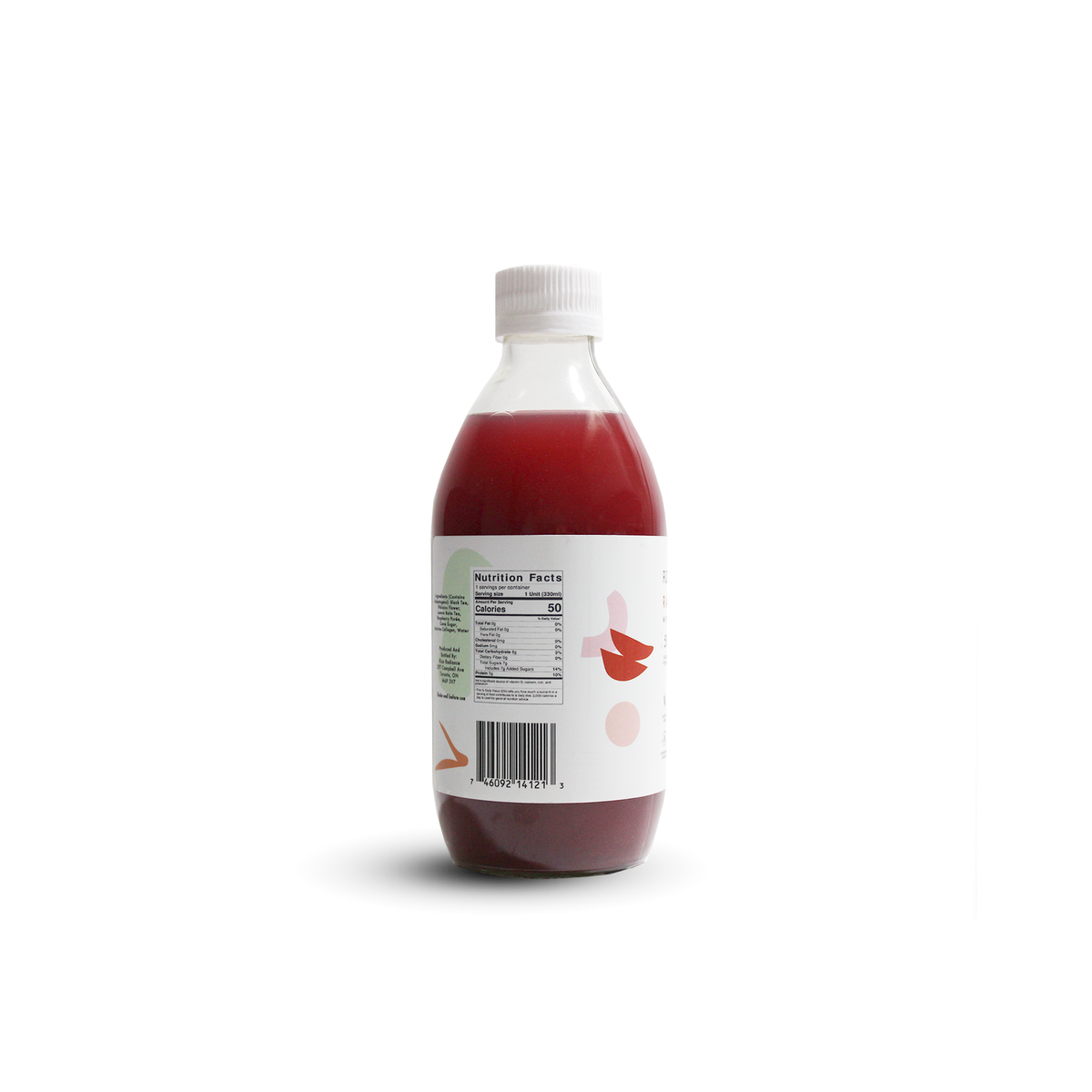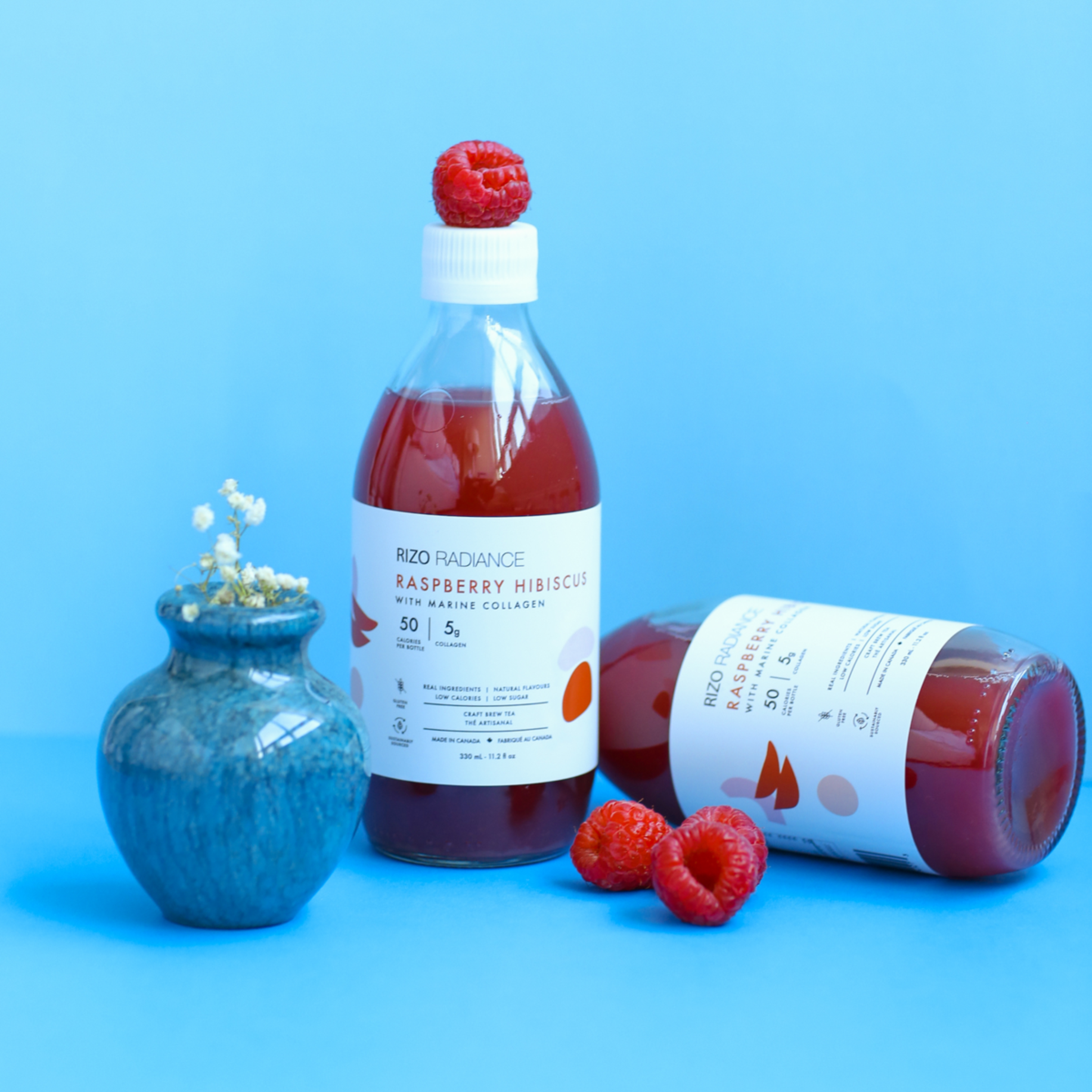 Raspberry Hibiscus Craft Brew Tea with Marine Collagen 330ml
This energizing formula features top notes of bright raspberry with hibiscus floral undertones. The perennial hibiscus plant is rich in antioxidants and contains compounds that boost health. An enlivening blend designed to chase away dullness and invigorate you with energy no matter what time of day!
Each bottle contains 7 key ingredients: filtered water, raspberry purée, cane sugar, marine collagen peptides, hibiscus flower, lemon balm, black tea
5 GRAMS OF SKIN-SUPPORTING MARINE COLLAGEN


SKIN HYDRATION AND ELASTICITY
---
Collagen encourages firmer, smoother and more youthful skin.

IMPROVES HAIR AND NAIL STRENGTH
---
Collagen nurtures stronger hair and nails and stimulates growth.

HORMONE AND ANTIBIOTIC-FREE
---
Guaranteed to be hormone and antibiotic-free, unlike bovine collagen.

DELICIOUSLY CRAFTED TO PERFORM


Each bottle is made with clean nutrient-dense ingredients portioned to support your skin health, boost energy levels, and promote your glow!

Raspberry
Packed with nutrients such as potassium, Vitamins B, C, E & K, omega-3 fatty acids, manganese and is known to have natural ketones to help support weight loss.

Hibiscus
Essential antioxidant protection to help firm and tone skin.
Estimated delivery: between 1-2 days in Ontario/Quebec and 1-4 days Canada-wide