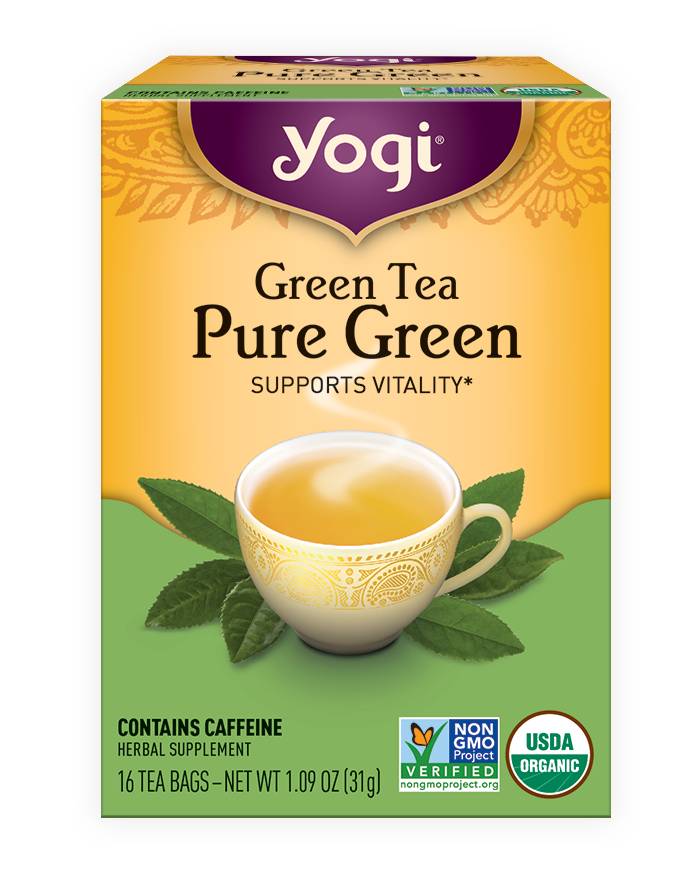 Pure Green Tea 16 tea bags
Thousands of years ago, Chinese physicians recommended Green Tea as a natural path to vitality and longevity. Today we know this delicious tea, with its natural antioxidant properties, enhances the body's defenses against damaging free radicals. We searched far and wide for the highest quality organic green tea leaves in India, China and Sri Lanka, then carefully combined these delightful teas to create a flavorful and complex blend with a subtle yet elegant aroma. Embark on a journey to vitality with a cup of our Pure Green Tea.

Each tea bag contains approximately 58 mg of caffeine, as compared to approximately 90 mg in 8 oz of coffee.
Ingredients: Green Tea Lea
Estimated delivery: between 1-2 days in Ontario/Quebec and 1-4 days Canada-wide