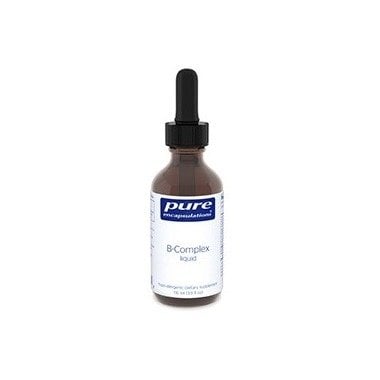 Pure Encapsulations B-Complex Liquid 116 mL
Pure Encapsulations B-Complex Liquid supports energy metabolism and nervous system functions.

As a complex, the B vitamins are essential for the proper functioning of the nervous system and are perhaps the most important nutritional factor for healthy nerve cells. The B vitamins also play a role in the conversion of carbohydrates into energy, in the metabolism of fats and protein, and in the maintenance of muscle tone in the GI tract. The B vitamins support the integrity of the skin, hair, and liver. This balanced combination of functionally interrelated B vitamins provides wide ranging benefits, yet is specifically supportive of the nervous system. As part of a well-balanced diet that is low in saturated fat and cholesterol, folic acid, vitamin B6, and vitamin B12 may reduce the risk of vascular disease.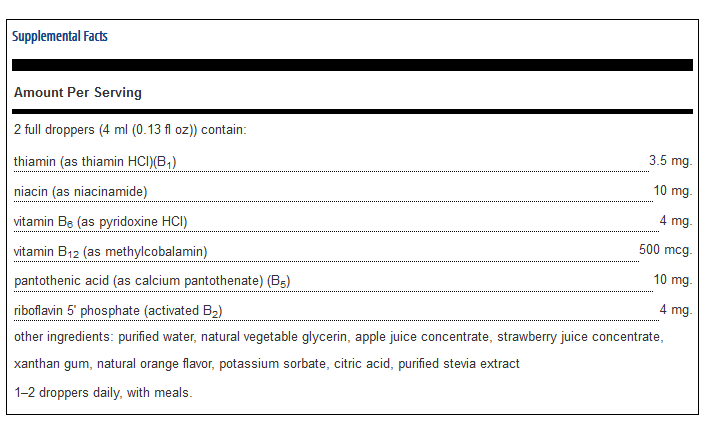 Estimated delivery: between 1-2 days in Ontario/Quebec and 1-4 days Canada-wide