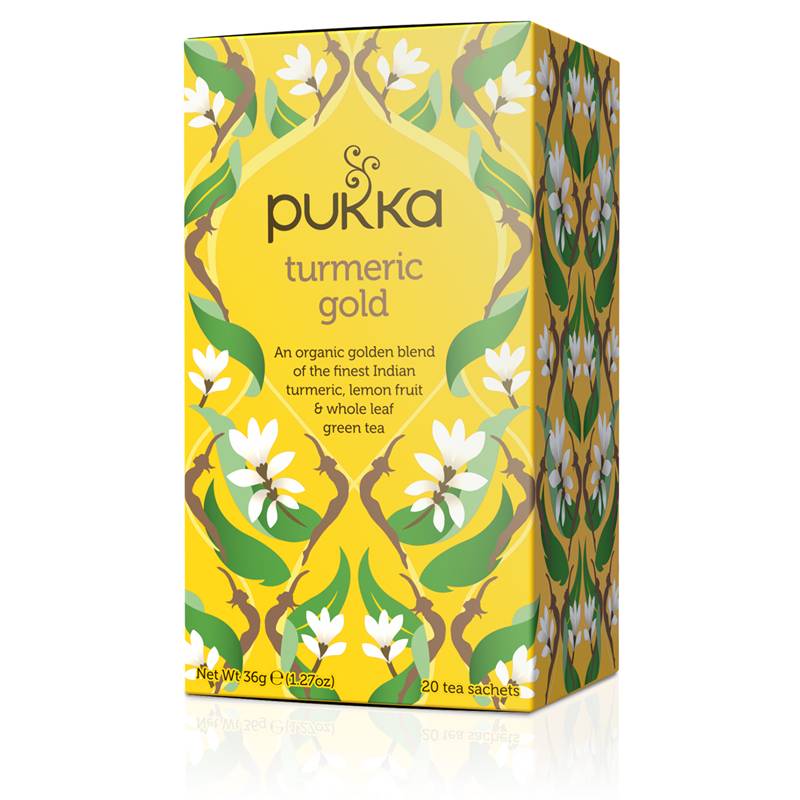 Turmeric Gold 20 tea bags
Golden turmeric – the queen of protective herbs whose nourishing yellow sustains life's majestic glow. This is a tea to celebrate life – lemon fruit, aromatic cardamom and whole leaf green tea expertly blended with one of nature's most powerful herbs. The elegance will leave you feeling renewed as each cup lets you don turmeric's shield.
A golden tea that will colour your life but not your teeth. Good news for bringing a golden glow to your day.
Estimated delivery: between 1-2 days in Ontario/Quebec and 1-4 days Canada-wide