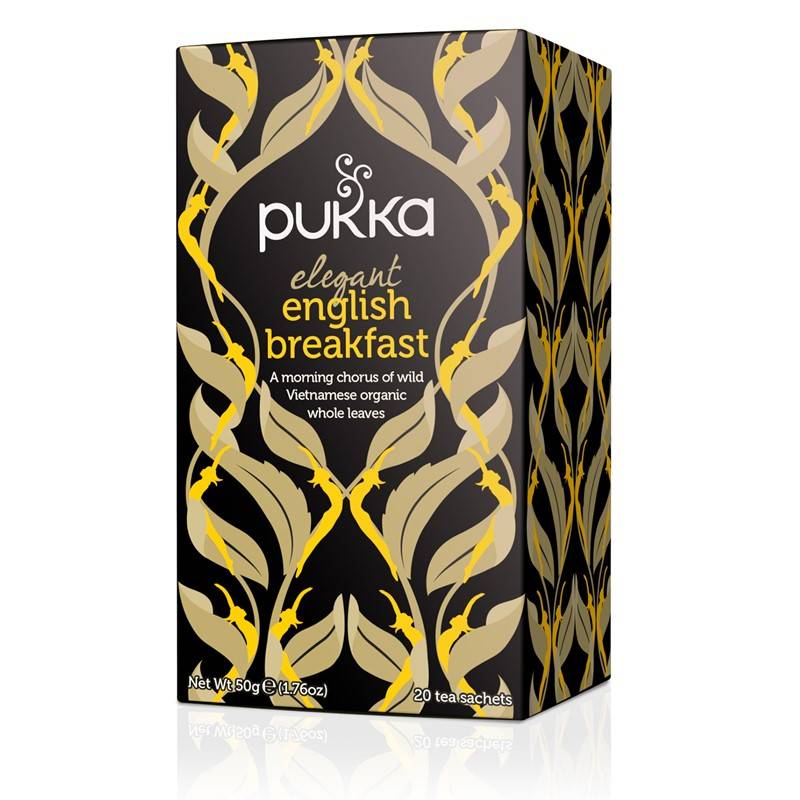 Elegant English Breakfast 20 tea bags
Not just English breakfast tea.
Breakfast deserves to be slow and the tea, unhurried. So give these fairly-traded, hand-picked whole Nam Lanh leaves time to breath in your cup and they'll thank you for it. A splash of heat and their vitality becomes yours. English breakfast tea, this is how it should be done. Here's to taking your time.
All Pukka teas contain the highest quality organic herbs. It's one of the reasons our teas taste so incredible - for more information read the article about the quality of herbs we use.
Good news for a breakfast lift, afternoon tea or an evening pick-me-up.
Estimated delivery: between 1-2 days in Ontario/Quebec and 1-4 days Canada-wide