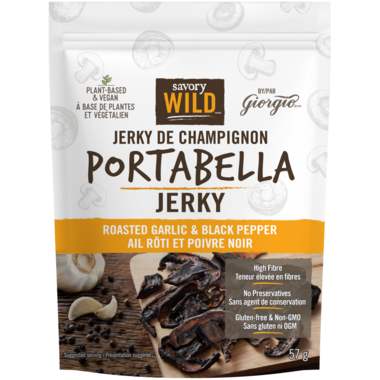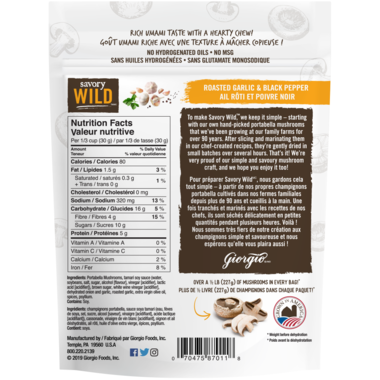 Portabella Mushroom Jerky - Roasted Garlic and Black Pepper 57g
Rich umami taste with a hearty chew! This Savory Wild Sesame Ginger & Korean Chili Mushroom Jerky is made from hand-picked portabella mushrooms from the Giorgio's family farms, marinated them in their chef-created recipes and then gently dried in small batches for a simply and savoury mushroom jerky.
Features:
Over 227g of mushrooms in every bag!*
High fibre
No preservatives
No hydrogenated oils
No MSG
Gluten free
Non GMO
Plant-based and Vegan
Ingredients: Portabella Mushrooms, Tamari Soy Sauce (Water, Soybeans, Salt, Sugar, Alcohol, Vinegar and Lactic Acid), Light Brown Sugar, White Wine Vinegar, Dehydrated Onion, Garlic, Extra Virgin Olive Oil, Dehydrated Garlic, Paprika, Black Pepper, Psyllium.
*Weight measured before dehyrdation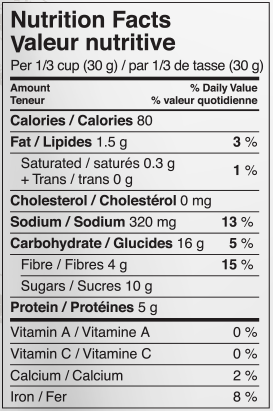 Estimated delivery: between 1-2 days in Ontario/Quebec and 1-4 days Canada-wide