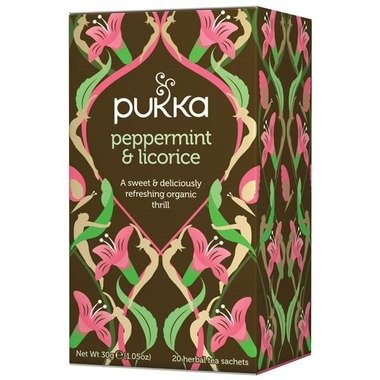 Peppermint and Licorice 20 tea bags
Sit back, there's a roller coaster of sweetness coming your way. The natural joy of fair, wild licorice root, the minty brilliance of fresh peppermint leaves – it's nature's perfect blend, carefully concocted to give your senses goose-bumps. Now just enjoy the ride.

Features:
Organic
Non GMO
Vegetarian
Vegan
Kosher
Gluten Free
Soya Free
Wheat Free
Dairy Free
Nut Free
Fair trade
Ingredients: Peppermint leaf (60%), licorice root (40%).
Estimated delivery: between 1-2 days in Ontario/Quebec and 1-4 days Canada-wide