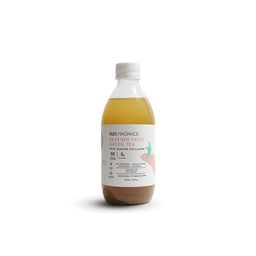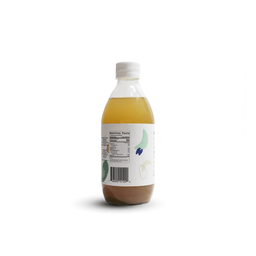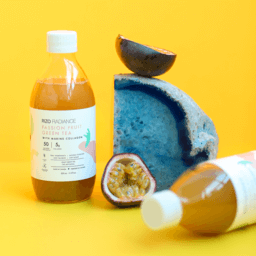 Passion Fruit Green Tea Craft Brew Tea with Marine Collagen 330ml
This fresh and light formula captures nature's lush sweetness. The enlivening flavour of passion fruit flirts with the biting influence of green tea leaves. Green tea contains bioactive compounds and is touted as one of the healthiest natural beverages. The intense freshness is sure to quench your skin's thirst!
Each bottle contains 5 key ingredients: filtered water, passion fruit purée, cane sugar, marine collagen peptides, jasmine flower green tea

5 GRAMS OF SKIN-SUPPORTING MARINE COLLAGEN


SKIN HYDRATION AND ELASTICITY
---
Collagen encourages firmer, smoother and more youthful skin.

IMPROVES HAIR AND NAIL STRENGTH
---
Collagen nurtures stronger hair and nails and stimulates growth.

HORMONE AND ANTIBIOTIC-FREE
---
Guaranteed to be hormone and antibiotic-free, unlike bovine collagen.

DELICIOUSLY CRAFTED TO PERFORM


Each bottle is made with clean nutrient-dense ingredients portioned to support your skin health, boost energy levels, and promote your glow!

Passion Fruit
Highly rich in fiber, vitamins C & B6, and potassium to help regulate blood pressure and protect the heart.

Green Tea
Natural antioxidant-rich ingredient to help protect skin against environmental stressors.
Estimated delivery: between 1-2 days in Ontario/Quebec and 1-4 days Canada-wide