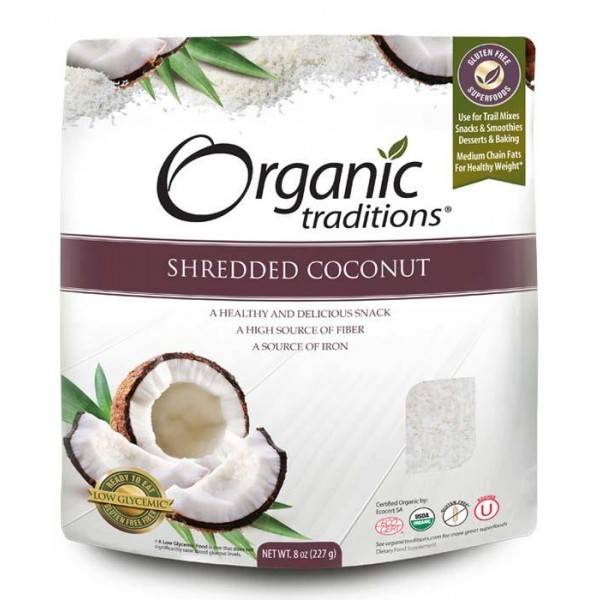 Coconut has been used as a traditional superfood in many cultures around the world. In the Philippines, it is referred to as the "tree of life" and in India as "the tree, which provides all the necessities of life." Shredded coconut is a source of Iron and a high source of Fiber.

Allergen Information: Produced in a facility that packages tree nuts (Almonds, Hazelnuts and Cashews). The facility is dairy-free, gluten-free, soy-free and peanut free.
Storage Information: Refrigeration not required. Store in a cool, dry, dark place.

Key Features and Benefits:

• Certified Organic, Gluten-Free, Kosher, Vegan, Non-GMO, Raw
• A high source of Fiber
• A source of Iron
• Contains nutritious plant based saturated fats known as medium chain fatty acids
• No added flavors, fillers, preservatives, additives, sweeteners, carriers, stabilizers, excipients, oils or coatings
Ingredients:
Certified Organic Shredded Coconut (Cocos nucifera).
Estimated delivery: between 1-2 days in Ontario/Quebec and 1-4 days Canada-wide