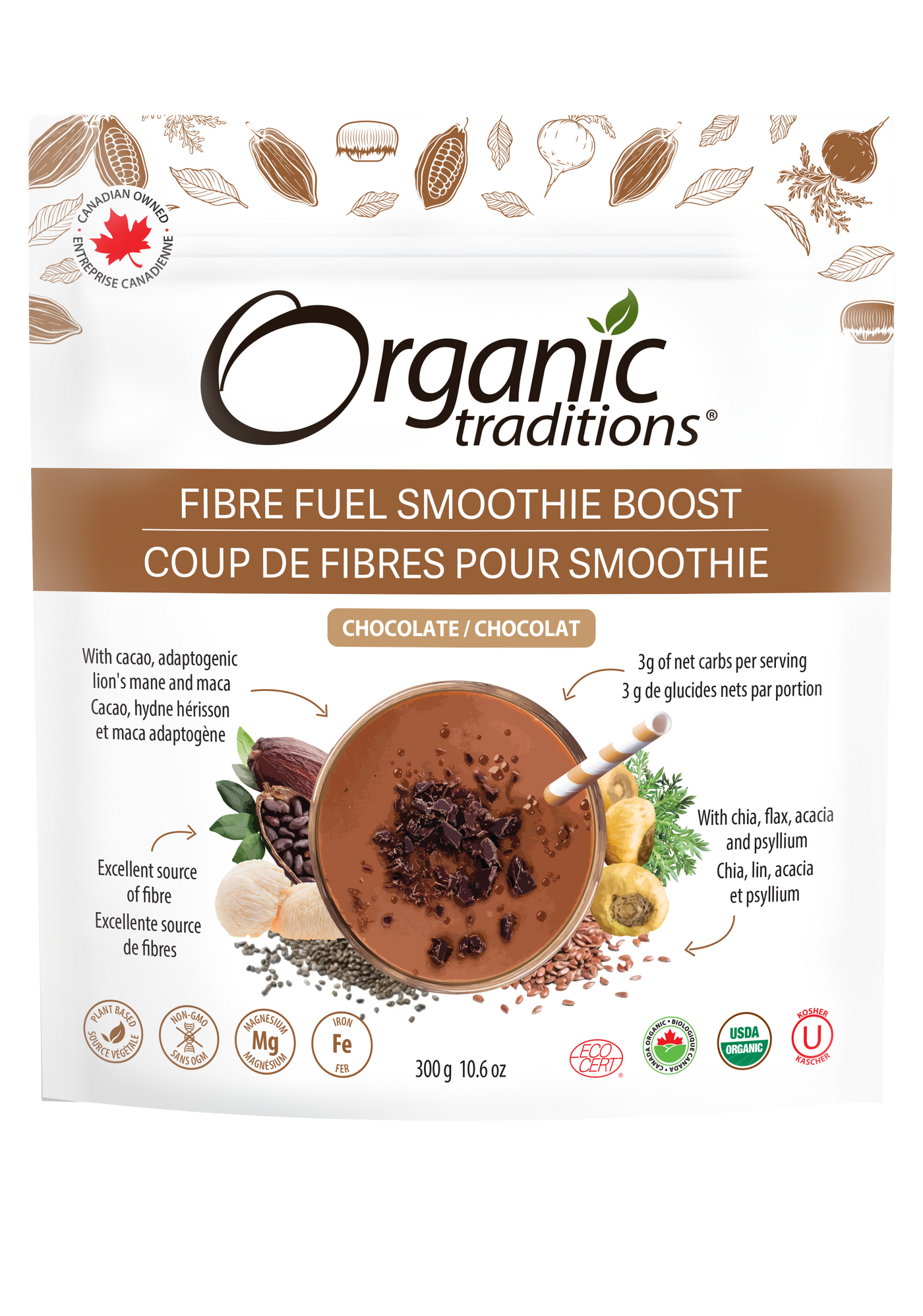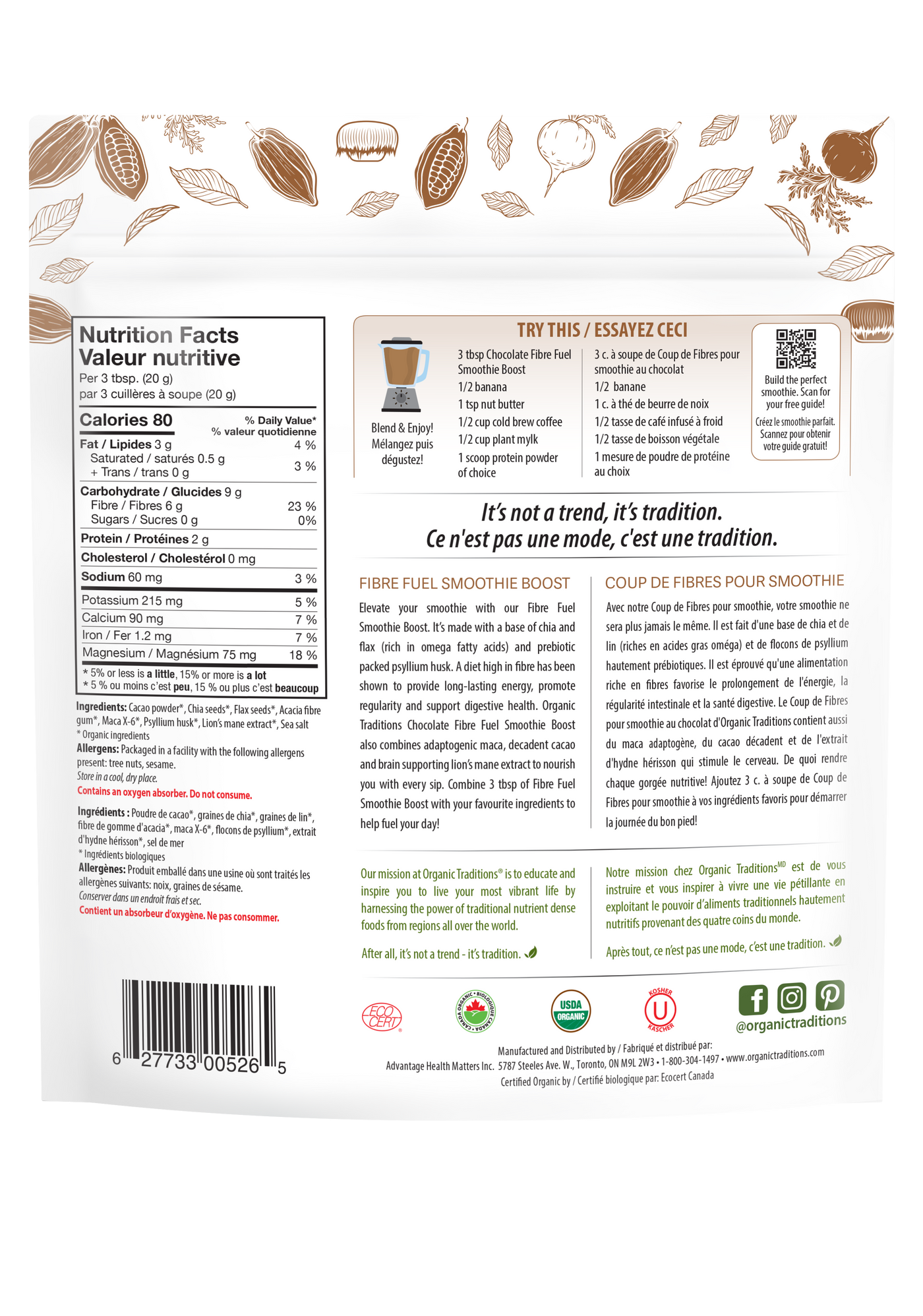 Organic Traditions Fibre Fuel Smoothie Boost Chocolate300g
Why you'll love it
Our Chocolate Fibre Fuel Smoothie Boost contains a fibre packed base of chia, flax, acacia and psyllium.
Enhanced with magnesium rich cacao powder and adaptogenic maca and lion's mane.
3g of net carbs per serving.
An excellent source of fibre.
A good source of iron and magnesium.
A diet high in fibre has been shown to provide long-lasting energy, promote regularity and support digestive health.
How to use it
Enhance your smoothies and smoothie bowls with fibre!
Combine 3 tbsp to your morning, afternoon or evening smoothie to help fuel your day!
ingredients: organic: cacao powder, chia seeds, flax seeds, acacia fibre gum, maca x-6, psyllium husk, lion's mane extract, sea salt
Estimated delivery: between 1-2 days in Ontario/Quebec and 1-4 days Canada-wide