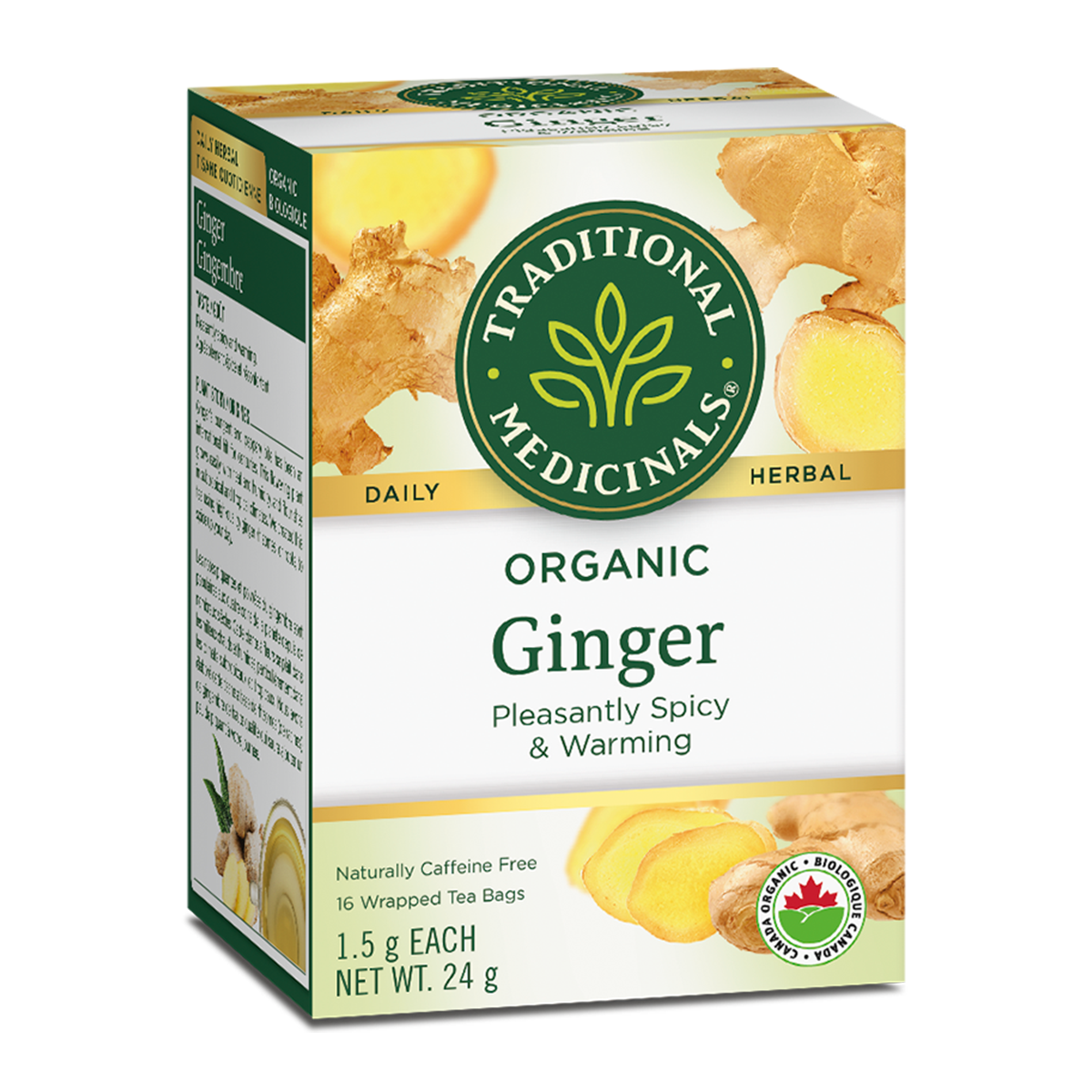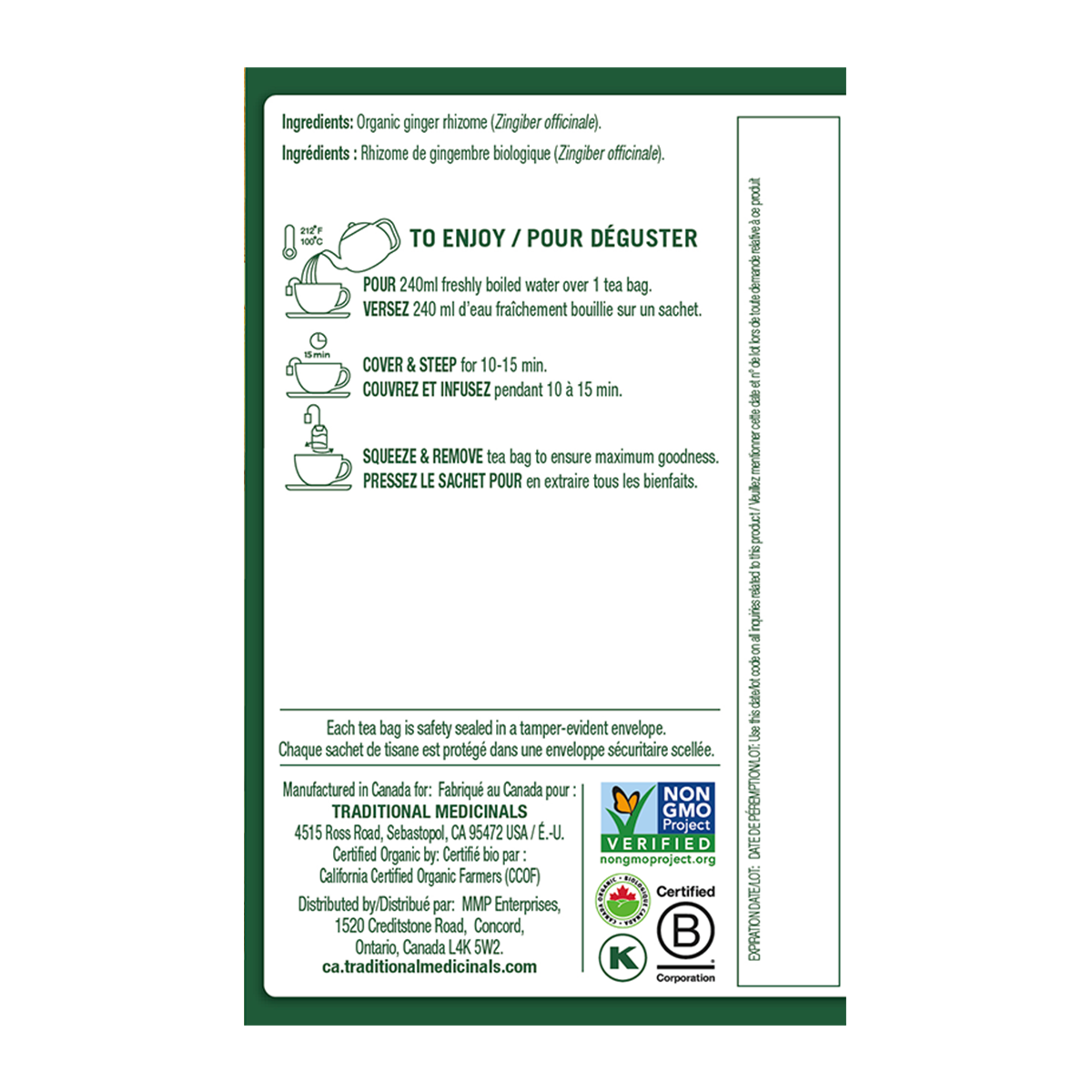 Organic Ginger 16 Tea Bags
Ginger's pungent and peppery bite has been an international hit for centuries. This flowering plant grows easily with heat and humidity, and flourishes in subtropical and tropical climates. This tea was created using high-quality ginger rhizomes, or roots, to spice up your day.

Features:
Caffeine Free
Organic
Non GMO
Kosher
Directions:Pour 240ml freshly boiled water over 1 tea bag. Cover and Steep for 10-15 min. Squeeze and remove tea bag to ensure maximum goodness.

Ingredients:Ginger Root.
Estimated delivery: between 1-2 days in Ontario/Quebec and 1-4 days Canada-wide