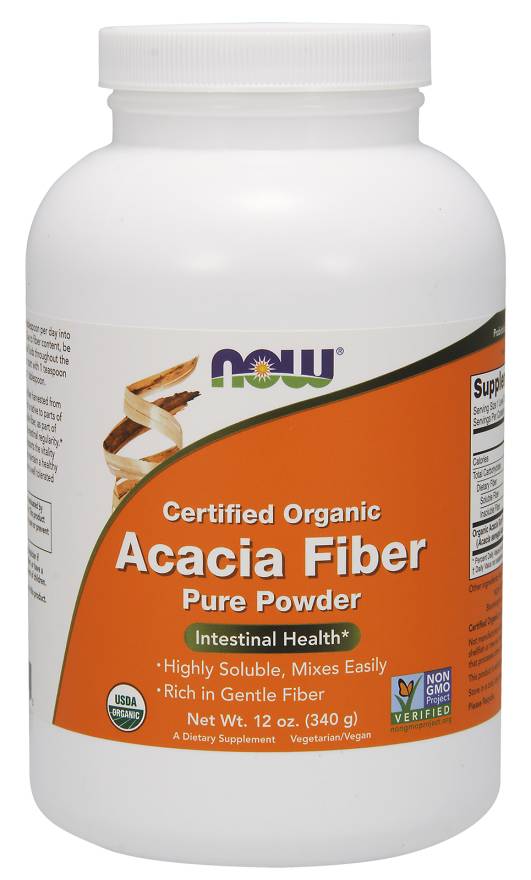 NOW Organic Acacia Fibre 340g powder
PRODUCT DESCRIPTION
Highly Soluble, Mixes Instantly
Rich in Gentle Fiber
Acacia fiber is a type of soluble fiber harvested from the sap of the Acacia tree, which is native to parts of Africa, Pakistan, and India. Soluble fiber, as part of the diet, can help to encourage intestinal regularity.* It also acts as a prebiotic that supports the vitality of the microorganisms that help maintain a healthy GI environment.* Acacia Powder is well tolerated and can be used daily.
Natural color variation may occur in this product.
Mix 1 level tablespoon per day into at least 8 oz. of water or juice. Due to fiber content, be sure to drink plenty of additional fluids throughout the day. For those sensitive to fiber, start with 1 teaspoon daily, and gradually increase to 1 tablespoon.
Store in a cool, dry place after opening.
Estimated delivery: between 1-2 days in Ontario/Quebec and 1-4 days Canada-wide