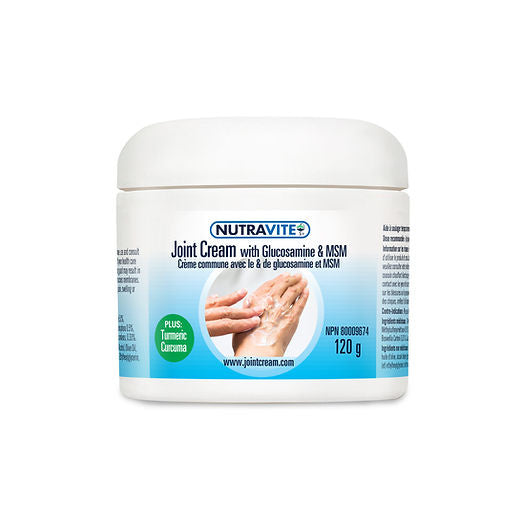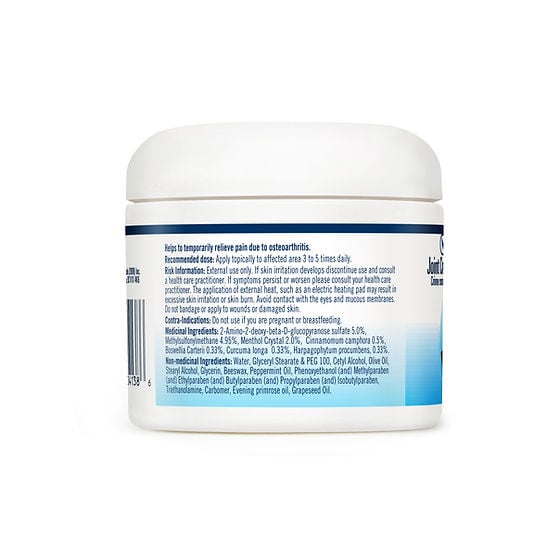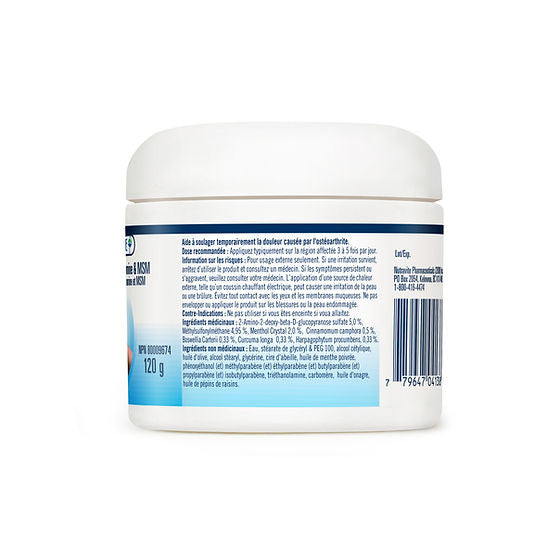 Nutravite Joint Cream 120g
Joint Cream with Glucosamine & MSM 120g
Medicinal Ingredients:
2-Amino-2-deoxy-beta-D-glucopyranose sulfate (Glucosamine) 5.0%, Methylsulfonylmethane (MSM) 4.95%, Menthol Crystal 2.0%, Cinnamomum camphora (Camphor oil) 0.5%, Curcuma longa (Turmeric) 0.33%, Boswellia Carterii (Frankincense) 0.33%, Harpagophytum procumbens (Devil's Claw) 0.33%
Purpose
Joint Cream with Glucosamine & MSM is a topical analgesic. It is indicated to temporarily relieve pain due to osteoarthritis. Glucosamine and MSM are the main actives which work in conjunction with other safe and effective natural ingredients in this unique formula. The result is effective relief of pain, stiffness and immobility.
Recommended Dose
Apply topically to the affected area 3 to 5 times daily
Estimated delivery: between 1-2 days in Ontario/Quebec and 1-4 days Canada-wide