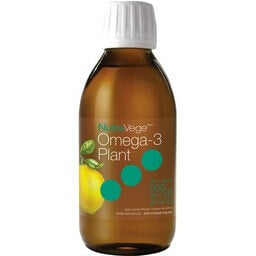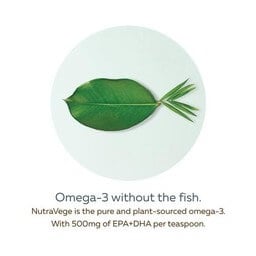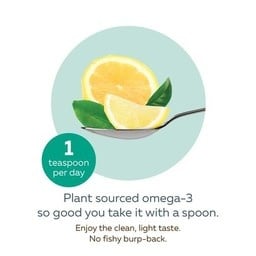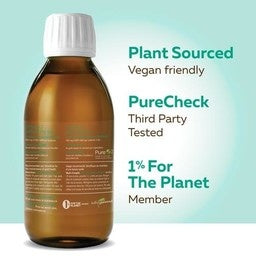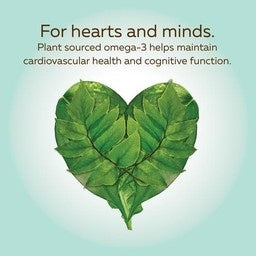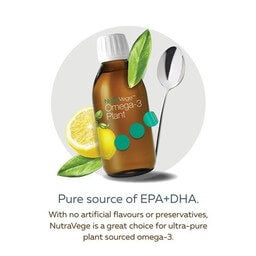 NutraVege Omega-3 Plant - Zesty Lemon 200ml
This product has an expiration date of 06/2023. This item is final sale and non-exchangeable.


The vegan friendly omega-3! Until now, only fish and squid oils could provide an equivalent omega-3 potency. Our NutraVege omega-3 offers a pure and plant sourced omega-3, derived from algae. NutraVege delivers 500 mg EPA+DHA in a clean, light Lemon flavoured, easy to absorb liquid. NutraVege is an easy way to get your daily recommended intake of omega-3 and is a great choice for anyone looking for a pure, plant-based omega-3. NutraVege promotes the maintenance of overall good health, cardiovascular health and brain function. It has been proven to be beneficial for the development of the brain, eyes and nerves in children and adolescents
Directions: Adults 18 years and older take 1 tsp. daily. Store in original container, in a cool place protected from light. Refrigerate after opening and consume within 100 days.

MEDICINAL INGREDIENTS
Algal oil (Schizochytrium spp.) 1.02 g

NON-MEDICINAL INGREDIENTS
sunflower oil, natural flavours, green tea extract, rosemary extract, tocopherols (derived from non-GMO soy), ascorbyl palmitate.
Estimated delivery: between 1-2 days in Ontario/Quebec and 1-4 days Canada-wide