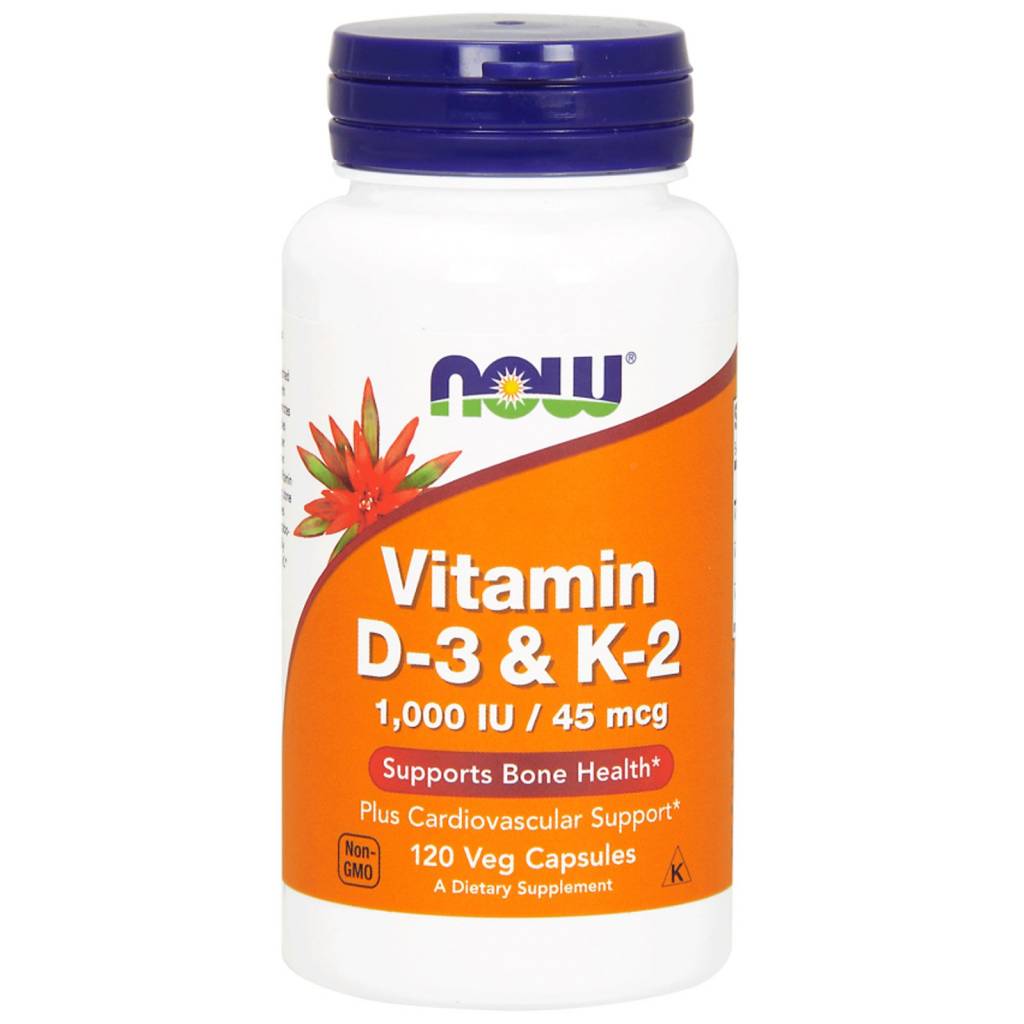 Vitamin D3 and K2 120vcaps
NOW combines two nutrients extensively researched for their benefits for the bones, teeth and cardiovascular system. Vitamin D3 promotes calcium absorption and calcium transport to bones. Recent studies indicate that Vitamin D3 may support healthy insulin action and glucose metabolism and may have a positive impact on immune function.

Vitamin K2, likewise is beneficial in the areas of bone and cardiovascular health. Vitamin K is critical for the formation of healthy strong bone matrix. Bone quality is dependent on the presence of adequate Vitamin K. Vitamin K's role in arterial health revolves around its ability to support proper calcium metabolism in vascular structures. Vitamin K2 is the most biologically active form of Vitamin K.

Features:
Supports Bone Health
Plus Cardiovascular Support
Suggested Usage: As a dietary supplement, take 1 capsule 1 to 2 times daily with food.
Estimated delivery: between 1-2 days in Ontario/Quebec and 1-4 days Canada-wide