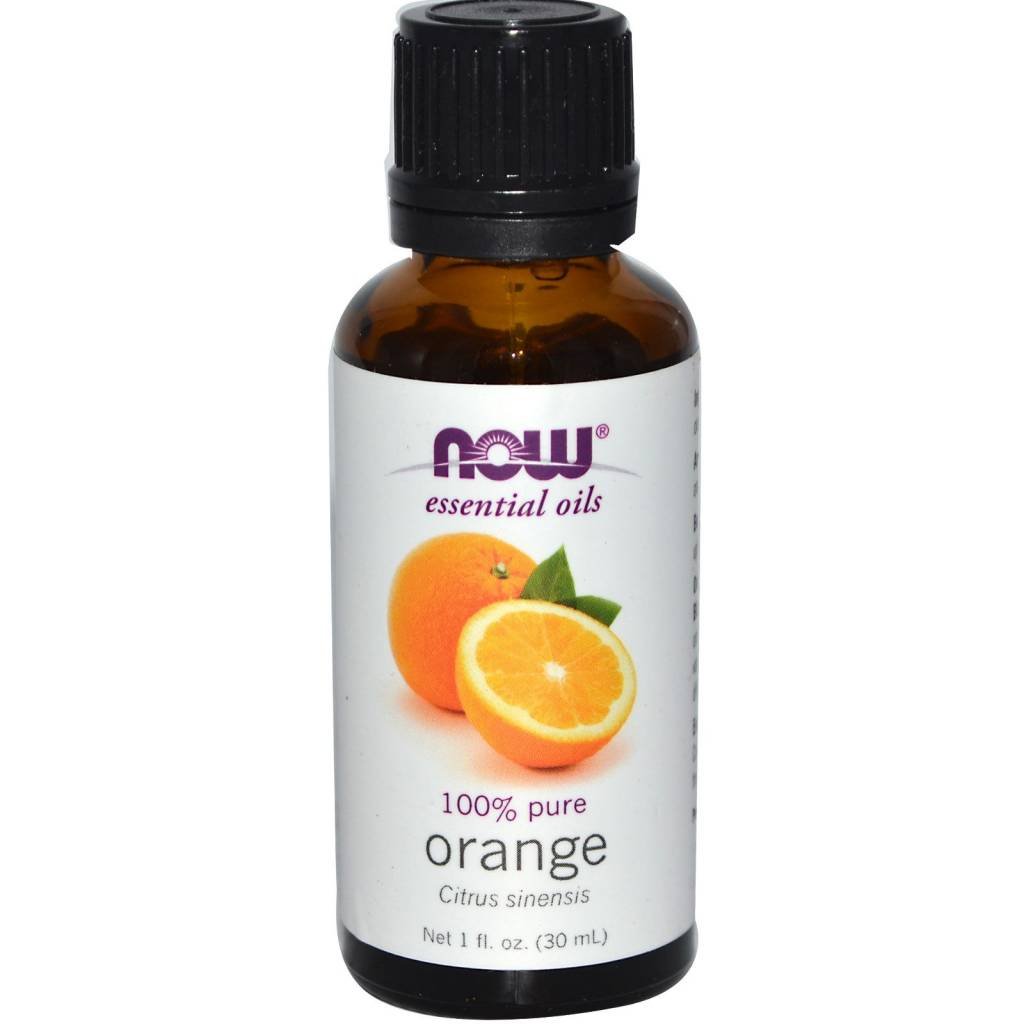 The citrusy aroma of orange oil has made it a favourite among aromatherapists and everyday users. In addition to its ability to inspire feelings of warmth and cleanliness, NOW Essential Oils Orange Oil is cold-pressed from fresh fruit peel. It's refreshing, uplifting, and invigorating!
Features:

Citrus sinensis
Aroma of fresh, sweet orange peel
Suggested Use: For aromatherapy use. Try the Orange You Delightful Blend: Add 10 drops of orange oil and 25 drops of vanilla concentrate oil to a diffuser and enjoy. For all other uses, carefully dilute with a carrier oil such as jojoba, grapeseed, olive, or almond oil prior to use.

Aroma: Fresh, sweet orange peel.

Benefits: Refreshing, uplifting, invigorating.

Extraction Method: Cold Pressed from fresh fruit peel.

Ingredients: 100% pure orange oil.

Caution: Keep out of reach of children. Avoid contact with eyes. If pregnant or lactating, consult your healthcare practitioner before using. Do not use on skin. Reacts strongly to sunlight and other sources of ultraviolet light.
Estimated delivery: between 1-2 days in Ontario/Quebec and 1-4 days Canada-wide