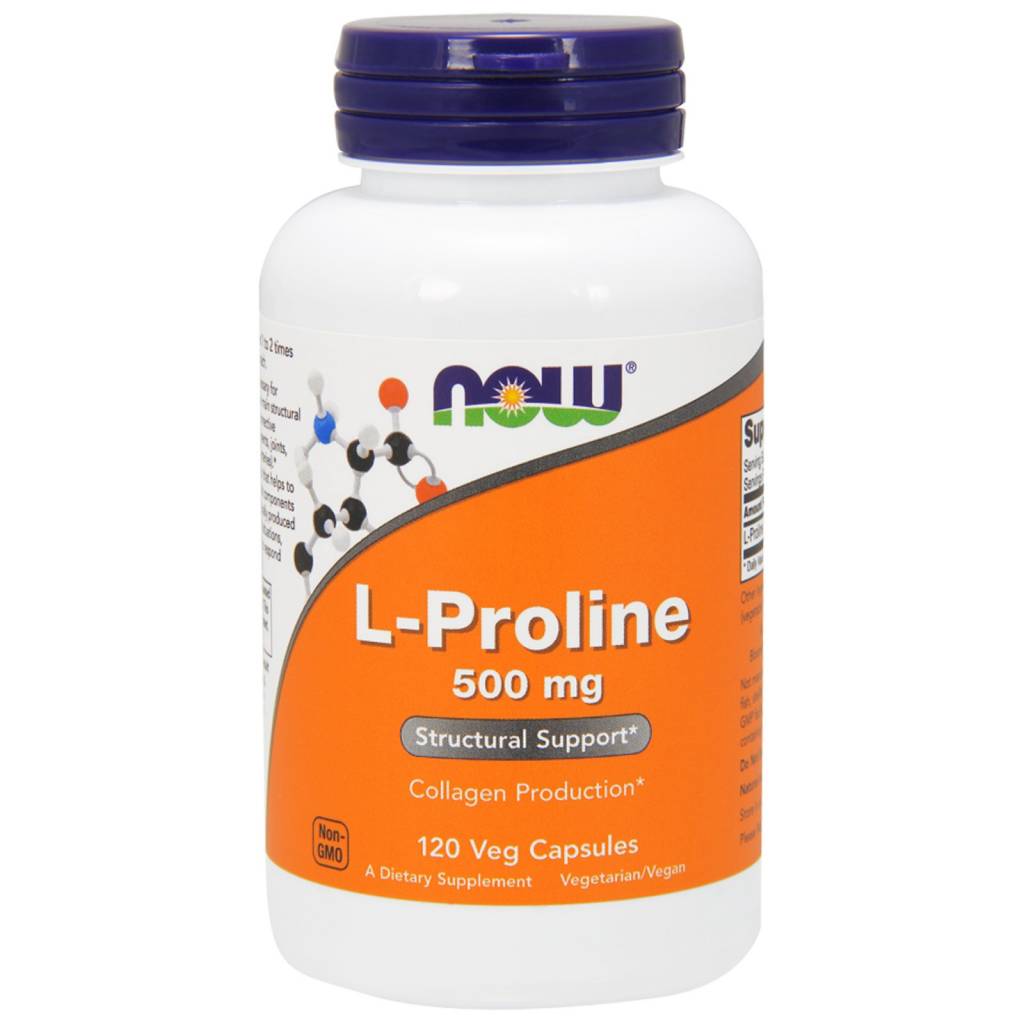 NOW L-Proline 500mg 120vcap
L-Proline is an amino acid that is essential for the synthesis of collagen, the most abundant protein in mammals. Collagen is the main structural protein that constitutes all human connective tissues, including skin, tendons, ligaments, joints, bone, and vasculature (veins and arteries). L-Proline therefore provides building blocks that help to stabilize and strengthen the structural components of the body. Although proline can be made in the body, low protein and vegetarian diets may not provide optimal support for the production of collagen. NOW® L-Proline Vcaps® are 100% vegetarian.

Features:

Important for Collagen Production
Provides Structural Support
Vegetarian Formula
Suggested Usage: As a dietary supplement, take 2 Vcaps® 1 to 2 times daily, preferably on an empty stomach.
Estimated delivery: between 1-2 days in Ontario/Quebec and 1-4 days Canada-wide