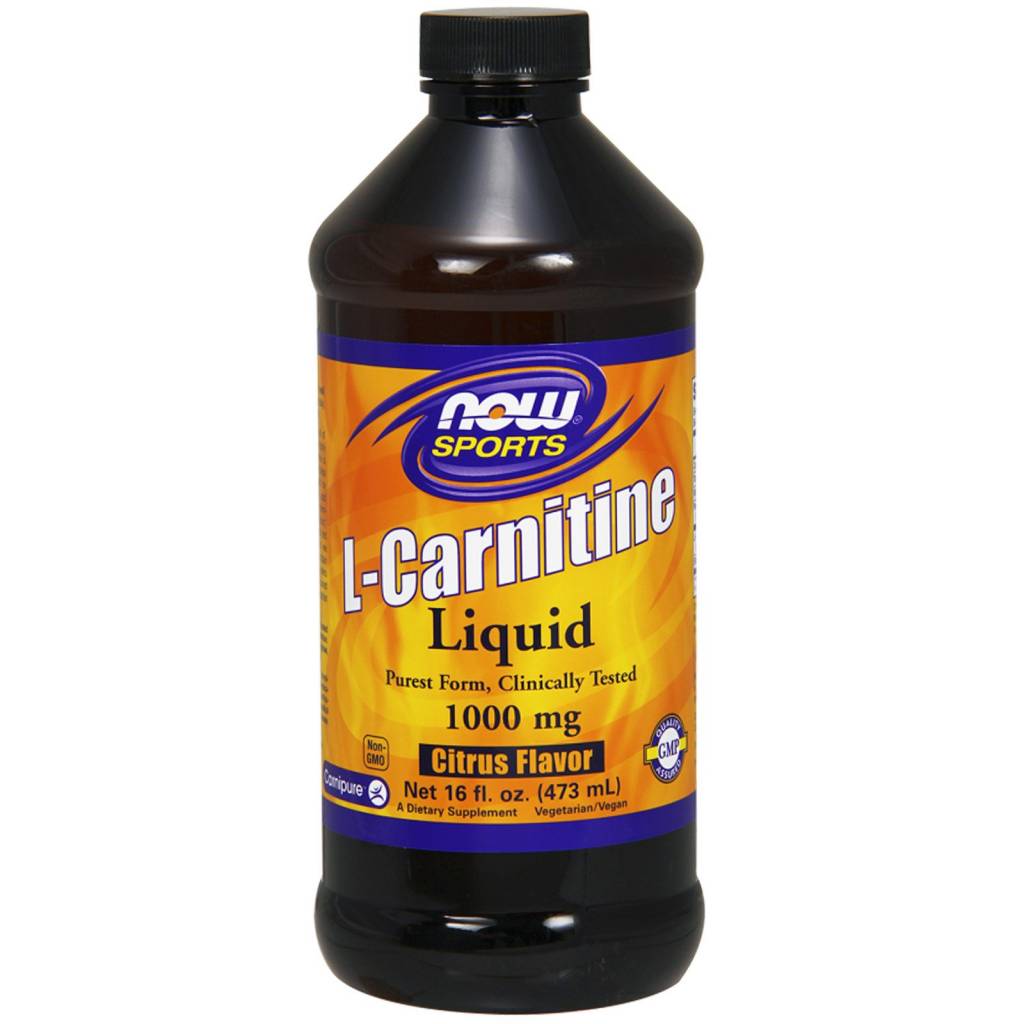 NOW L-Carnitine Liq 2X Citrus 473mL
NOW L-Carnitine Liquid provides all of the extensive benefits of Carnitine in a highly absorbable liquid form. L-Carnitine is a non-essential amino acid that helps to maintain overall good health by facilitating the transfer of fatty acid groups into the mitochondrial membrane for cellular energy production. It naturally occurs in red meat and other animal-source foods, but we recommend supplementation to obtain optimal levels of this excellent amino acid. NOW L-Carnitine is the purest form, clinically tested, and vegetarian (non-animal sourced).

NOW L-Carnitine 2X Liquid provides double (1 g) the potency of competing brands per serving size.

Directions: Shake well before use. Take one tablespoon daily, preferably on an empty stomach.

Ingredients: Vitamin B-6 (from Pyridoxine HCI) 2mg, Pantothenic Acid (from Calcium Pantothenate) 10mg, L-Carnitine (Carnipure™) (free-form base) 1g or 1,000mg, Stevia Extract (Leaf) 16mg.

Other ingredients: De-ionized Water, Vegetable Glycerin, Malic Acid, Citric Acid, Natural Flavours, Potassium Sorbate (as preservative), lemon (citrus limon) oil.

Caution: For adults only. Consult physician if pregnant/nursing, taking medication (especially thyroid hormones, anticoagulant medication), or have a medical condition, including thyroid disease. Keep out of reach of children.
Estimated delivery: between 1-2 days in Ontario/Quebec and 1-4 days Canada-wide