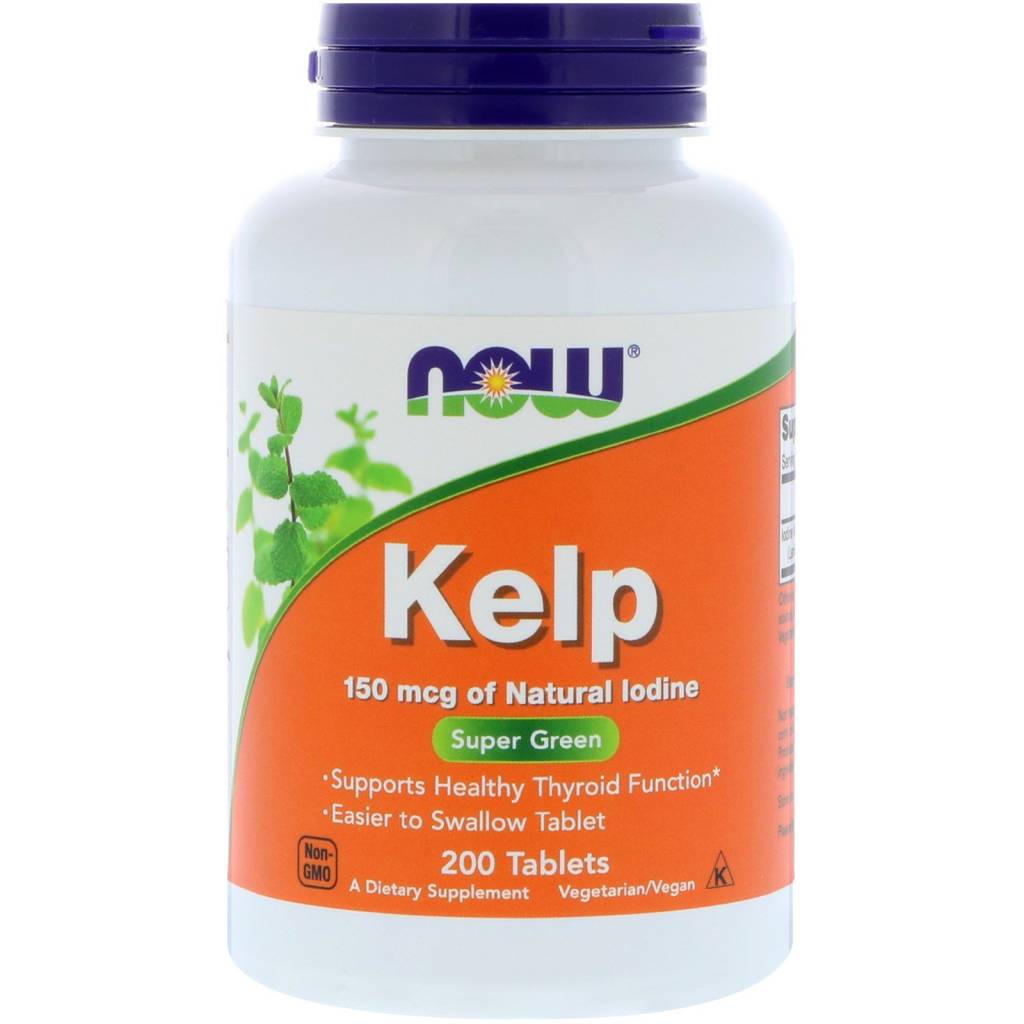 Kelp is a large, leafy brown algae that belongs to the seaweed family and grows in the colder waters of the world's oceans. It is a good source of marine minerals, including potassium, magnesium, calcium and iron. It is also an excellent source of iodine, which has been shown to support healthy thyroid function. Your thyroid gland is responsible for producing the hormones that support normal cellular metabolism. As with most green foods, kelp also contains vitamins and cell salts essential for good nutrition.

Features:
Green Superfood
150 mcg of Natural Iodine
Supports Thyroid Function
Vegetarian Formula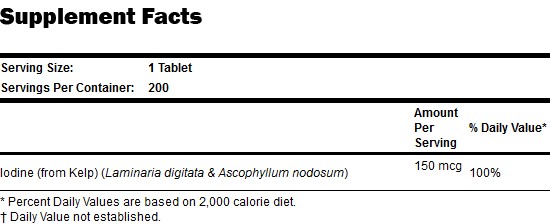 Other Ingredients: Cellulose, Magnesium Stearate (vegetable source), Stearic Acid (vegetable source) and Vegetable Coating. Vegetarian/Vegan Product.

Contains no: sugar, salt, starch, yeast, wheat, gluten, corn, soy, milk, egg, shellfish or preservatives.
Estimated delivery: between 1-2 days in Ontario/Quebec and 1-4 days Canada-wide